What Shirley Temple Said About Ronald Reagan's Kissing Abilities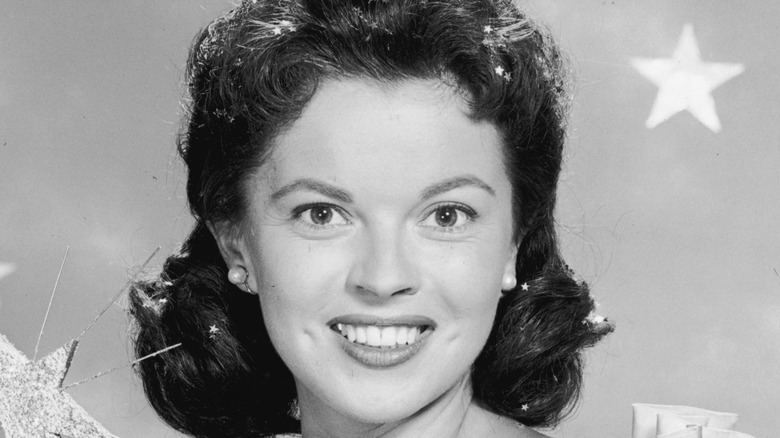 Hulton Archive/Getty Images
The passing of time has ensured that Shirley Temple is immortalized as a child star and Ronald Reagan as the 40th president of the United States. But Reagan was once a popular Hollywood film actor, too. At one time, this pair of American icons shared the silver screen.
According to her obituary on the Roger Ebert website, Temple was the prototypical child star during the Great Depression of the 1930s, but by 1947 the actress was attempting to transition her career into that of a more "serious" Hollywood performer. The film "That Hagen Girl," with Ronald Reagan, was one of many in which she appeared that sought to recast her signature child star brand into that of a leading lady. The 1947 drama saw Temple as Mary Hagen, the rumored illegitimate daughter of Reagan's Tom Bates. But her roles as an adult failed to garner the attention and acclaim of her childhood, leaving 1949's "A Kiss for Corliss" as her last film appearance.
That Hagen Girl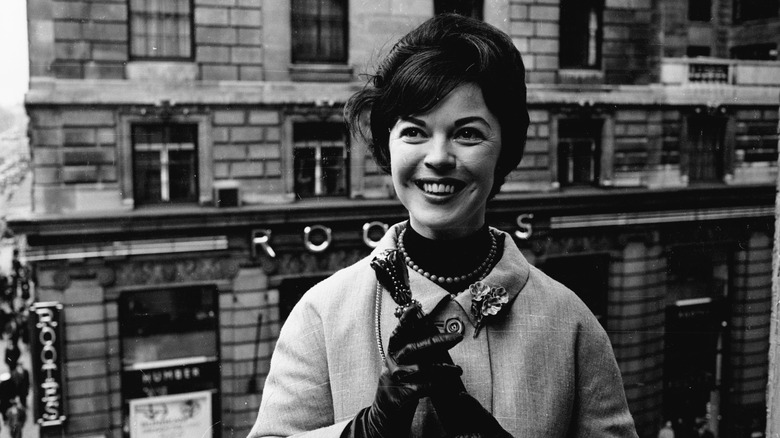 Victor Blackman/Getty Images
Apparently, Temple remembered Reagan as "one of the best kissers" she had worked with (via AP News). In 1988, the last year of Ronald Reagan's presidency, Shirley Temple Black appeared on "Entertainment Tonight" to promote her autobiography "Child Star" and reflect on her career in film. That was when she remarked that Reagan was apparently a great kisser. When "That Hagen Girl" released in 1947, Temple was about 17 years old and Reagan was around 36 — one of many wide age gaps among on-screen couples. It should also e noted that at that point, Temple had been working as a screen actor for several years longer than her costar.
According to critic Robert Hatch, writing at The New Republic, "That Hagen Girl" had what was considered a strange premise even for its time. The film's incestuous theme — where Temple falls into the arms of a man that an entire town suspects is her father — came across as "a situation with unhealthy overtones," noted Hatch. "The libel could have been scotched at any time by the worthy couple who adopted her," wrote Hatch, "but the only way the writers have seen out of the impasse is to have her marry her putative father."
'The silliest job of his career'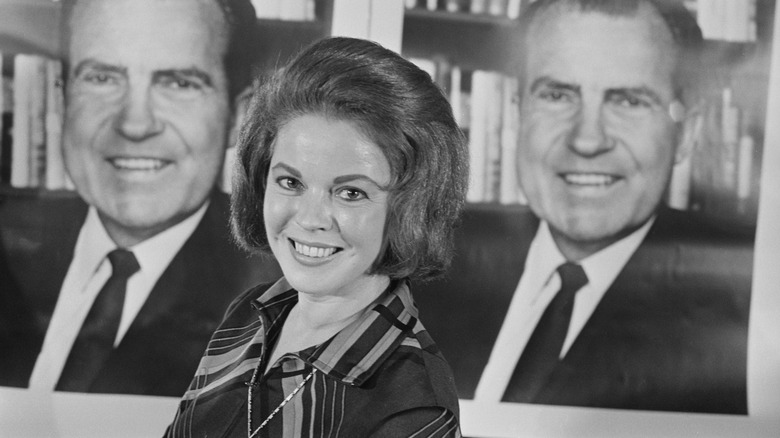 William Lovelace/Getty Images
Throughout her career, Shirley Temple would appear alongside many of the leading men of her era, including Bill "Bojangles" Robinson, Cary Grant, and Jack Haley. In her appearance opposite Ronald Reagan, New York Times critic Bosley Crowther wrote in 1947 that Reagan's role as her presumed father "must have struck him as the silliest job of his career." (This was before he shared the screen with a chimp in "Bedtime for Bonzo" in 1951.) Crowther added, "But it is poor, little put-upon Shirley who looks most ridiculous through it all. She acts with the mopish dejection of a school-child who has just been robbed of a two-scoop ice cream cone." Crowther thrashed "That Hagen Girl" in his review, suspecting the script and direction were done by "a second-rate amateur."
After the tepid reception of her adult acting roles, Temple decided, like Reagan, to pursue a career in politics. Known as Shirley Temple Black after her second marriage, she unsuccessfully ran for Congress in 1967. But her new career eventually took off, and she was soon sent to the United Nations by president Richard Nixon before later serving as an ambassador to Ghana and Czechoslovakia.