Where Is Bad Vegan's Sarma Melngailis Now?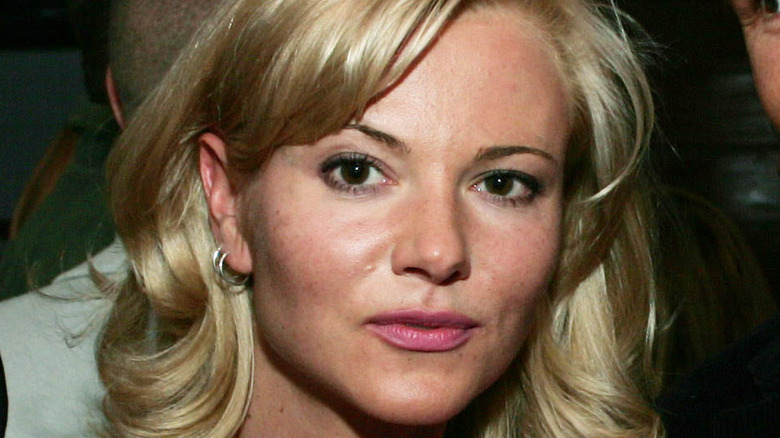 Andrew Kent/Getty Images
Former New York restaurateur, ascendant food celebrity, author, and convicted felon Sarma Melngailis, known as the "Bad Vegan," was released from Rikers Island in 2017, after serving only four months for various charges relating to larceny, fraud, and labor law violations. That sentence was part of a plea deal, and all those crimes were committed along with Melngailis then-husband, Anthony Strangis, according to New York Daily News. Melngailis' story is told in "Bad Vegan: Fame. Fraud. Fugitives," a multi-part documentary series on Netflix. (The trailer is posted on YouTube.)
Melngailis was on top of the New York food scene prior to her arrest and conviction with Strangis, whom she has since divorced, per New York Daily News. She seemed poised to become a food celebrity worldwide, with two co-authored food-related books to her credit, "Raw Food/Real World" and "Living Raw Food", according to Melngailis' own website, Sarma Raw. She also owned the New York-based raw food and vegan-themed restaurants and eateries Pure Food and Wine and One Lucky Duck, both frequented by A-list celebrities before Melngailis and Strangis' career-ending crimes were exposed.
The fall of Sarma Melngailis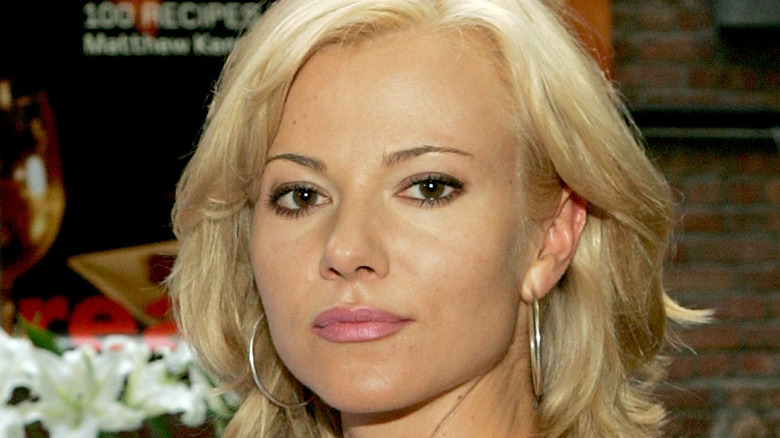 Paul Hawthorne/Getty Images
The crimes that brought down the Sarma Melngailis' New York culinary empire included stealing $2 million dollars from investors in the raw-food advocate's various enterprises, as well her own employees, to whom she failed to pay wages, among other offenses. Trouble for Melngailis first started after she met and married Anthony Strangis under unusual circumstances. Strangis had a criminal record. Prior to that point there's little evidence that Melngailis had any criminal intent, but after Strangis entered the picture Melngailis began diverting money from her legitimate businesses toward her new husband.
Many questions remain about what her true motivations might have been, or if Strangis pressured the restaurateur to offend, as People Magazine reports. Nevertheless, as pressure mounted on Melngailis and Strangis, the high-profile couple went on the run and were eventually apprehended after ordering for delivery a Domino's pizza and a side of wings in Tennessee (conduct unbecoming an outspoken supporter of a vegan lifestyle, hence the "Bad Vegan" nickname). At the time, Brooklyn district attorney Ken Thompson said that Melngailis and Strangis "were finally caught and we intend to now hold them accountable for this outrageous thievery and fraud," according to Vanity Fair.
Melngailis hopes for a comeback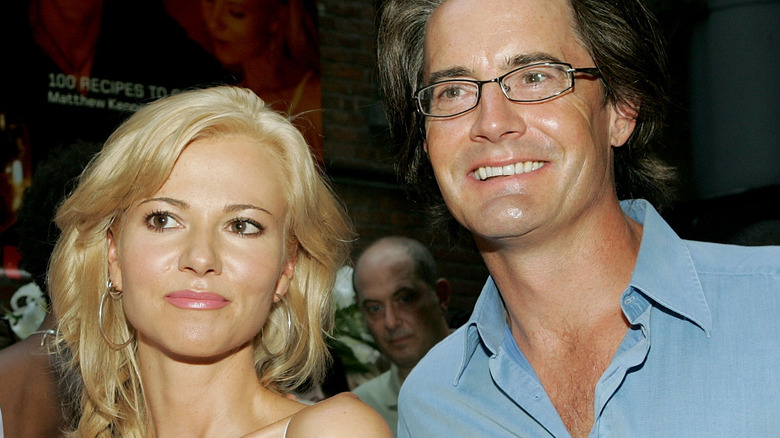 Paul Hawthorne/Getty Images
After serving only four months in jail on Rikers Island, as well as a probation period, with an order to pay roughly $1 million in restitution, Melngailis subsequently lost everything, including her various businesses and her home in New York. At that point, Melngailis' company website had been shut down, and with it, all of her writing and updates, according to Sarma Raw. Some of that past content was rescued and is now available on her new site. In 2019, Melngailis wrote on her website that she was living in Harlem with her dog Leon, and otherwise, she hoped to resurrect her career.
Melngailis gave an update to the New York Post in 2019 about what her life had become following her conviction and subsequent release from prsion. She sublet her Harlem apartment and was living at a friend's place with her dog. Melngailis planned to leave New York to work on a memoir, but if she had a chance, she'd reopen her restaurants. "If there was some magical opportunity to open the same restaurant in the same place, I would do it in a heartbeat," Melngailis told the Post. "I think New York would take me back," she added.