How Many Times Has John Stamos Been Arrested?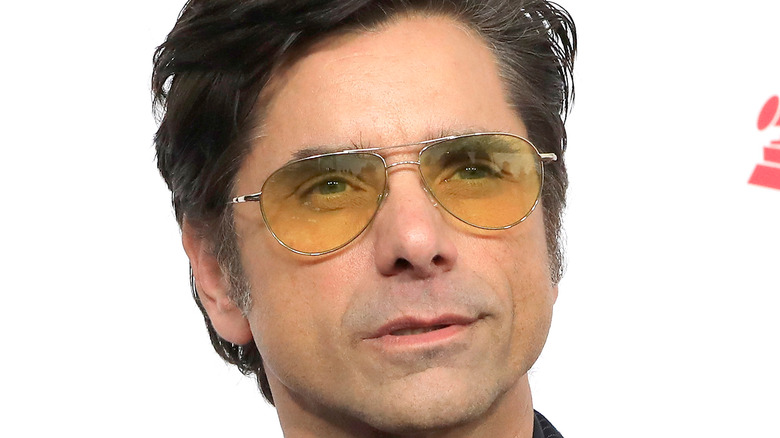 Kathy Hutchins/Shutterstock
It seems like not a week passes by without a celebrity's mugshot being splashed all over TV screens and news apps. Commonly, the stars so many people adore seem to get arrested for drug and alcohol violations, with some of them being repeat offenders so often that their legal issues get more attention than their careers.
Veteran actor John Stamos managed to keep his nose clean throughout the majority of his time in the spotlight. The one-time star of the hit soap "General Hospital" was vaulted into fame in the late 1980s in the long-running sitcom "Full House," in which he portrayed the role of the iconic TGIF character Uncle Jesse. But a career of musical accomplishment and nearly 100 acting credits (per IMDb) took a bad turn in June 2015 when Stamos was pulled over by Beverly Hills police. After receiving multiple calls of a vehicle that was driving erratically, officers were dispatched to the area and pulled Stamos over, suspicious that the veteran actor was driving under the influence (via HuffPost).
At first, police weren't sure if he was drunk or injured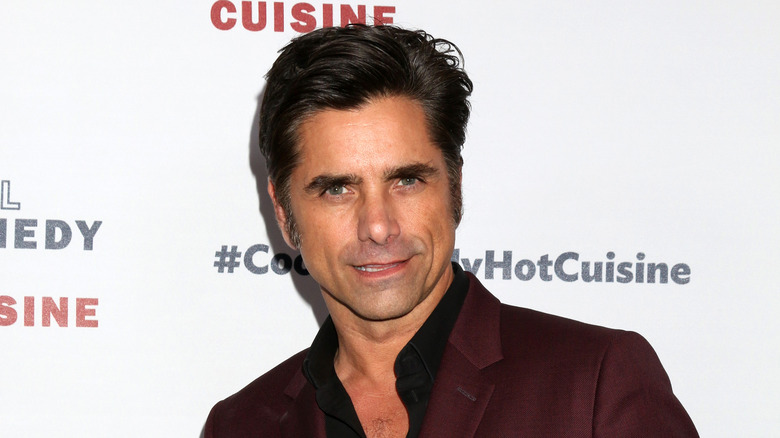 Kathy Hutchins/Shutterstock
After pulling John Stamos over, police took him to a nearby hospital. They weren't sure if his erratic driving and behavior were from intoxication or from a medical condition (per Us Magazine). Erring on the side of caution, he was escorted to the hospital for tests. It was here that it was confirmed Stamos was indeed intoxicated. Police then cited Stamos for a DUI, placed him under arrest, and left him in the custody of the hospital.
Yahoo News reported that Stamos faced up to six months in jail for the misdemeanor charge. Soon after his arrest, Stamos voluntarily checked himself into a rehabilitation program. He completed that program at the end of July, tweeting out to his fans that he was "feeling grateful for the love and support of family and friends."
But was this the last time that Stamos had a run-in with law enforcement, or had he learned his lesson?
If you or anyone you know is struggling with addiction issues, help is available. Visit the Substance Abuse and Mental Health Services Administration website or contact SAMHSA's National Helpline at 1-800-662-HELP (4357).
John Stamos has one arrest on his record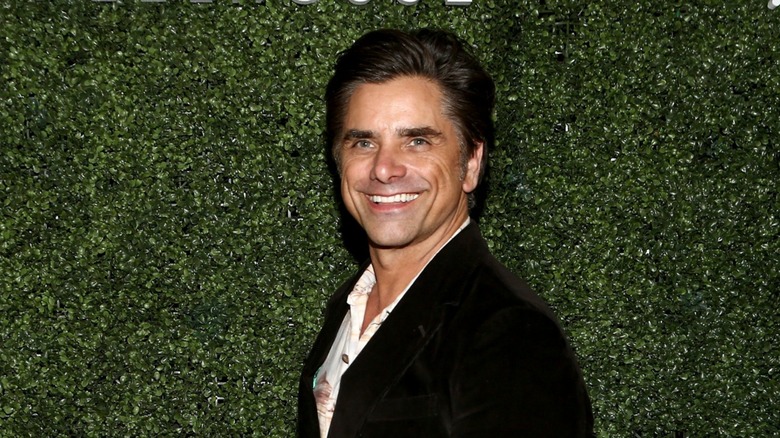 Tommaso Boddi/Getty Images
Despite some controversies surrounding his being drunk on the Australian talk show "Mornings with Kerri-Anne" and some rumors about his off-camera behavior on the set of "Full House" (per Radar Online), the 2015 DUI charge is the only time that John Stamos has ever been arrested. Following the November 2015 conviction on that charge, Stamos referred to the incident as "horrific" and said he was "embarrassed" during an interview with "The Howard Stern Show" (via Time). He stated, "I could have hurt somebody; it was really stupid and ignorant of me. And I hated myself for that. It was a bad, bad thing."
As for his punishment, Stamos was sentenced to three years' probation, completion of a three-month alcohol abuse program, a two-hour drug and alcohol addiction counseling session from a licensed provider, and 52 meetings of Alcoholics Anonymous (via Los Angeles Times).