How James Cameron Saved Guillermo Del Toro's Father From Kidnappers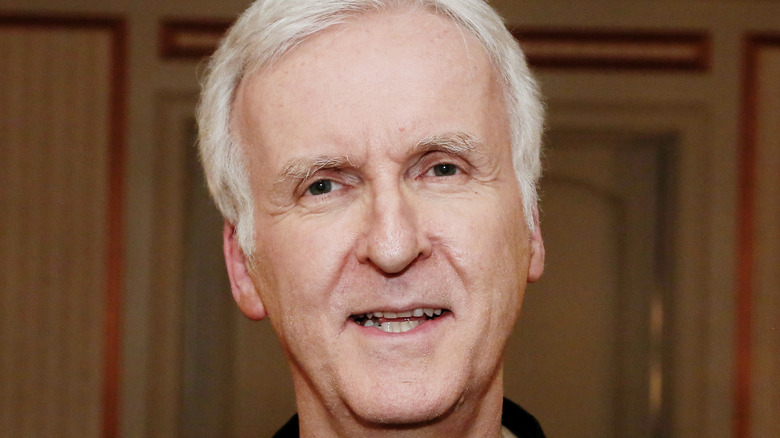 Gabriel Olsen/Getty Images
Director Guillermo del Toro is praised for being a master of modern horror cinema. The Mexican-born auteur began his career as a special effects artist before diving into filmmaking (via Britannica). Now known for his celebrated films like "Pan's Labyrinth" and "The Shape of Water," Biography reports that del Toro made his feature film debut with "Cronos" in 1993. During the film's pre-production, UPROXX writes that del Toro met and befriended fellow director James Cameron at a Fourth of July party.
The two hit it off and Cameron later allowed del Toro to stay at his guest house. Moreover, he also made various suggestions for "Cronos." Needless to say, the film was a hit. "Cronos" won several awards and ultimately led to his second film, "Mimic." According to IndieWire, the production of the sci-fi thriller was anything but ideal. Del Toro heavily clashed with the film's producers, the Weinstein Brothers, and Miramax films. He later recounted, "I really hated the experience." 
In a 2022 interview (as seen on YouTube), del Toro admitted that he had agreed to work on "Mimic" because the production of "Cronos" had plunged him into debt. He stated, "I owed a quarter of $1 million personally, and I had to pay it. I started working in the American industry." Things, however, were about to get worse. In the midst of production for "Mimic," del Toro's father, Federico del Toro, was kidnapped in his hometown of Guadalajara (via CinemaBlend). The kidnappers wanted $1 million in ransom money. There was only one issue — Del Toro did not have the funds.
James Cameron provided Guillermo Del Toro with ransom money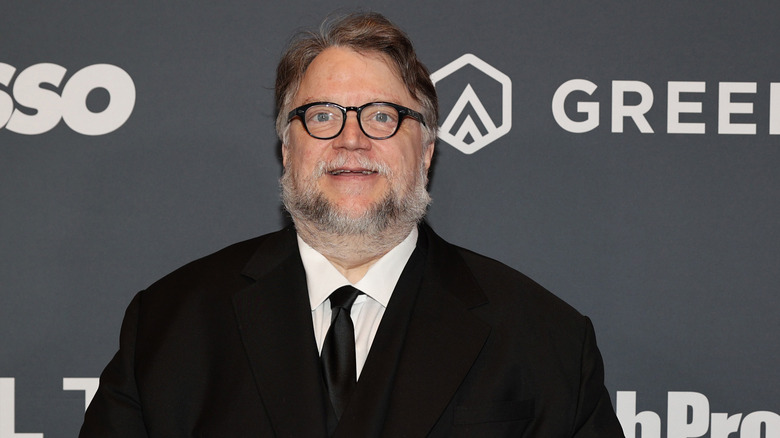 Natasha Campos/Getty Images
According to CinemaBlend, del Toro had put all of his money into "Mimic" and did not know how he was going to pay his father's ransom. UPROXX reports that the family eventually hired three hostage negotiators to no avail. After learning that del Toro's father had been kidnapped, his old friend James Cameron stepped in, and he took del Toro to a bank and gave him the $1 million he needed. In addition, he recommended a negotiator that could help the process. In 1998, Federico was safely returned after a harrowing 72 days, all thanks to Cameron (via Time).
UPROXX states that a few arrests were made in the case but nevertheless, the del Toro family left Mexico permanently shortly after. Del Toro has gone on to say that he wishes he could live and work in his home country, but that the deep trauma from the ordeal has prevented him from doing so (per Hollywood). In 2011, he told Time, "Every day, every week, something happens that reminds me that I am in involuntary exile [from my country]. But to talk about life in a direct way is the work of other types of storytellers. As a man, the kidnapping defined my life. As a storyteller, I try to define myself."
Although del Toro has said that he is "proud" of "Mimic," (via IndieWire), he does not have fond memories of this chapter in his life. He later said, "I have got to tell you, two horrible things happened in the late '90s, my father was kidnapped and I worked with the Weinsteins."
James Cameron and Guillermo Del Toro's friendship endures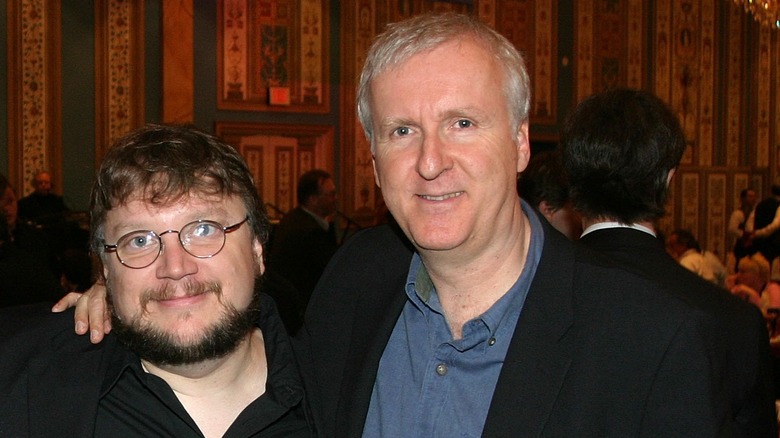 Ryan Miller/Getty Images
Variety writes that the kidnapping later influenced del Toro to produce the 2019 film "Scary Stories To Tell in the Dark." He explained that he became enamored by the books as a teen and encountered original prints shortly after his father's release. Despite being on the verge of financial ruin at the time, del Toro purchased the art and later began working on the film in 2018. In recent years, he's been reluctant in discussing the kidnapping due to stress and safety concerns (via The Hollywood Reporter).
However, del Toro has said (per The Sun), "My relationship with my dad is much more human now. What changes is you go from being a son to being a man saving a man." As for his friendship with Cameron, he told the Daily Beast in 2017 that it was still going strong. Del Toro stated that "he's a great friend and an even more extraordinary filmmaker."
That same year, Cameron revealed in an interview with Vanity Fair that he almost got into a fight with Harvey Weinstein at the 1997 Academy Awards. Although he did not divulge too many details, he did disclose that it had to do with how Miramax treated del Toro during the filming of "Mimic." Per the Daily Beast, Cameron has helped del Toro with every film in his career except "Mimic." In 2022, del Toro tweeted his praise for Cameron's latest film "Avatar: The Way of Water." He described the project as "A staggering achievement" and referred to Cameron as "A master at the peak of his powers."