The True Story Of Allyson Dalton's Kidnapping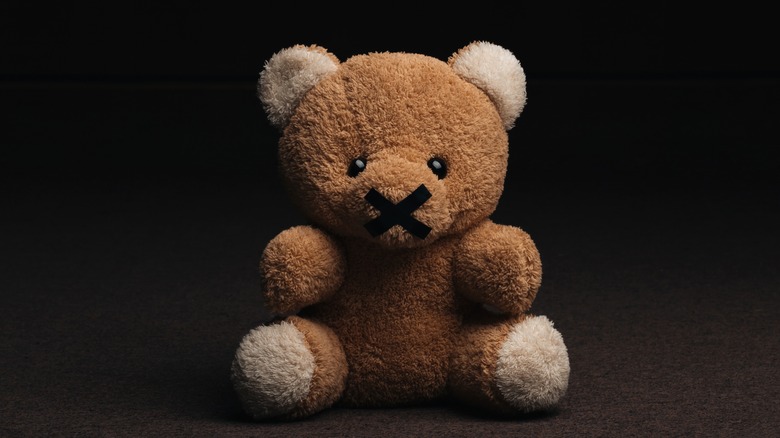 chayanuphol/Shutterstock
Allyson Dalton was last seen when she was a mere 10-weeks-old. According to The Charley Project, the infant was living with her mother, Sylena Jo Dalton, in an apartment in Strasburg, Virginia. On July 27, 1998, one of Sylena's co-workers entered the apartment and found that the 20-year-old mother had been viciously murdered. True Crime Daily writes that she had been stabbed numerous times in the chest. Cuts on her hands indicated that she had fought back. Allyson, however, was not in her crib or anywhere else in the apartment. She had last been seen that same day around 7:45 a.m. Authorities immediately searched for the baby girl but no trace of Allyson was found. 
NBC12 reports that Sylena was most likely murdered between 9:15 a.m. and 10:30 a.m. Neighbors told investigators that they hadn't heard anything out of the ordinary. One person, however, did note they had seen a man put a baby in a truck. Authorities believed that whoever had murdered Sylena most likely had taken Allyson. Strasburg, a small town that has been described as uneventful, was shaken up by the crime. Sylena had no known enemies, except for a disgruntled ex-boyfriend that was believed to be Allyson's father.
Family and friends suspect Allyson's father
According to True Crime Daily, Daniel Pompell was Sylena's former boyfriend. The couple reportedly had a tumultuous relationship and one of Sylena's friends, Jenifer Parker, has gone on to say that Sylena was deeply afraid of him. The relationship worsened when she discovered she was pregnant. The Charley Project reports that at the time of the crime, Sylena was pursuing child support and a paternity test from Pompell. When questioned by the police, he admitted that he had gone to Sylena's apartment around 9 a.m. Pompell said he left when no one answered the door. 
Despite this revelation, he has never been a suspect or person of interest in the case. He has expressed hope that they find Allyson and has stated that he was not romantically involved with Sylena. As Pompell later put it, "I did not kill her. I have no idea what happened to her. I was her friend and we had a good time together."
Sylena's mother later filed a wrongful death suit against Pompell (via Forensics Colleges) but the case was dismissed due to insufficient proof. Nonetheless, Parker has stated that everyone including herself believes that Pompell is guilty.
DNA testing has brought new hope to the case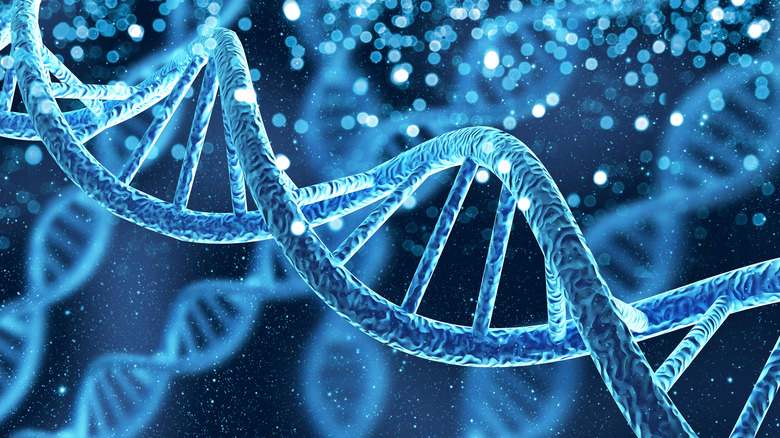 Billion Photos/Shutterstock
True Crime Daily reports that a private investigator has spoken to Pompell but he continues to deny any involvement in the crime. When asked if Allyson was alive, he said, "she could be." Pompell has expressed that he wants nothing but more to move on with his life. He believes his reputation has been ruined as a result of the case. Authorities have noted that Pompell is still cooperating with them. In July 2021, 23 years after the murder and kidnapping, NBC12 reported that Virginia State police turned to DNA in an effort to solve the case.
Captain John A. Defilipp said in a statement, "As technology has changed and advanced, so have our tactics in working to solve these tragic crimes" (via Culpeper Star Exponent). Richard Hankins, a Virginia State Police Cold Case agent, has also pleaded for anyone who may think they are Allyson to come forward, and they have continued to ask the public for help. Tragically, Sylena's murder remains unsolved and Allyson has yet to be found. As of 2022, Alyson would be 23-years-old (per The Charley Project).