Tragic Details Found In Naya Rivera's Autopsy Report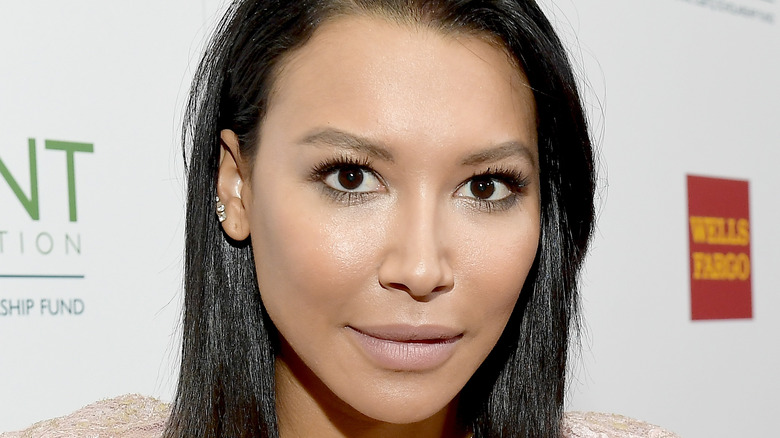 Matt Winkelmeyer/Getty Images
Naya Rivera captured audiences for six seasons as Santana Lopez on the popular show "Glee". According to USA Today, the late star began acting when she was only 4 years old. Rivera subsequently appeared on shows like "Family Matters," "CSI: Miami," and more. However, it would be her role as Santana, a teenage lesbian coming to terms with her sexuality, that would launch her career (per The BBC). 
Although "Glee" ended in 2015, Rivera continued to act. Most recently, she was on "Step Up," a show based on the film series of the same name. Off-screen, Rivera was known for her high-profile relationships.
Life & Style wrote that she dated her "Glee" co-star Mark Salling from 2007 until 2010. Rivera was later engaged to rapper Big Sean before breaking things off in April 2014. Three months later, she married actor Ryan Dorsey. Per In Touch Weekly, the couple welcomed a son, Josey, in September 2015. Although Rivera and Dorsey divorced four years after they married, the pair continued to co-parent. By all accounts, Rivera loved being a mother and prioritized her son more than her career.
On July 8, 2020, Rivera took her then 4-year-old son Josey on an outing to Lake Piru, near Los Angeles, California (via Fox News). While there, she rented a boat and took her son out on the water. When Rivera failed to return, a search for the actress turned up the boat and her son, but Rivera, 33, was missing. Days later, on July 13, Naya Rivera's body was discovered in the lake.
Naya Rivera saved her son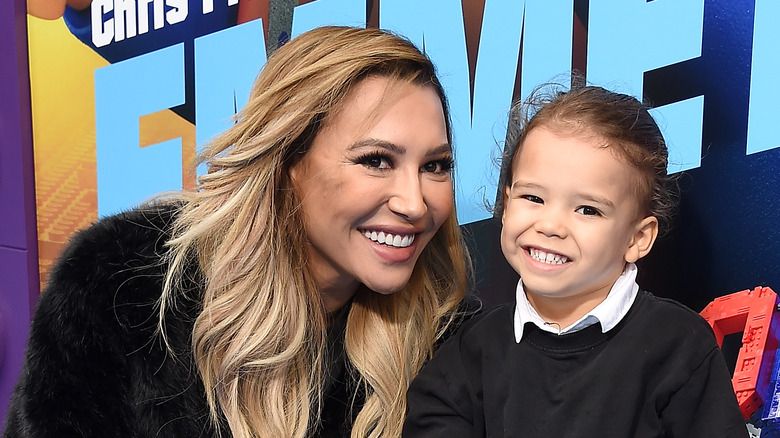 Gregg Deguire/Getty Images
Per NBC News, Rivera's body was found in an area that was full of flora and brush. It's believed that this made finding her remains increasingly difficult. As the body was badly decomposed by then, officials had to use dental records to positively identify Rivera. According to the Ventura County Medical Examiner's Office, her death was accidental and an autopsy report confirmed that she had drowned. Although he was only 4-years-old at the time, Rivera's son Josey, gave investigators insight into what occurred the day of her death.
Josey stated that he and Rivera counted "1, 2, 3" before jumping off the boat (via People). Once they were in the water, Rivera urged her young son to get back on the boat. The report stated that she helped her son onto the boat, yelled for help, then disappeared into the water. Just Jared writes that the autopsy further revealed that Rivera could swim. However, it did note that she suffered from vertigo, especially on water.
Toxicology testing showed that Rivera had low amounts of drugs in her system including Adderall, Dexedrine, diazepam, ethanol, and phentermine. It's believed she was drinking White Claws on the boat as her blood alcohol level was 0.016. Nonetheless, these factors are not believed to have contributed to her accidental drowning, per the medical examiner. Ultimately, the Ventura County sheriff stated that "We believe that she mustered enough energy to get her son back on the boat, but not enough to save herself" (via The U.S. Sun).
The aftermath of Naya Rivera's death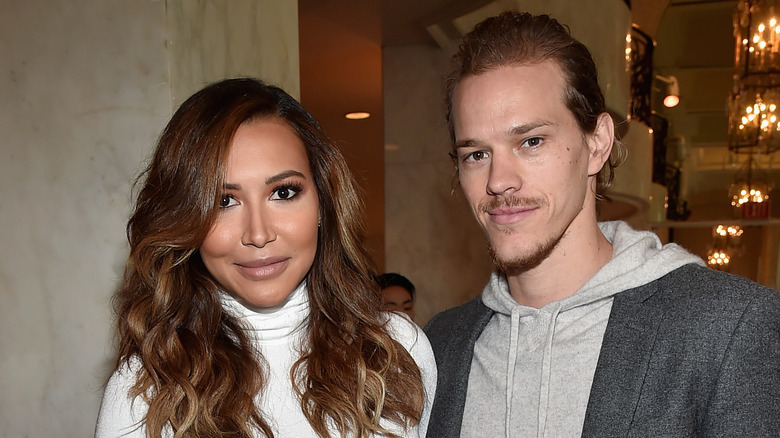 Alberto E. Rodriguez/Getty Images
In November 2020, a few months after Rivera's tragic death, The Guardian reported that her ex-husband, Ryan Dorsey (seen above) filed a wrongful death suit against Ventura County. Dorsey did this on behalf of his son with Rivera, Josey. According to People, he alleged that Lake Piru was neglectful and at fault for Rivera's death. This included a lack of boat safety and signs regarding the lake's dangers. The lawsuit also noted that Rivera is one of several people who have drowned in the lake since 1959. In late February 2022, it was announced that Rivera's family had settled the lawsuit for an undisclosed amount that will be given to her son (via E! Online). 
Most recently, Rivera's sister, Nickayla has opened up about how her death impacted their family. She posted a YouTube video in which she said of Naya's death, "someone pulled the rug from under us and we didn't see it coming." She also revealed that she is now attempting to put her life together one step at a time. Rivera's mother Yolanda has the same sentiment. She told Good Morning America that the pain the family has gone through is indescribable (per ABC7). 
The Independent explains that Josey is now being raised by Dorsey and Nickayla. Although controversy arose regarding the status of their relationship, Nickayla said that her concern is her nephew and not what other people think. Rivera was laid to rest at Forest Lawn Memorial in Los Angeles.