The Truth About Michael Landon's Affair With Cindy Clerico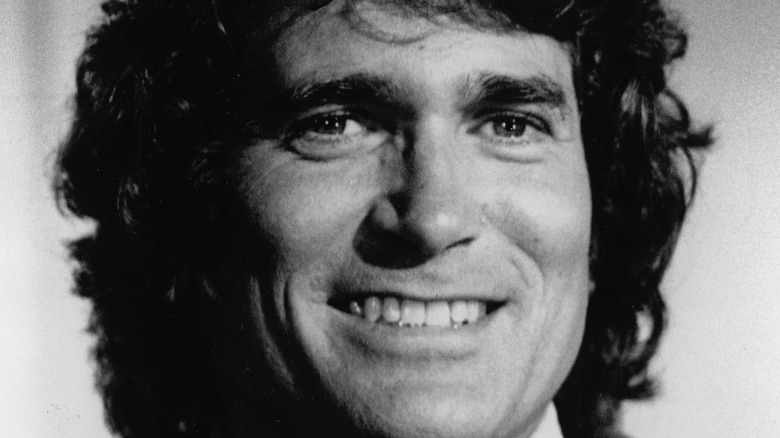 Nbc Television/Getty Images
In the 1970s, actor Michael Landon was "America's favorite Dad," according to Showbiz CheatSheet. This was thanks to his role as Charles "Pa" Ingalls on "Little House on the Prairie" as well as his offscreen reputation. He was married with five children, and his kids and wife Lynn Noe had a good relationship with his co-stars. Then, everything changed when he met Cindy Clerico. 
Clerico was an 18-year-old who was hired as a stand-in for Melissa Francis, who played Cassandra Cooper Ingalls, according to the New York Post. Another co-star, Karen Grassle, who played Landon's TV wife Caroline "Ma" Ingalls, described Clerico in her 2021 memoir "Bright Lights, Prairie Dust: Life, Loss and Love from Little House's Ma." She said Clerico was "a nice young woman" who was tiny and slim and wore tight jeans (via the New York Post). 
After Landon met Clerico, his behavior started to change, Grassle said (via the New York Post). He started to talk about his "revived libido" and extoll the benefits of "bee pollen for the aging male." Eventually, Grassle and the rest of the cast figured out that Landon's strange comments were due to the fact that he was having an affair with Clerico. Grassle said the pair grew close after Clerico lent him a copy of Nancy Friday's "My Mother, My Self." Landon spoke to Clerico  "longer than he talked to anyone else," Grassle recalled. 
Broken home on the prairie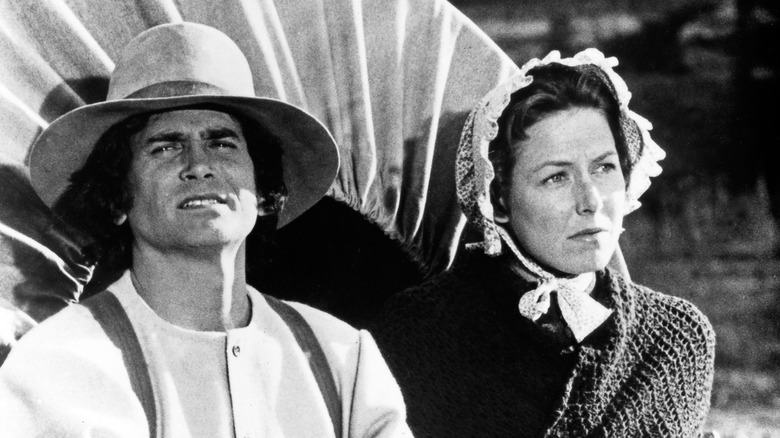 United Archives/Getty Images
Michael Landon's affair with Cindy Clerico had major consequences. For one thing, it made things "incredibly awkward" on the set of "Little House on the Prairie" because the cast knew Landon's family, Karen Grassle wrote (via Showbiz CheatSheet). "I knew his wife," she recalled. "I had been in their home. She had been kind to me. And I thought about her children — there were three of them still at home ... and younger than Cindy." 
The affair also damaged Landon's relationship with co-star Melissa Gilbert, who played his TV daughter Laura. "I have to work with Mike, I can't take sides, yet he's done something that's turned my world into angry, opposing sides." Gilbert wrote in her own memoir "Prairie Tale." "I was put in a horribly, uncomfortable position."
Things came to a head when Lynn Noe followed Landon and Clerico after learning of the affair, according to the New York Post, who reported that Noe confronted her husband and threw a bottle of vodka at his head. At first, however, it looked like the pair might get back together, and Landon even said they would renew their vows. But this was not to be.
The mistress becomes the wife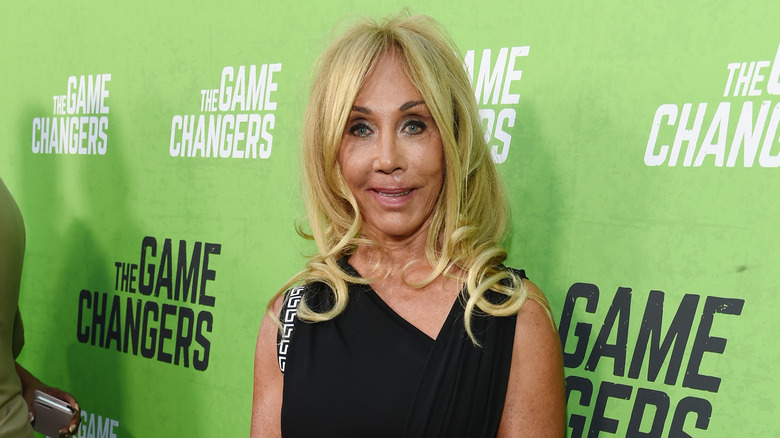 Eventually, Michael Landon and Lynn Noe split up, according to the New York Post. Cindy Clerico became pregnant before the divorce could be finalized. Landon and Clerico were married in 1983. The entire situation hurt Landon's career and relationship with his co-stars. He lost several endorsements including from Kodak. He also lost the respect of co-stars like Melissa Gilbert, who had looked up to Landon as a father figure.
However, Landon told People in 1985 that his divorce from Noe was about more than his affair with Clerico. "You don't dissolve a relationship to go to bed with someone 20 years younger. You have to have major differences and a deep-rooted need to stop a relationship after as many years as I was married," he said. 
Landon and Clerico remained together until his death in 1991, according to the New York Post. And the relationship spawned a surprising showbiz twist: their daughter Jennifer Landon is a star on the hit TV show, "Yellowstone," per Showbiz CheatSheet.