The Real Reason The Smithsonian Is Free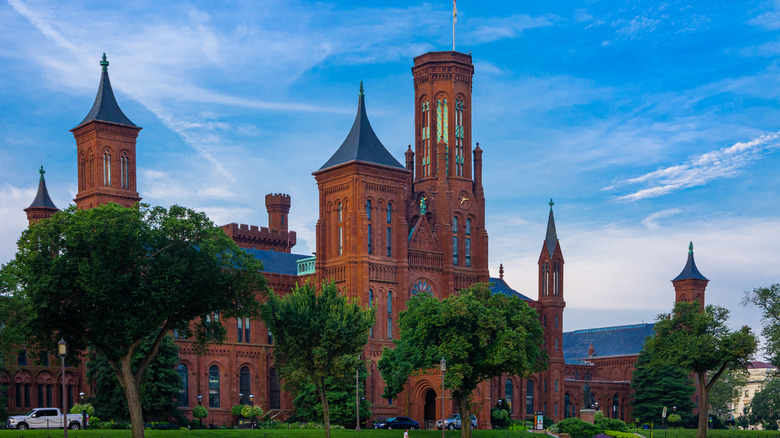 RozenskiP/Shutterstock
Visitors to Washington D.C., have no shortage of ways to keep busy. From the White House to the Library of Congress, political junkies have a lot to explore while in the district. For everyone else, there's the National Mall, guided tours, and other excursions out into the city. And, all year round, visitors to the D.C. metro area can take a trip to almost two dozen buildings full of history, art and science, all banded together under the banner of the Smithsonian Institution.
The Smithsonian Institute, founded in 1846 as a hub for knowledge and education, has been a destination for tourists, families, and schools for decades (via Smithsonian Institution). Throughout its tenure, the Institution has managed one thing that most museums in the United States don't: Admission is completely free for anyone who wants to come by. But how does the Smithsonian Institute maintain that policy, and why is it important?
Support from the government goes a long way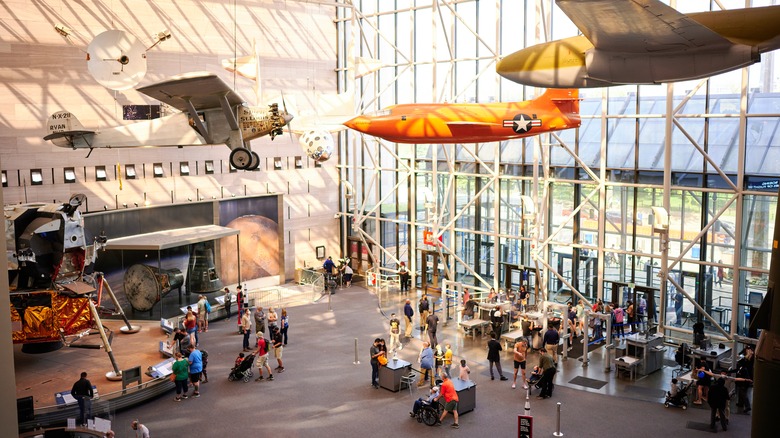 Karina Eremina/Shutterstock
The Smithsonian Institution gets a majority of its funding from the federal government, according to its website. The budget for last year included about $1 billion of federal funds, which is more than 60% of its overall budget, the website said. As a result, sometimes funding initiatives — and, by extension, free admissions — are subject to political bartering.
A proposal in 2010 found that if the Smithsonian started charging for admissions, it could afford to lose about $225 million of its federal funds, according to CBS News. But the Smithsonian Institution views free admission as an important part of its mission statement, according to CBS News, because it allows everyone to access its resources. A spokesperson for the Institution told CBS News that the properties are free so that they aren't "cost-prohibitive" for anyone, especially those who might not have much money to spare.
Why is free admission important?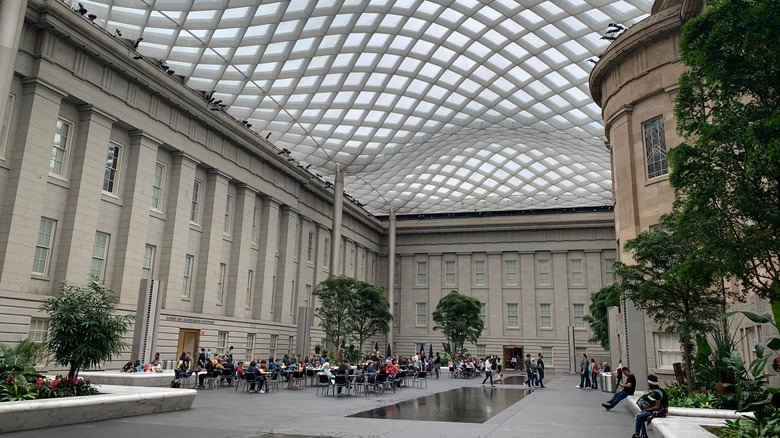 010110010101101/Shutterstock
The accessibility of museums is a hot topic for many. Whether or not low-income residents in a city have access to the local cultural institutions can lead to feelings of inequity, according to Community Service Society, as the demographics of people coming and going from the museums won't match the population of the city it's located in.
But it's unclear how that theory actually plays out in practice. Research from the Association of Independent Museums found that just over half of museums charge in some way for entry, whether to the museum as a whole or for specific exhibits. The same study found that the demographics of people using the museums didn't change all that much based on what the cost was for a visit.
Either way, the Smithsonian Institution has made a point of maintaining its admission-free policy. According to CBS News, the Institution has considered proposals to charge admission a few times. Every time, they've ended up turning it down.