What Has Doris Day Said About Her Legacy In Hollywood?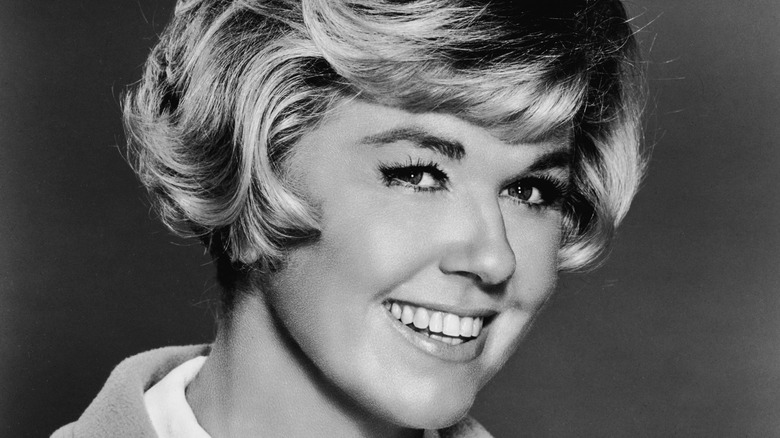 Hulton Archive/Getty Images
Doris Day carved for herself an incredible place in the history of Hollywood. As Britannica reports, the Cincinnati-born star was originally named Doris Von Kappelhoff, only selecting the name "Day" when her career as a singer on the radio — with artists such as the Bob Crosby band and other groups — took off in her teens.
It was, of course, as an actress that she became a legend. As her official website reports, Day appeared in a total of 39 movies, over a glittering career that lasted from 1948  — the year of her film debut in "Romance on the High Seas" — to 1968  when she made her last feature film that year called "With Six You Get Eggroll."
According to Biography, Day retired as an actress in 1975, sadly dying in May of 2019. Over the years, though, she had a lot of insight to share about her two decades making Hollywood movies. Here's how she really felt about those wild times.
Doris Day's message of positivity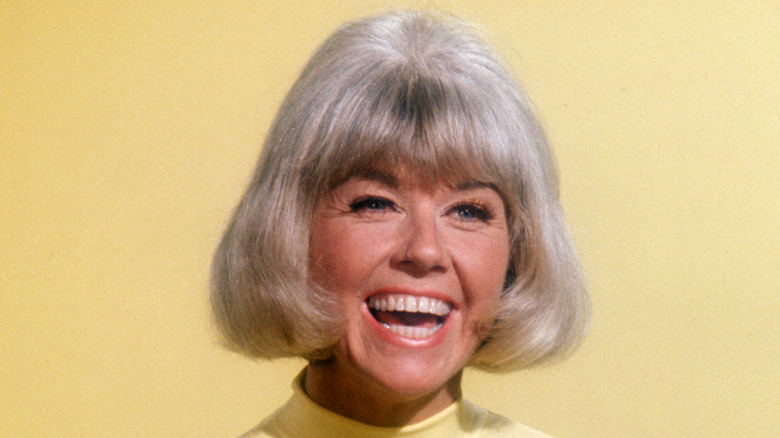 Martin Mills/Getty Images
The month before her death, in April 2019, she granted the rare honor of an interview to The Hollywood Reporter. At the time, her 97th birthday was approaching, and the talk naturally turned to her illustrious Hollywood career. Asked which movie was her favorite ever she chose one of her own — indicating that her fondness for this extraordinary time in her life never faded.
"I've always been a little partial to 'Calamity Jane,'" the star answered. "I was such a tomboy growing up, and she was such a fun character to play ... the music was wonderful, too."
It's a sentiment Day expressed several times in her life, as she reminisced about making movies. In 2006, speaking with Bark, she said of "Silvery Moon" and "Moonlight Bay," "I loved doing those. You know, if life could be like it was in those movies, it would be beautiful, wouldn't it?" 
Day was known for her positivity and sunny spirit, and it seems she was perhaps proudest of the fact that these virtues shine on screen and continue to inspire viewers today.
A Hollywood star with tremendous love for humans and pets alike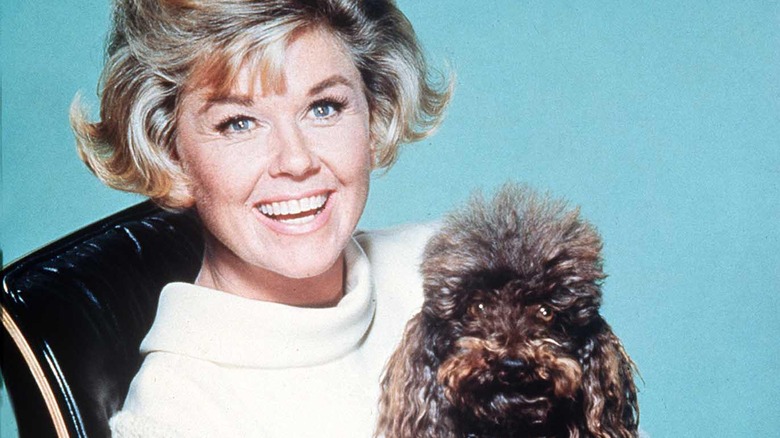 Avalon/Getty Images
Doris Day was asked in 2019 how she thought she impacted the landscape of cinema during her time in the movie industry (via The Hollywood Reporter). Her answer was a simple yet poignant one: "I'm thrilled to know that people are still watching my films and are uplifted by them."
This is a very appropriate aim for a woman who strove to brighten the lives of not only movie-goers, but animals as well. In fact, animal rights proved to be her passion as she left acting, and she was certainly dedicated to the cause, as Britannica reports. The Doris Day Pet Foundation began in 1978, and was followed in 1987 by the Doris Day Animal League, which continues to fight to protect animals and their owners.
As the Doris Day Animal Foundation's official website states, the group's simple objective is "to help animals and the people who love them." There could be no more fitting legacy for this Hollywood icon.