Here's Where Pam And Tommy's Rand Gauthier Is Now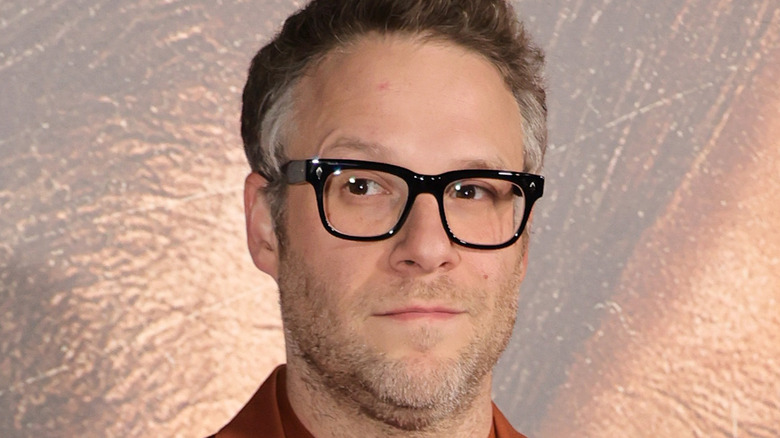 Momodu Mansaray/Getty Images
As anyone who lived through the '90s likely remembers, a sex tape was stolen and leaked to the public from then-married couple Tommy Lee, drummer with Mötley Crüe, and Pamela Anderson, a Playboy model and star of the hit TV series "Baywatch." In those early days of the internet, no one knew for sure how far things could go when footage like that was made available for free online — and the entire saga is recorded in the fictionalized series "Pam & Tommy," available to stream now on Hulu.
Lee and Anderson aside, one central character in the real-life scandal was Rand Gauthier, played in the Hulu show by Seth Rogen, per IMDb. Gauthier was a disgruntled electrician who is said to have broken into Lee's Los Angeles mansion, inadvertently stealing the tape with the controversial footage in question. As the TV show explains, Gauthier came from humble beginnings. Where Gauthier ended up after the controversy died down is just as unusual as what made him so infamous back then.
Gauthier beefed with Tommy Lee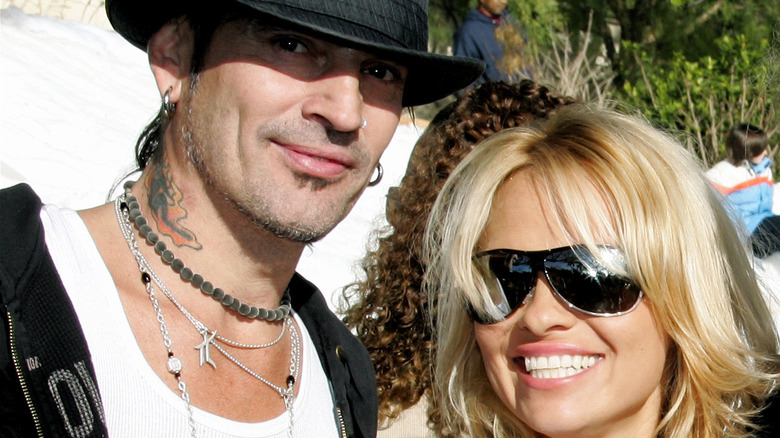 David Livingston/Getty Images
According to Men's Health, Gauthier was doing electrical work on Tommy Lee's mansion when the superstar musician refused to pay the bill, leaving Gauthier and his fellow contractors stuck with a $20K tab. To take revenge on Lee, Gauthier broke into the home to steal what he could, unaware exactly what he was taking until it was too late. With experience himself in the adult film industry, Gauthier took the nondescript VHS tape to porn producer Milton Owen Ingley, or "Uncle Miltie," played in "Pam & Tommy" by Nick Offerman.
From there, the tape reaches a far wider audience, first on home video and then free to view online. The notoriously explicit footage eventually was viewable online for a fee. It's not clear exactly how much Gauthier made in the meanwhile, but it's not nearly the total amount grossed by the sex tape and the height of the controversy, based on most estimates. At the conclusion of the story, Gauthier was driven from Los Angeles. From there, Gauthier has built a life far from the bright lights of Hollywood, per Showbiz Cheat Sheet.
Gauthier is still an electrician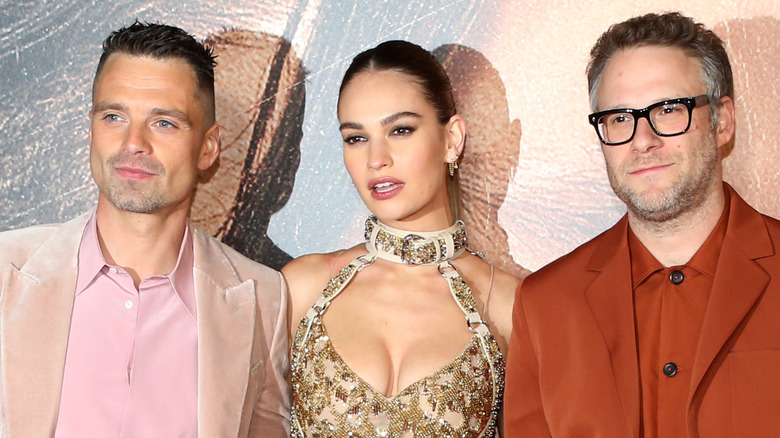 Phillip Faraone/Getty Images
After the Tommy Lee and Pamela Anderson sex tape controversy died down, Rand Gauthier ended up in Santa Rosa, California. Since then, Gauthier has also walked back his earlier claims to have been behind the heist in the first place, despite telling Rolling Stone in 2014 that was the case. Instead, Gauthier now calls his involvement only "slight" (via Showbiz Cheat Sheet). He also still works as an electrician, according to an unofficial blog that Gauthier appears to maintain.
As well as that work, Gauthier "investigates the nature of magic and symbolism in religion," as he wrote himself on his website. It's also reported that Rand Gauthier grows marijuana in his Santa Rosa garage, via Ultimate Classic Rock. Regardless of the degree of Gauthier's real involvement in the "Pam & Tommy" sex tape saga, he has also expressed some regret. According to Men's Health, Gauthier said, "It was cute. They're in love and a couple and they're just having fun with each other, and I think that's great. I'm jealous. I wish I had something like that."