Is This Why Wil Willis Left Forged In Fire?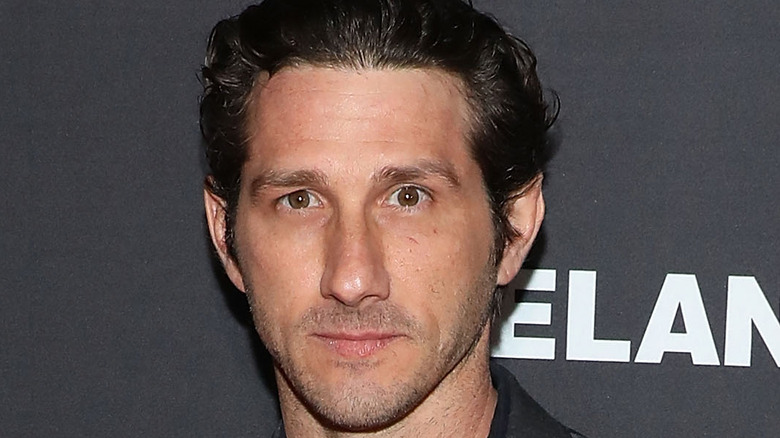 Taylor Hill/Getty Images
For nine seasons running, fire and brimstone has been the name of the game for The History Channel's popular series "Forged in Fire." Through hammer, stone, and blade, contestants participate in a cutthroat competition in which each must craft a medieval weapon of war to impress judges and take home a grand prize of $10,000 and the title of "Forged in Fire Champion" (via History). The show offers viewers a sharp glance into the past through the harrowing edge of a knife as bladesmiths craft their weapons with ferocious tact and primitive resourcefulness. 
Wil Willis, who hosted "Forged in Fire" from 2015 to 2019, oversaw the activities of contestants and offered his guidance and expertise throughout the process. As an ex-Air Force recruit and overall military specialist, Willis' persona offered something unique to the show's construct. However, fans were saddened and confused when he announced his departure in 2019 (per Legit).
Why did Wil Willis leave 'Forged in Fire'?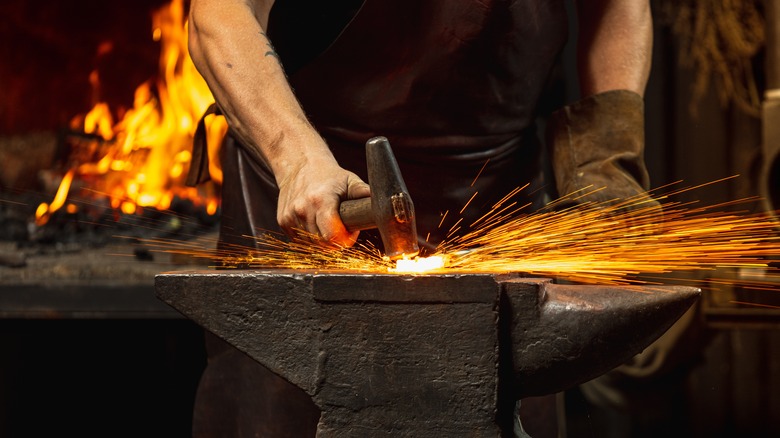 Master1305/Shutterstock
"As with any legacy series that has had the privilege of being on the air for over give years," The History Channel shared in a statement following Wil Willis' untimely ejection from "Forged in Fire" (via Tribe Live). "Fans will notice new names and faces from time to time. While we appreciate Wil Willis and everything he brought to the series we are excited to start this new chapter and welcome Grady Powell into the 'forge' as our new host."  Whereas one might assume some sort of behind–the-scenes discrepancy between Willis and show runners taking place, the reality of the situation was — for the most part — far more civil. 
According to Hollywood Mask, Wil Willis and his wife Krystie Amina welcomed a son, Orion Willis, in March of 2020. Orion became the "Forged" host's third child, so quality time spent with his family became paramount to him. He also explained in an interview with B3F Podcast later that year that he wanted to apply the expertise he was contributing to the show to his real-life endeavors: "After a while, it becomes routine, it becomes repetition," Willis shared. "The reality is that like all of that learning means nothing if you can't apply it. That's why I started making knives." 
Grady Powell, new host of 'Forged in Fire'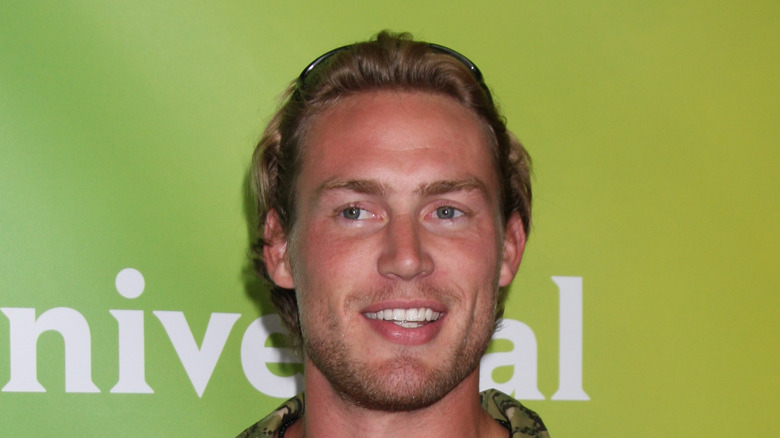 Kathy Hutchins/Shutterstock
Former U.S. Army Green Beret and Senior Detachment Weapons Sergeant Grady Powell picked up the smith's hammer in place of Wil Willis and has been hosting "Forged in Fire" since 2019 (via History). Initially enrolled at The University of Missouri with a degree in graphic design, Powell left school to join the army after he realized that his true calling resided elsewhere. "My heart wasn't in it,"  he told Rob Curtis in a 2017 interview. "What I wanted to do was go join the war effort and put the hurt on some bad guys."
"Forged in Fire" actually wasn't Grady Powell's first venture in television. He appeared on The Discovery Channel's "Dual Survival" throughout the course of 17 episodes as one of the show's hosts and primary survival specialists (via IMDb). He continues to host "Forged," and in 2019 Powell married Megan Meyer (Megan Powell). Two years later, the couple welcomed a son, Nash Powell, into their family (per TV Over).