What Fred Astaire Had To Say About Rita Hayworth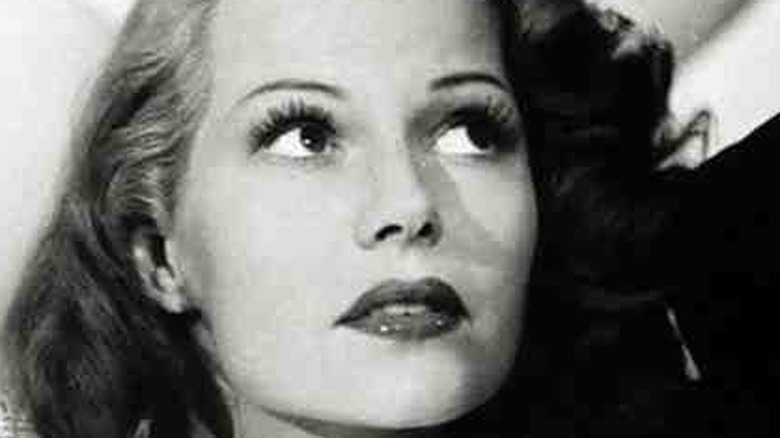 United Archives/Getty Images
She was sex, she was prowess, she was beauty, and she was class. As one of Hollywood's most revered idols, Rita Hayworth was able to accelerate the beat of a man's heart to the tempo of machine gun fire by simply stepping into a room or onto a screen. The "Gilda" star showcased a supreme disposition for acting, singing, dancing, and performance exhibition that stunned audiences worldwide and brought tears to the public eye. Effortlessly, Rita Hayworth seemed to exude an aura that touched everything she did. The legendary Bob Schiffer once remarked that she "reflected what men want" (per Vanity Fair).
Rita Hayworth's first big break came when she appeared in Sidney Lanfield's "You'll Never Get Rich" alongside Fred Astaire in 1941. Until that point, her budding career wasn't much to boast about. Astaire, on the other hand, was already a major star. The two met for the first time on set when before filming was scheduled to commence. Despite the disproportion of publicity and experience separating the two, Fred Astaire was by no means unfamiliar with his costar. In fact, Hayworth's father was one of the actor's longtime friends. "There she was," Astaire recalled (via Love Letters to Old Hollywood). "Oh yes — a beautiful sight. Bob Alton, choreographer [on 'You'll Never Get Rich'] brought her over and introduced us. I said, 'I'm an old friend of your father's.' 'Yes, I know,' murmured Rita." 
Fred Astaire was impressed by Rita Hayworth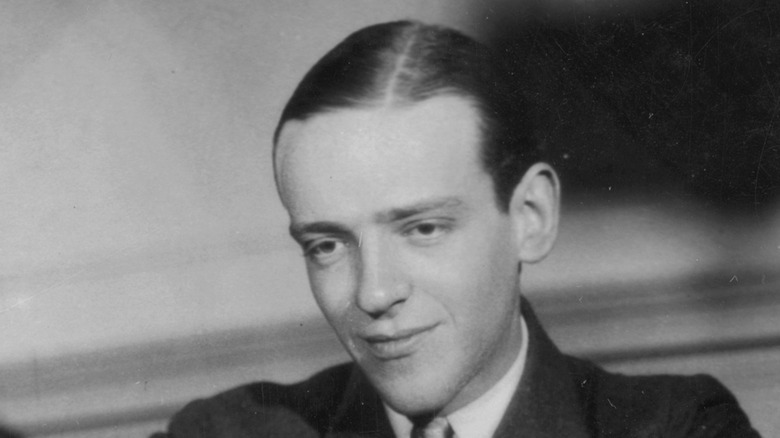 Sasha/Getty Images
Fred Astaire later painted a word picture of the first exchange he shared with Rita Hayworth: "We then danced around the mirrored room in impromptu ballroom fashion, as I wanted to get an idea of how we looked together. I kept thinking how extraordinary it was to find myself about to play opposite my friend Eduardo Cansino's lovely daughter, and I told her so. She laughed." Being a musical, "You'll Never Get Rich" presented itself as a challenge to anyone joining the cast, but given that she sported a background in singing and dancing, Hayworth's expertise made her as valuable a candidate for the role as anyone else (per Love Letters to Old Hollywood). 
As days went by and choreography became more prevalent throughout the filming process, the actors were charged with the task of learning routines fast and effectively. Despite the surmounting pressure, Fred Astaire's seemingly inexperienced costar was anything but intimidated. "She learned steps faster than anyone I'd ever known," he noted. "I'd show her a routine before lunch. She'd be back right after lunch and have it down to perfection. She apparently figured it out in her mind while she was eating" (via Vanity Fair). The venture proved to be a success, and a year later, Rita Hayworth and Fred Astaire would reunite for a follow-up project full of song and dance on the big screen. 
You Were Never Lovelier (1942)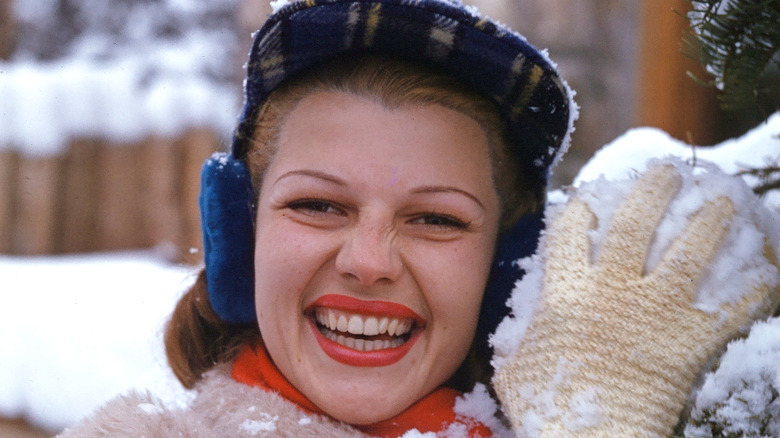 Michael Ochs Archives/Getty Images
The chemistry between Fred Astaire and Rita Hayworth was never trivialized by producers or audiences, so when it was time to shoot "You Were Never Lovelier," their time to shine together got a much anticipated extension. "I looked forward to it mainly because Rita was so delightful to work with and I wanted very much to have a big hit with her," Astaire shared in his autobiography (per Love Letters to Old Hollywood). "She had gained a lot of experience and was by then one of the top feminine stars on the screen." 
"You'll Never Get Rich" and "You Were Never Lovelier" became major installments in both Astaire and Hayworth's cinematic legacies. Though they were the only two films the pair ever made together, the mutual respect and veneration the two stars shared for one another never dwindled in years to follow. Shortly before his death in 1987, Fred Astaire told interviewers that Rita Hayworth was categorically his favorite dance partner. In turn, Hayworth said, "I guess the only jewels of my life were the pictures I made with Fred Astaire" (via Legacy).