What Kate Burton Had To Say About Her Stepmother Elizabeth Taylor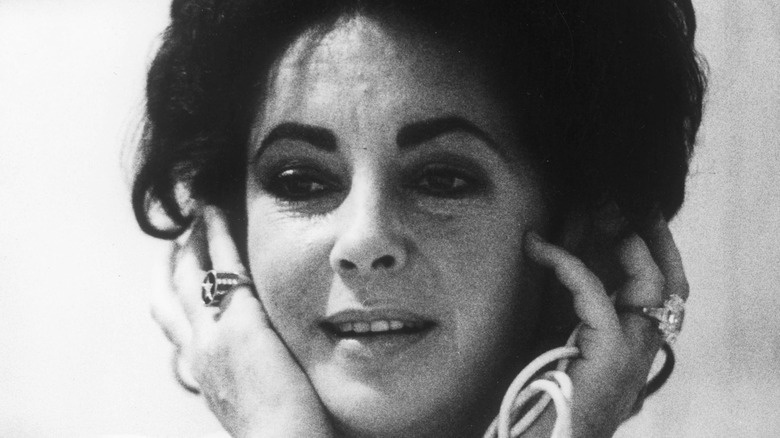 Michael Putland/Getty Images
Elizabeth Taylor remains one of Old Hollywood's most recognizable faces. With a film and theater career spanning from the 1940s until the 2000s, she left behind a legacy rivaled by only a handful of stars. The two-time Oscar winner with iconic violet eyes captured public interest in not only her acting, but in her personal life as well. Taylor infamously married a total of eight times. Some of these marriages included children of her own, as well as step-children.
Taylor's most well-known marriage was to Richard Burton, whom she married twice — and divorced twice. Biography explains that the two met on the set of "Cleopatra" in 1962. They were both married to other spouses at the time, but their chemistry together was nearly tangible. Despite their passionate fights that occurred even before "Cleopatra" finished filming, they married in 1964. Throughout the next decade, they starred in 11 films together, one of which brought Taylor her second Oscar win. They divorced in 1974, and their remarriage in 1975 lasted less than a year. 
The stars both had children from other marriages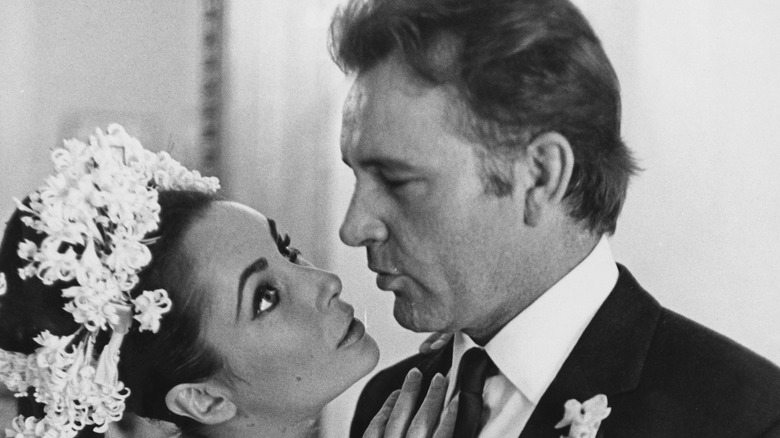 Express/Getty Images
While Elizabeth Taylor and Richard Burton were married, they finalized the adoption of Maria, a German orphan. Taylor began the adoption process while still married to her fourth husband Eddie Fisher. Burton also adopted Taylor's biological daughter Liza from her third marriage to Mike Todd, who passed away in a plane crash just one year after Liza was born. Though Taylor and Burton did not have biological children, they both had children from previous marriages. 
Other than Liza, Taylor had two sons: Michael and Christopher (via Women's World). Burton had two daughters from ex-wife Sybil Williams named Jessica and Kate. After some reported affairs, Burton's burgeoning relationship with Taylor while filming "Cleopatra" was the nail in the coffin for his divorce with Williams. Williams gained custody of Jessica and Kate in the divorce settlement.
Jessica dealt with autism and schizophrenia. Burton and Williams took care of her until she became "impossible to handle," Kate recalled years later. Jessica went into the care of a specialized home paid for by Burton who maintained a strong desire to provide for her (via The Free Library). Despite the fact that Williams had custody of Kate and Jessica, Kate did form a relationship with Taylor.
Kate Burton speaks fondly of Elizabeth Taylor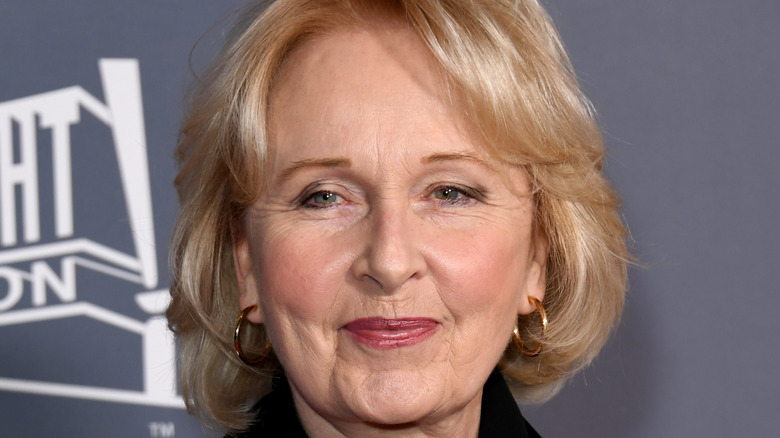 Jon Kopaloff/Getty Images
In March of 2022, Kate Burton spoke to Page Six about Elizabeth Taylor's role as her stepmother. She explained that even though Taylor had children from previous relationships (Michael, Christopher, and Liza), Taylor "welcomed me from day one." Due to this warm welcome, Burton refers to her step-siblings as "my siblings" and still has close relationships with them.
Overall, Burton described Taylor as "a joyful person" who had a "hilarious sense of humor and always just looked for joy." She is also involved in carrying on Taylor's charity work, such as the Elizabeth Taylor AIDS Foundation, referring to Taylor's AIDS involvement as "remarkable" (via Page Six).
Burton has also followed in Taylor's acting footsteps. According to IMDb, she was nominated for two Tony Awards in 2002, has starred in multiple Broadway shows, and appears in Netflix's top ten hit "Inventing Anna." When speaking of her family in general, Burton seems to have embraced upbringing. She stated that, "I'm part of this large, creative, mildly crazy, loosely connected loving family. But really, these days, who isn't?"