Unbelievable Events We Watched Happen Live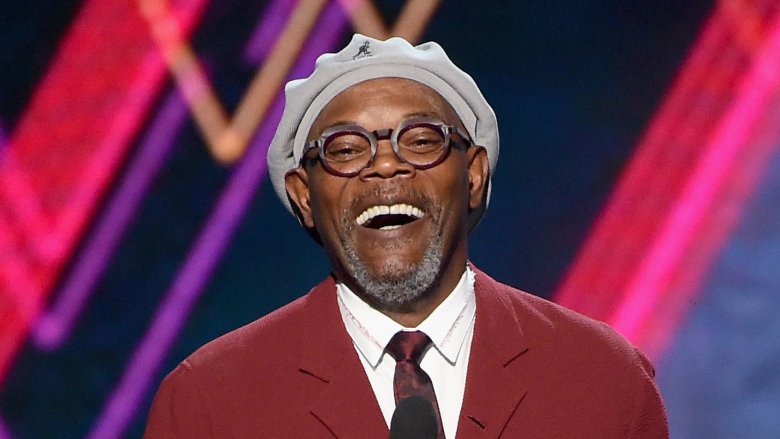 Getty Images
Ask the experts, and they'll probably tell you that we're currently living through a golden age of television. So many shows these days — from dramas to comedies to sitcoms and beyond — are of such tremendous quality and creative merit that it's nigh impossible to fail to find at least a handful of series' that are worth your time. Despite this new renaissance in the way fiction is delivered on-screen, however, sometimes the old ways really are the best. 
Live television has always been a risky game after all, in which almost anything can happen, and watching real events unfold in real time can be as dramatic, terrifying, or downright bizarre as anything a TV writer can put into a script.
Balloon Boy
On October 15, 2009, the world was captivated by the flight of a helium balloon over the plains of Colorado. According to Richard and Mayumi Heene, from Fort Collins, their 6-year-old son was aboard the craft when it was launched and subsequently escaped. The ensuing chase, as law enforcement officials and the National Guard attempted to retrieve the balloon while watched by thousands of people around the world, was about as dramatic as it gets.
Eventually, the balloon crashed near Denver. To everybody's shock, however, the boy wasn't inside. A manhunt was set in motion amid fears that he had fallen from the aircraft while in flight. And then came the real twist in the tale: the boy, when found safe in the family garage, was interviewed on CNN and accidentally revealed live on-air that the whole thing had been a hoax set up by his parents for media attention. Oops.
Max Headroom
The Max Headroom incident ranks among the creepiest things that has ever happened live on television. In November 1987, a local news station in Chicago had its scheduled programming interrupted by what appeared to be a man wearing a mask of the computer-generated '80s sci-fi TV host Max Headroom. The hacker appeared first during a sportscast on the 9 o'clock news, and then again a few hours later during an episode of Doctor Who.
"Max Headroom" rambled on for two minutes, covering topics such as WGN anchor Chuck Swirsky, Coca-Cola, and the animated show Clutch Cargo in between a series of unintelligible screams and moans. The broadcast ended with Max being spanked with a fly swatter by an unidentified woman. To this day, and despite a federal search, the culprits have never been caught.
George Bush doesn't care about black people
Kanye is pretty well known for espousing controversial views on live television. Who can forget his iconic interruption of Taylor Swift's VMA acceptance speech in 2009? Before all that, however, Yeezy let loose a similar on-air tirade that was a little more political. During a charity telethon to raise money for the victims of Hurricane Katrina, West — who appeared alongside Mike Myers — went spectacularly off-script and eschewed his given lines, instead opting to (in his words) "ad-lib a little bit."
Cue an impassioned speech from West about how African-Americans were portrayed in the media, how they had been treated in the wake of the devastation of Katrina and, most famously, an accusation that then-President George W. Bush did not care about black people. Chaos ensued at NBC, which had aired the segment, and West's remarks became a legendary turning point in one of the darkest chapters of the history of New Orleans. If nothing else, though, the whole thing is worth watching just to see the look on Mike Myers' face as it all goes down right in front of him.
Al Capone's vault
Al Capone, for the historically uninitiated, was a Chicago gangster who rose to power during Prohibition in America. Cops and robbers, moonshine, super famous, yadda yadda. Decades after Al Capone's death, a wall was discovered which was thought to lead to a subterranean chamber in the location of the gangster's old hideout at the Lexington Hotel in Chicago. TV producers, thrilled by the mystery of Capone's vault, set up a live broadcast in which Geraldo Rivera would reveal the contents of the vault to the world. Speculation ran rife — would they discover human remains? A cache of weapons? Piles and piles of cash?
Well, no. At the end of the two-hour documentary, Rivera had the wall pulled down and essentially revealed to the world that there was nothing at all to be found in Al Capone's vault. The event was mocked relentlessly for years. Good work, Geraldo.
Mandela's sign language impostor
The death of Nelson Mandela rocked the world to its core, and the funeral of the South African revolutionary was attended by the most influential and powerful leaders on the planet. It was also attended, however, by a man named Thamsanqa Jantjie. Put up on stage as a sign language interpreter for the various speakers who were delivering their speeches at the funeral, he proceeded to shock the world by making a number of incomprehensible hand gestures that meant nothing at all in any sign language.
Experts and deaf groups cottoned on straight away, and it became clear to many that Jantjie was signing gibberish even before his time in the spotlight had ended. Despite this, he managed to "interpret" for speakers such as Barack Obama and Jacob Zuma.
Sinead O'Connor's Papal protest
On October 23, 1992, Irish singer-songwriter Sinead O'Connor made an appearance on "Saturday Night Live." During her acapella performance of Bob Marley's "War," however, she altered the line "fight racial injustice" to "fight sexual abuse" and, seemingly from nowhere, revealed and then tore up a photograph of Pope John Paul II. She then implored Americans to "fight the real enemy," branding the Pope as "evil."
O'Connor made the protest with the intention of highlighting a problem that had not yet become well-known in the United States. Over 4,000 viewers phoned NBC to complain. The American public was as incensed as NBC's producers were panicked, and host Joe Pesci performed a bit in the following week's episode in which he claimed to have taped the photograph back together.
Samuel L. Jackson is not Laurence Fishburne
It's probably fair to say that this particular incident ranks among the most cringeworthy television moments of all time. During a live interview to promote the remake of RoboCop, entertainment reporter Sam Rubin confused Samuel L. Jackson with Laurence Fishburne. Jackson realized the mistake when Rubin asked him about taking part in a Super Bowl commercial that he had nothing to do with.
Despite Rubin's pleas, Jackson — perhaps understandably — went on to lambast the reporter for the duration of the interview, insisting that rich, famous black people don't all look alike, listing which adverts he had done and which Fishburne had done, and making it clear that Jackson isn't the same person as Morgan Freeman, either. Rubin apologized soon after, but the interview will never be forgotten.
Jarvis Cocker's stage invasion
Most people will identify two sides in the not-entirely-serious "battle" that took place on the Britpop scene in the '90s: Blur and Oasis. A third contender, however, became quickly apparent after a scandalous stage invasion at the BRIT awards in 1996.
During a performance of "Earth Song" by Michael Jackson, Pulp singer and frontman Jarvis Cocker wandered onstage, made a series of rude gestures toward the camera and Jackson himself, then was rushed off the stage and promptly arrested at a nearby police station. According to Cocker himself, he was dared to pull the stunt by Pulp's keyboard player, Candida Doyle. Despite the quick brush with the law, it turned out to be a worthwhile risk to take: the incident put Pulp on the map, thrust Cocker into the limelight, and became a seminal moment in Britpop history.
Ashlee Simpson's lip sync disaster
While Cocker may have made his legacy on live television, Ashlee Simpson's was pretty much destroyed. During a performance of her song "Autobiography" on Saturday Night Live, it was unceremoniously revealed that Simpson had been lip syncing when the vocal track for a different song, "Pieces Of Me," began playing instead. After feebly attempting to dance away the embarrassment, she quickly gave up and just wandered offstage instead. During the show's ending segment, Simpson attempted to pin blame for the mistake on her band, but it was too late. She was roundly mocked in the media for days afterward.
Simpson's career as a pop star and actress had been on the rise until that point, but the SNL gaffe plunged her into the depths of public oblivion.
The headbutt felt around the world
Proving that the world of sports isn't exempt from the occasional live television shocker is Zinedine Zidane's infamous assault on Marco Materazzi in the 2006 World Cup Final. During the match, France and Italy were dug in at 1-1 during extra time, and a frustrated Zidane entered into a heated argument with Materazzi. We all watched, unbelieving, as Zidane headbutted Materazzi — seemingly from nowhere — and sent the Italian defender crumpling to the ground. Zidane was promptly sent off, and Italy went on to win the match on penalties.
After the game, it was revealed that Materazzi had mocked Zidane after being provoked earlier by offering the Italian his jersey at the end of the match. The incident put an end to Zidane's status as poster boy for the French national team and permanently cemented his reputation as "the guy who headbutted that other guy in the World Cup."