Who Are Art Garfunkel's Children?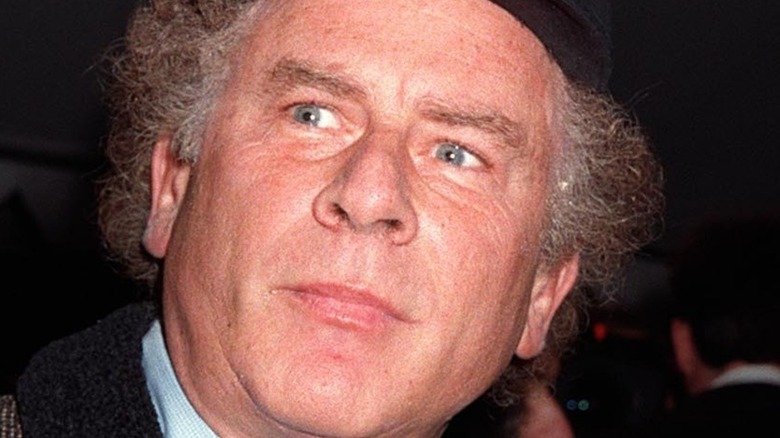 Featureflash Photo Agency/Shutterstock
As half of one of folk music's most beloved acts of all time, Simon & Garfunkel, Art Garfunkel has crafted a musical legacy that encompasses his work within and without of the prolific duo. Today, over 40 years after the release of "Bridge Over Troubled Water," the 80-year-old musician continues to tour, release music, and humbly basks in the joys of his successful ventures. "I feel somewhat different from many people in the extraordinary amount of good fortune that fell into my lap and made up my life," Garfunkel once shared. "I rehearsed a lot in my teenage years and really sought after what this country holds, good fortune for those who go after it with hard work" (per Art Garfunkel).
Throughout the course of his personal life, Art Garfunkel has been married twice and has fathered two sons with his current wife, Kim Garfunkel (formerly Kim Cermack), to whom he was married in 1988. James (Art Jr.), the couple's eldest boy, was born in 1990, and they welcomed Beau to the family in October of 2005 when Art was 64 years old. 
James is a musician and actor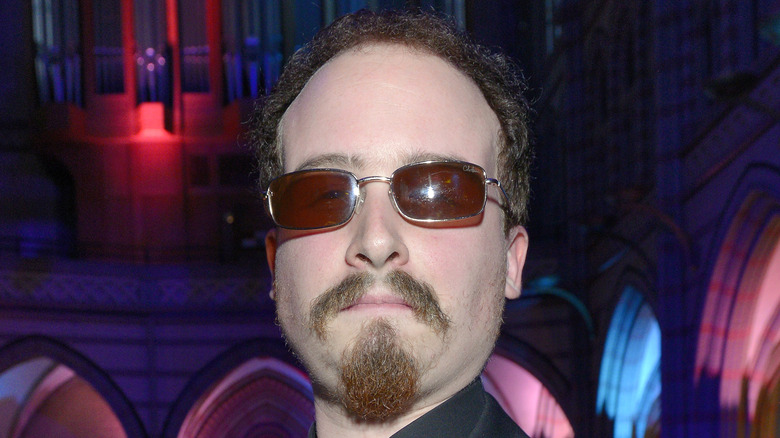 Christian Augustin/Getty Images
Born in New York City on December 15, 1990, James Garfunkel grew up as an only child until his brother Beau joined the family in 2005 when he was 15. At the age of 31, James is known primarily as an actor and has appeared in four different projects since 2001, according to IMDb. While it isn't his main focus, James's range of artistic abilities does in fact include music. 
When he was only 12 years old, James hopped on stage with his dad at the U.S. Open tennis tournament in 2002, joining him in a performance before the crowd. More recently in May of 2019, Art Garfunkel welcomed his oldest son to the stage at his concert in Napa to sing "Devoted To You" and "Let It Be Me" in remembrance of the late Phil Everly (both songs were popular hits by The Everly Brothers). In a heartwarming exhibition of harmonic grace, the father-son duo stood side-by-side before the crowd as they delivered the songs an a way that echoed the majestic synergy of Simon & Garfunkel's earliest and most monumental days. 
Beau Garfunkel was born in 2005 via surrogacy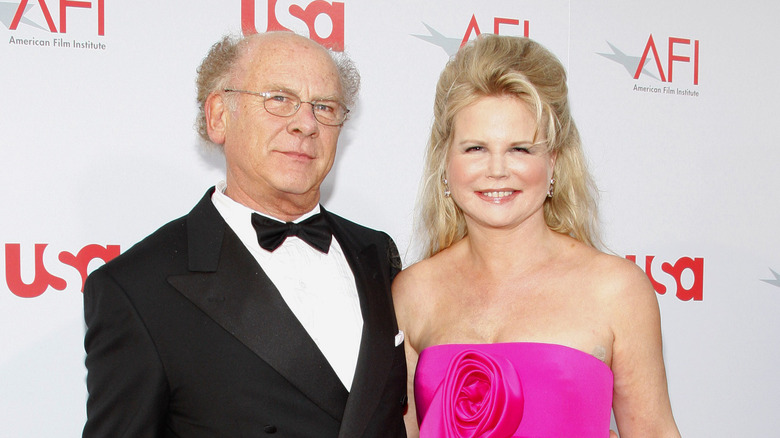 Tinseltown/Shutterstock
"It's intoxicating." Art Garfunkel told People Magazine in 2005 following the birth of his second son, Beau. "You're being pinched out of normal life. You are going to be chumped and made silly and startlingly ecstatic." Little is publicly known about Art and Kim's 16-year-old son, though the couple reportedly used a surrogate mother to deliver him. 
Despite taking on the responsibilities of fatherhood later on in life, Art Garfunkel maintains enthusiasm for his role as a dad and admittedly never felt significant stressed in that regard. He also managed to keep up his musical prospects and balanced family life with touring following the birth of Beau. "It's pretty easy when you have help," he shared in a 2006 interview with Ian Spelling (per Art Garfunkel). "I'm lucky enough to not have to run around. We have a wonderful helper who's with us, and for my wife all the biological, natural, hormonal juices take care of everything."