What Happened To Steven Stayner's Kidnapper, Kenneth Parnell?
In 1980, 14-year-old Steven Stayner showed up at a Ukiah, California police station with 5-year-old Timothy White by his side. Stayner was abducted at 7-years-old by Kenneth Parnell, and seven years later, Parnell took White from near the boy's elementary school in Ukiah. Stayner had been the victim of sustained physical and sexual abuse at the hands of Parnell all those years, so when Parnell brought White home, Stayner realized he didn't want another child to endure what he had and decided to free himself and White by going to the police. 
The Stayner story is well told by both media reports and in the 1989 made-for-TV movie, "I Know My First Name is Steven," (via IMDb), and again, in the 2022 Hulu documentary series, "Captive Audience." The Stayner family returned to the headlines when Steven's brother, Cary Stayner, was later exposed as a serial killer.  
Steven Stayner sadly died in a motorcycle accident at the age of 24 in 1989, and Cary Stayner, who was convicted of killing four women near Yosemite National Park, now lives on death row in San Quentin. What happened, though, to Stayner and White's abductor?
Kenneth Parnell had already spent time in jail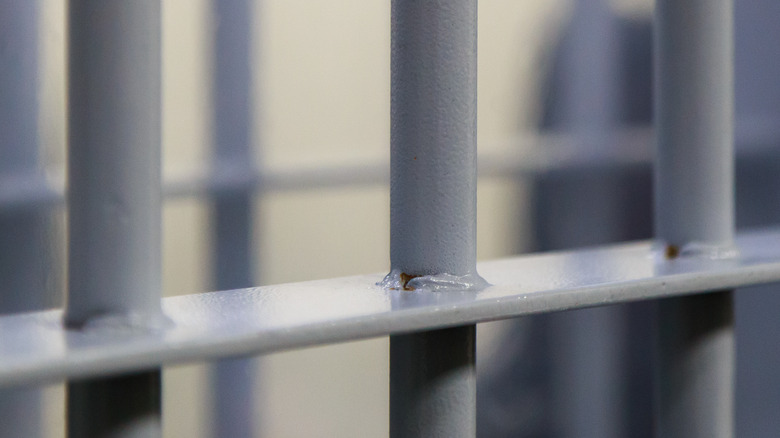 Pedal to the Stock/Shutterstock
At the time that Kenneth Parnell abducted Steven Stayner in 1972 in Merced, California, he was no stranger to law enforcement. His first encounter with the law came in 1952, when he was sentenced to three years in a California prison for the molestation of an 8-year-old boy (per SF Gate). With a history of mental health issues, Parnell had also served time for armed robbery, according to The Washington Post.
While Stayner was held captive by Parnell, he passed himself off in several instances as the young boy's father. After Stayner and White made their escape in 1980, Parnell was taken into custody, charged, and convicted of kidnapping. Parnell denied any molestation, and due to a legal loophole in California at the time, no molestation charges were brought against him, according to SF Gate. 
Parnell would serve time in prison, but he was paroled in 1985 only to offend again. This time, in 2004, when Parnell attempted to buy a 4-year-old boy in Berkeley, California. Convicted of the felony, that would be the last time that Kenneth Parnell lived life as a free man.
Parnell died behind bars
Following his 2004 conviction for conspiracy to buy a 4-year-old boy — whom Parnell chillingly claimed he hoped to teach the love and respect a son has for a father, but not to molest — he had violated California "three strikes" law and therefore was sentenced to 25 years to life in prison. Parnell's voice was recorded negotiating the deal with a woman who had made deliveries to his home, which included a deal for the boy's birth certificate, and the case was otherwise open and shut, as SF Gate notes.
Parnell also later said that he felt that buying a child was not wrong, as it was common practice in other cultures. He intended to buy both a boy and a girl since he had little luck with women, and time for him to start a family was running out. By 2008, Parnell's health began to fail, and he died of natural causes shortly thereafter at a state prison hospital at Vacaville. With Parnell's death, Alameda County deputy district attorney said (via SF Gate) "Kenneth Parnell's death brings to a close his long criminal history of violating young children."