The Hidden Talent Of Marilyn Monroe May Surprise You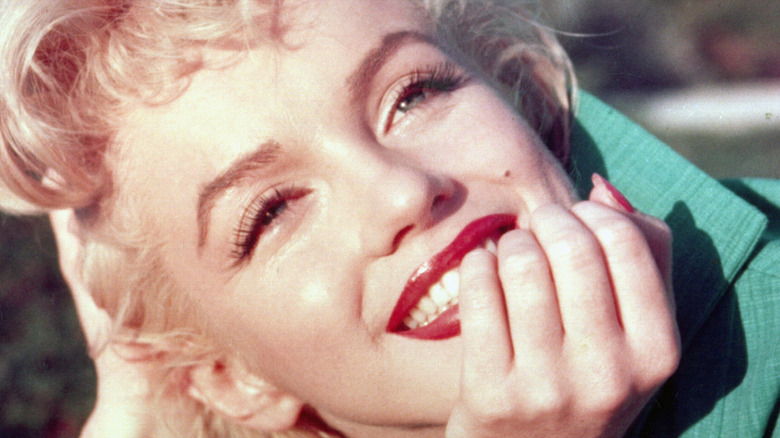 Baron/Getty Images
We human beings are complicated, beautiful, flawed, multi-faceted creatures. Marilyn Monroe defines this incredibly well; an electric talent who was at once defined by and stifled by fame. As Vanity Fair reports, she told Look Magazine photographer Lawrence Schiller the day before she died, "I never wanted to be Marilyn — it just happened. Marilyn's like a veil I wear over Norma Jeane."
Monroe is best known, of course, as one of Hollywood's greatest icons ever. Her every move, from her high-profile marriage to Joe DiMaggio (which didn't last a full year after their wedding in 1954, per Britannica) to the highs and lows of her own career, became a media sensation. What a burden to bear.
Marilyn Monroe the movie star and Norma Jeane the person, as she stated herself, were not one and the same. She had hidden talents outside of her acclaimed movie performances, and one of them was for painting and drawing.
Marilyn Monroe's artistic leanings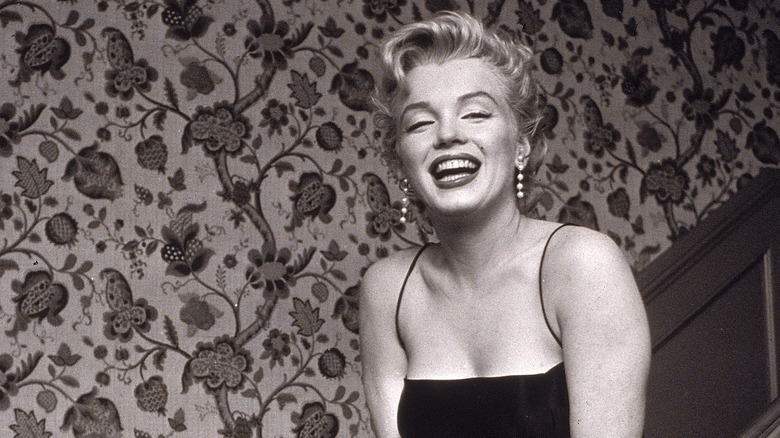 Hulton Archive/Getty Images
As Britannica reports, it was essentially through modeling for artists that Monroe found herself in an acting career. Posing for photographers put her on the map, and led to her 1948 role in "Scudda-Hoo! Scudda-Hey!" This movie proved to be one of her first high-profile steps toward a movie career. Many of her fans, however, don't know that she was something of an artist herself.
Artsy reports that Monroe began an art course in 1951. Renaissance art was one focus of this University of California course. Later that decade, she had joined Connecticut's Famous Artists School, seeking to further her artistic education again. Clearly, though she often portrayed rather vacuous characters in her movies, she was a deep, vulnerable, intellectual and thoughtful woman. These traits have come to define many artists, such as the tragically troubled Vincent Van Gogh. Monroe herself certainly acted on her inclinations and interests to create some art of her own.
AnOther reports that, in 2016, Los Angeles' Julien's Auctions arranged an auction of some very special Marilyn Monroe memorabilia. It was a real mixed bag of her personal effects, including everything from a used lipstick to financial documents, but perhaps the most interesting items were some drawings Monroe had created.
Was there no end to Marilyn Monroe's talents?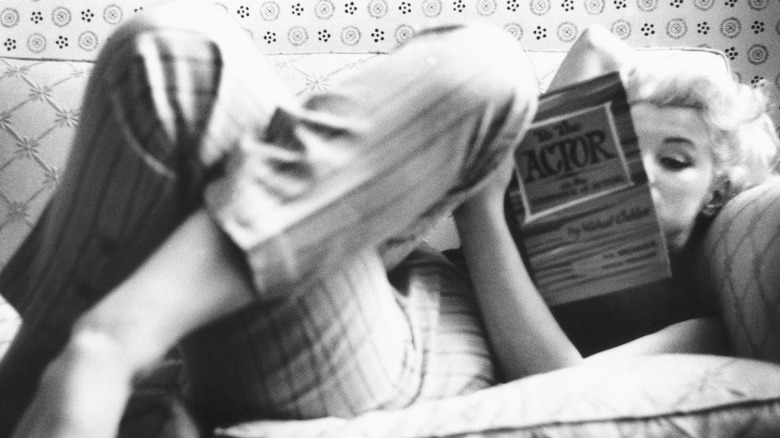 Michael Ochs Archives/Getty Images
According to The Creative Folk, the Conté crayon is a bit of an unfamiliar, more experienced artist's tool. They were reportedly the brainchild of French artist Nicolas Jacques Conté, who responded to shortages of the French Revolution period by combining scarce graphite with clay and other materials to make a new and easier-to-come-by sort of crayon.
Conté crayons, per AnOther, were used by Monroe to create the images that appeared in the auction of 2016. According to Artsy, Laura Woolley, who cataloged the items, suggested that they may have been created during the course of Monroe's pursuit of artistic education with the Famous Artists School. The pieces seem to be incomplete sketches, and include "Lover watching his love sleep," which was reportedly drawn by Monroe around 1960 and depicts a female figure lying back on a bed. Of these artistic works, Woolley stated, "It's a really common thing for people in one creative field to have an outlet in visual arts as well."
It all just goes to make Monroe's untimely death all the more tragic. She was a gifted, curious woman of boundless potential, whose career could have twisted and turned in so many more directions than it already had.