The Story Behind The Mission Impossible Theme Song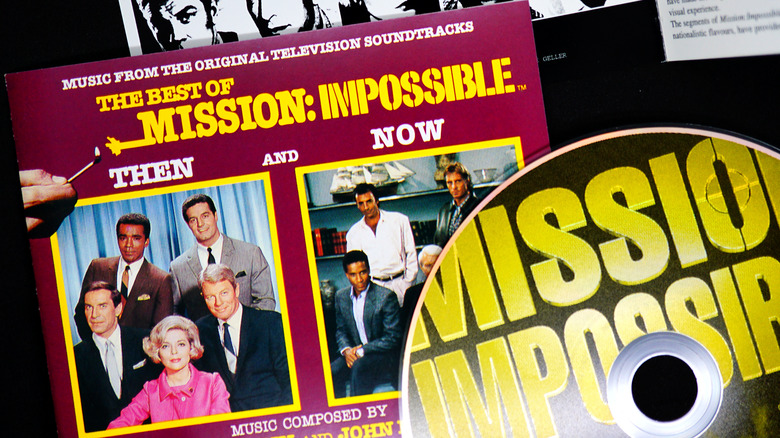 Kraft74/Shutterstock
There are few television theme songs that are as instantly recognizable and iconic as that of "Mission: Impossible." The original television show premiered in 1966 and ran until 1973, telling the stories of the secret agents of the Impossible Missions Force who travel the world choosing to accept dangerous missions in which they are pitted against dictators, war lords, criminal masterminds, assassins, and other high stakes opponents, per Roger Ebert. A late 1980s television reboot lasted a very short time, but the franchise's true rebirth came with the 1996 release of the movie adaptation of "Mission: Impossible" directed by Brian De Palma and starring Tom Cruise. 
Six films later, with at least two more planned, it's fair to say that "Mission: Impossible" has cemented a permanent place in pop culture history. The "Mission: Impossible" theme is a huge part of its brand and appeal; Peter Sobczynski, writing for the Roger Ebert website, called it "a stone cold classic" and noted that Paramount Pictures was eager to make the movie version in part because of the instantly recognizable title sequence, full of quick edits of the action about to play out as well as the familiar, exciting theme song.
Three minutes to write a classic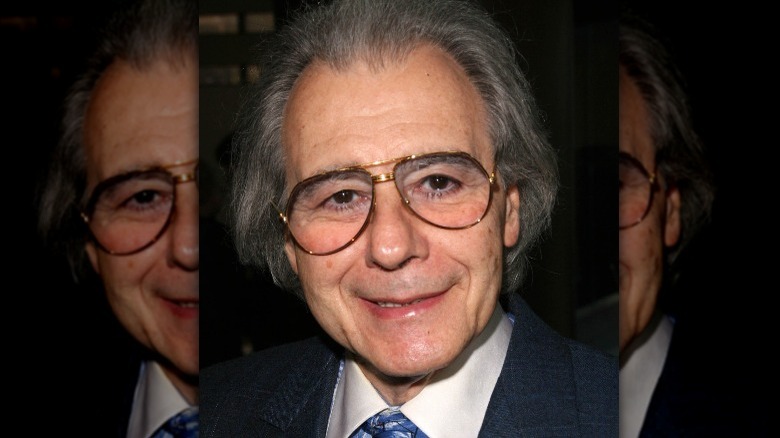 s_bukley/Shutterstock
The "Mission: Impossible" theme was written by Argentinian composer and pianist Lalo Schifrin. In a 2015 interview with the New York Post, Schifrin explained how he'd grown up in a "classical music family" with a father who was concertmaster of the Philharmonic Orchestra of Buenos Aires, but he learned about and became interested in jazz via an American merchant marine who had sneaked records forbidden by the Argentinian government into the country. Schifrin went on to study at the Paris Conservatory and returned to Argentina to start his own jazz group. 
In 1960, he was hired for the New York-based quintet of Dizzy Gillespie and just three years later, series producer Bruce Geller oversaw the making of the "Mission: Impossible" pilot episode and hired Schifrin to write the theme. Per Schifrin, Geller told him, "I want you to write something exciting, something that when people are in the living room and go into the kitchen to have a soft drink, and they hear it, they will know what it is. I want it to be identifiable, recognizable and a signature." Amazingly, the song reportedly took Schifrin just three minutes to write. The composer was casual and modest about how fast the tune came together, explaining, "When you write a letter, you don't have to think what grammar or what syntaxes you're going to use, you just write a letter. And that's the way it came." 
Was the Mission: Impossible theme written for aliens?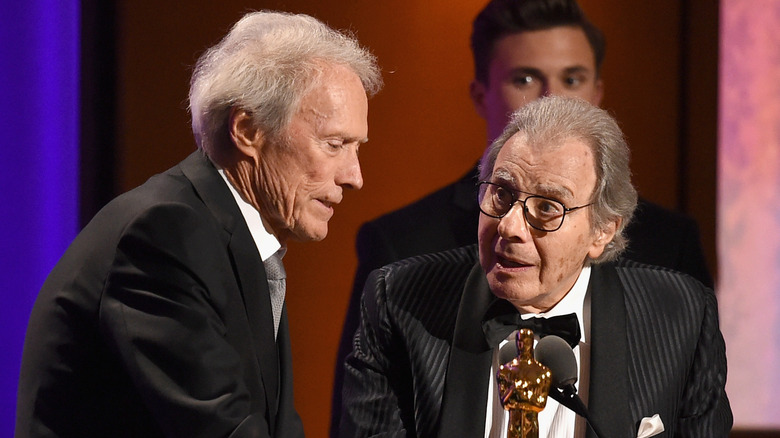 Kevin Winter/Getty Images
In a 2016 interview with the Television Academy Foundation, available on YouTube, Schifrin noted that he hadn't even seen a script when he was asked to write the theme. "I didn't have a clue what it was about, but I realized there was a lot of suspense." The "Mission: Impossible" theme song is written in an unusual 5/4 time signature, which some have interpreted as an homage to South American music. In a 2014 interview with the Film Music Foundation, available on YouTube, Lalo Schifrin debunked this theory, proclaiming, "In South America, I don't know any music in 5/4." In the 2015 interview with the New York Post, he shared that he'd joked at a press conference in Vienna about his use of 5/4 time, saying, "The people in outer space have five legs and couldn't dance to our music, so I wrote this for them."
In addition to the "Mission: Impossible" theme, Schifrin went on to score several movies, including "Bullitt," "Cool Hand Luke," and "Dirty Harry," as well as more television shows, including "Mannix" and "Starsky and Hutch." He's been nominated for six Academy Awards, was awarded an Honorary Oscar in 2018 (presented by Clint Eastwood, and also posted on YouTube), and won a Grammy for the "Mission: Impossible" theme. He told the New York Post that the popularity of the theme song changed his career: "I'm really lucky and really glad and I thank God and everybody who helped me ... very few television shows extended their life to motion pictures."