What Happened To Jeff Buckley's Unreleased Music After He Died?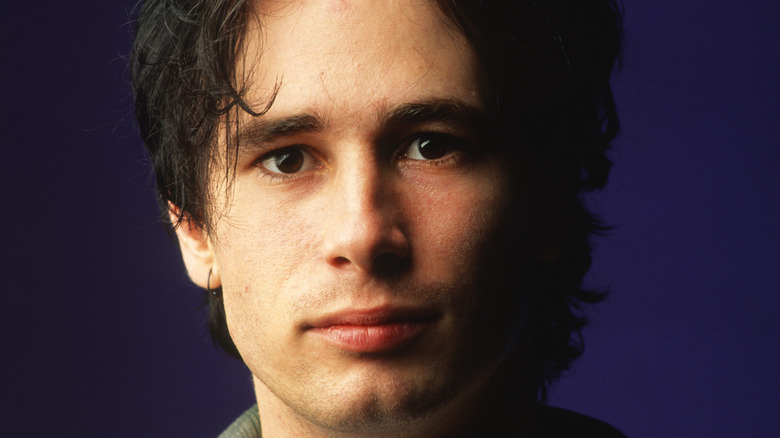 Gie Knaeps/Getty Images
The energy that possesses a room whenever the late Jeff Buckley's music comes on is peculiar. There's a sort of enchanting, majestic radiance in its melody that cradles the listener like a velvet hand. Prior to his death in 1997, Buckley harvested a devout fanbase and a reputation as one of the most distinct musical poets of his time. Tragically, the singer was found dead in the Mississippi River six days after a treacherous swell carried him off into the current while he was swimming late at night. He had drowned at the age of 30 (per Biography). 
"I don't really need to be remembered. I hope the music's remembered." Buckley once said (via Far Out Magazine). He only saw one studio record come to life before he died ("Grace" in 1994), and those released posthumously didn't reach record shelves without a major scruple between his mother and the higher-ups at Sony who were fighting for control over his estate, as The Guardian reports.
Sony vs. Mary Guibert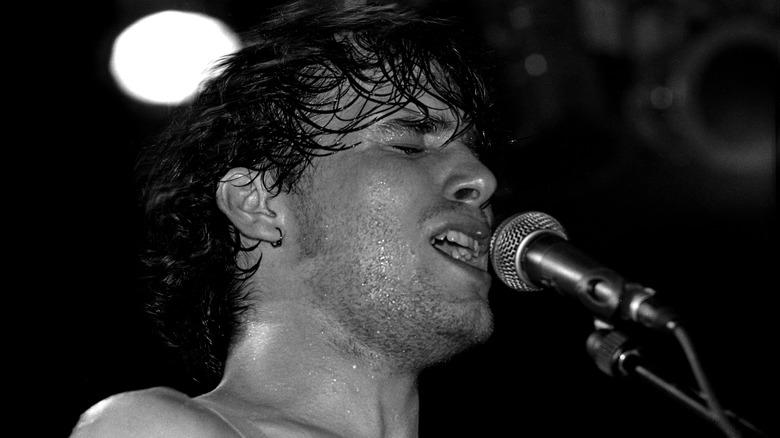 Martyn Goodacre/Getty Images
Mary Guibert, Jeff Buckley's mother, was the primary recipient of his estate — which included the rights to his music — following his untimely death. When she found out that representatives at Sony were moving ahead with his album "My Sweetheart the Drunk" (ultimately changing the title to "Sketches of My Sweetheart the Drunk") without consultation from Guibert or those band members that survived him, fury struck. "I went home and then I started to get calls from the band members saying, 'Why are you going ahead with the album? Jeff never wanted those things! He wanted the [Tom] Verlaine tapes burned and blah, blah, blah.' And I'm going, 'Whoa, wait, nobody's doing anything!'" She recalled (per The Guardian). 
Guibert closed in on Sony with her lawyer Conrad Rippy in an effort to combat hasty production of the Tom Verlaine recordings (the raw tracks that were set to become Buckley's second studio album). At that point, Steve Berkowitz and Andy Wallace of Sony had development of "Sketches" well underway with significant renditions to the tracks that were, according those closest to Buckley, totally antithesis to what he would have wanted. 
Sketches of My Sweetheart the drunk finds a resolution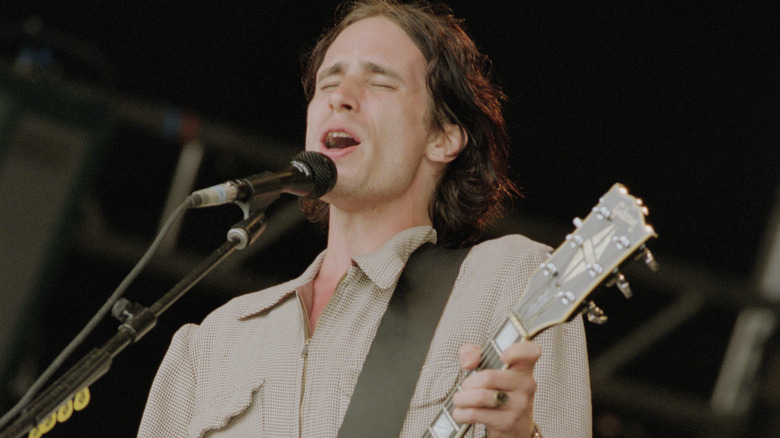 Photo by Brian Rasic/Getty Images
On her disagreement with Sony, Mary Guibert recounted, "I said, 'No! Listen! I know what you want to do. This is what you would do with his remains — put him in an Armani suit and some shiny shoes and comb his hair and put lipstick on him or something. That's not who he is. These are his true remains — just as they are." 
Steve Berkowitz, who had initially signed Jeff Buckley, was spearheading the project without reservation, but the grapple ended when he was replaced with Don DeVito. Complete autonomy over Buckley's music and release plans were granted to DeVito, with Mary Guibert by his side as a direct consultant, according to The Guardian. 
"Sketches of My Sweetheart the Drunk" ultimately made it to record shelves the year following his death. Since 1997, 17 different albums, singles, and live recordings have been released as part of the Jeff Buckley legacy (via Discogs).