What Was The Last Album Janis Joplin Recorded Before She Died?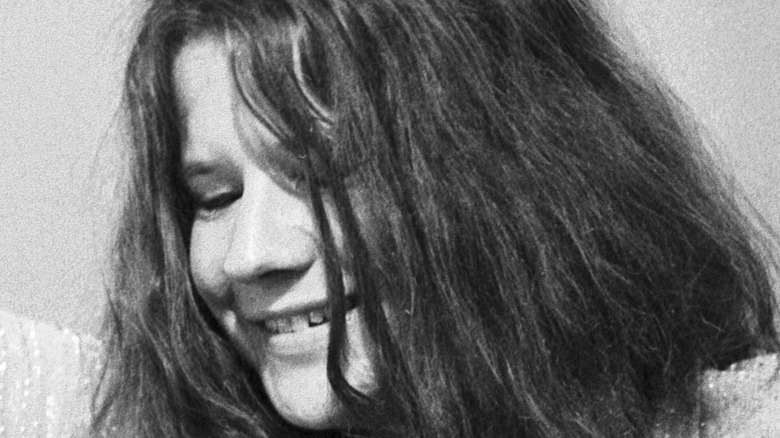 John Byrne Cooke Estate/Getty Images
With a one-of-a-kind voice and the confidence of a star, Janis Joplin trailblazed rock music for women in the 1960s. Her style and songs epitomized the decade and have stood the test of time. She also performed at Woodstock in 1969 at around 2:30 in the morning with a setlist that included "Piece of My Heart" — possibly her most well-known song – and a pair of velvet tie-dyed pants that any modern-day Coachella attendee could wear without looking out of place.
After enduring bullying as a child in Texas, Joplin found other fans of blues music and soon made her way to San Francisco in 1963. Where else would an aspiring musician of the hippie era end up? Bringing her love for the blues, it was in San Francisco that she began to make a name for herself in music. Unfortunately, she brought her affinity for drugs along with her as well. After returning home in an attempt to sober up, she came back to San Francisco and became the lead singer for Big Brother and the Holding Company (via Bethelwoods Center).
'Pearl' is considered to be Janis Joplin's best album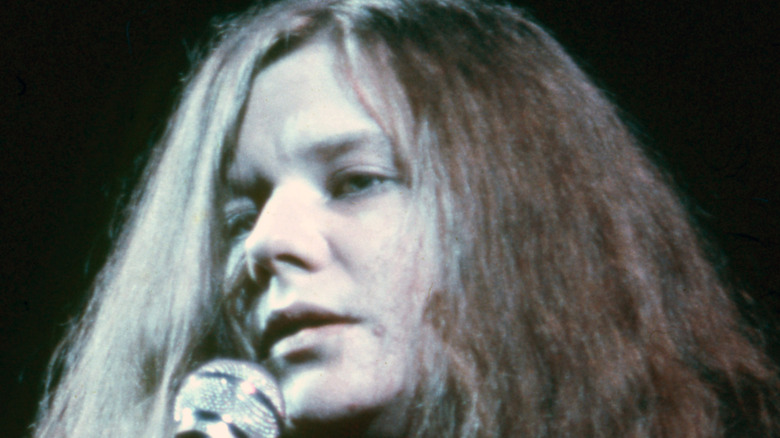 Icon And Image/Getty Images
Janis Joplin released the album "Cheap Thrills" with Big Brother and the Holding Company in 1968, which included "Piece of My Heart" and blended rock, blues, and psychadelia. Fans had been eagerly awaiting a studio album from the band after their performance at the Monterey Pop Festival in 1967. It quickly rose to the top of the charts. William Ruhlmann of All Music called it "a showcase for one of rock's most distinctive singers." However, another album of Joplin's discography is ranked as her best.
"Pearl" was released in 1971. Instead of Big Brother and the Holding Company, Joplin played with the Full Tilt Boogie Band for "Pearl." The album included a rendition of "Me and Bobby McGee," which was Joplin's only No. 1 hit. Upon the album's 50th anniversary in 2021 year, the Houston Chronicle described "Pearl" as an album with themes of both struggle and empowerment with echoes back to her Texas roots. 
'Pearl' was released three months after Janis Joplin died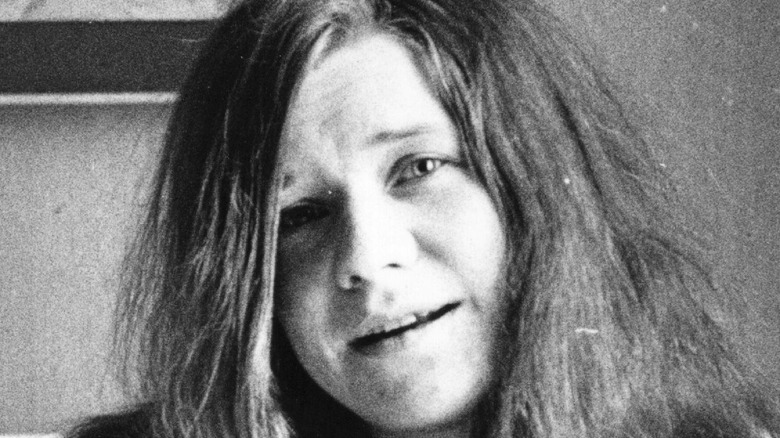 Evening Standard/Getty Images
The songs from "Pearl" are all revered to this day, and multiple publications like Ranker and Ultimate Classic Rock consider it to be her best body of work. Ja is Joplin passed away due to a heroine overdose, however, on October 4th, 1970. "Pearl" was released just three months later. It was the last album that she recorded before she died. Since she had not finished recording the entirety of the album, the song "Buried Alive in the Blues" does not feature any vocals from Joplin.
Joplin is part of the 27 Club, which is a group of celebrities who coincidentally passed away at the age of 27. Others on this list include fellow 1960s icons Jimi Hendrix and Jim Morrison. Perhaps that makes Joplin all the more remarkable, as she was able to become a household name and offer the world an incredibly recognizable voice in such an unfortunately short amount of time. If "Pearl" is so widely thought to be her best work, who knows what kind of groundbreaking music she would have made later on in her career?