The '80s TV Show You Forgot Starred Alanis Morissette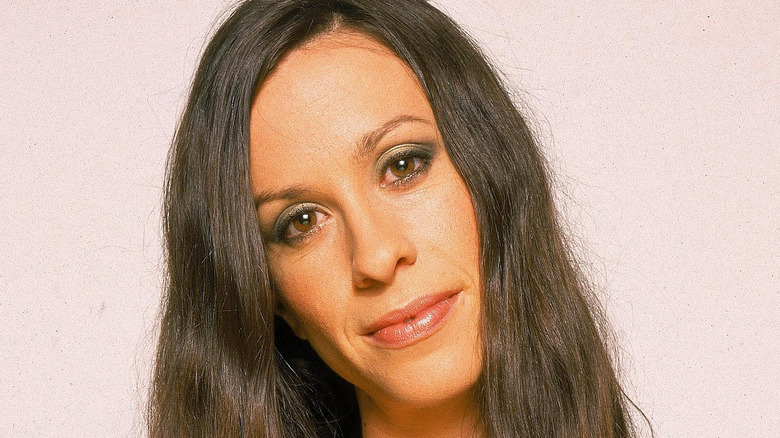 Tim Roney/Getty Images
It's been a career path that has worked for decades in the entertainment industry: get started on children's TV and then make it big as an adult. It worked for Justin Timberlake (The Mickey Mouse Club), it worked for Miley Cyrus (Hannah Montana), and it worked for Selena Gomez (Barney), among countless others.
Another entertainer to get her start in children's TV is Alanis Morissette. Her star has dimmed somewhat over the decades, but in the early 1990s, she was one of the biggest things in music. Her gritty and soul-baring lyrics about hopelessness, and her no-holds-barred and unflinching take on her own sexuality, were emblematic of the grunge and post-grunge sound of that time period, as Gen-Xers such as she and others were coming into their own musically.
Not a bad accomplishment for a young woman who had been slugging it out in Canadian TV and music for a decade by that point, trying to make it big. And indeed, one of her earlier credits was on "You Can't Do That On Television," the Canadian children's sketch-comedy show that helped put Nickelodeon on the map.
'YCDTOTV' helped make Nickelodeon what it is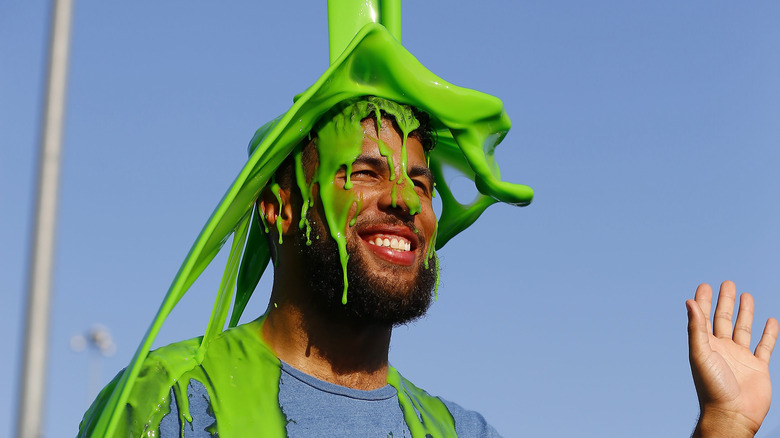 Grindstone Media Group/Shutterstock
To this day, the Nickelodeon network uses green slime as a visual reference to itself and its programming; even four decades after its debut, green slime is a metaphor for the cable network, visible in, for example, its theme park presence. That the network continues to lean into green slime as an identifier is really something of an anachronism, since the show that produced it hasn't been aired for almost three decades now.
The green slime originated on Nickelodeon's hit show, "You Can't Do That On Television," according to TV Tropes, and would be dumped from above on one of the show's actors whenever they uttered the phrase "I don't know." Alternately, if a cast member said the word "water," that meant they were going to get a bucket of water poured on their heads. 
YCDTOTV and its attendant green slime were a part of Nickelodeon's brand up until the show ceased production in 1990 (though it continued to air in reruns until 1994), and remains so even though its source material is long gone. Alanis Morissette was on the show as a 12-year-old, although she only appeared in a few episodes, and she started getting big right about the time Nickelodeon stopped airing the show.
Morissette had little real impact on YCDTOTV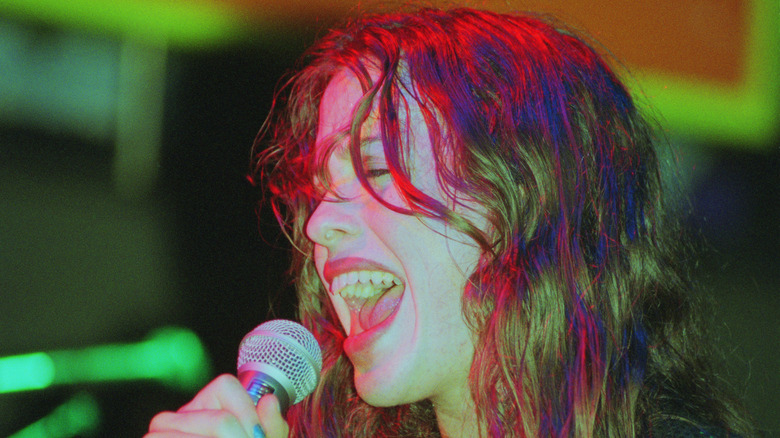 Brian Rasic/Getty Images
Alanis Morissette, a feather-haired tween in 1986, appeared on five episodes of "You Can't Do That On Television," according to her IMDb resume. That Morissette's association with a children's TV show was and is brief and forgettable is probably for the best; her brand has been about expressing anger and other difficult emotions, to say nothing of her sexual victimization as a teenager (which she has sung about as well), and her brief stint on a children's show is kind of incongruous with that brand. 
Further still, as On The A Side notes, it was on the YCDTOTV set that Morissette met Dave Coulier, who is 15 years her senior and with whom she would later carry on a sexual relationship, which she would then go on to sing about in "You Oughta Know."
What is notable, however, is that Nickelodeon stopped airing reruns of YCDTOTV right around the time Morissette started getting big. Whether or not that's coincidental or was helped along by Morissette's management is not clear.