Why Frank Zappa Was Banned From SNL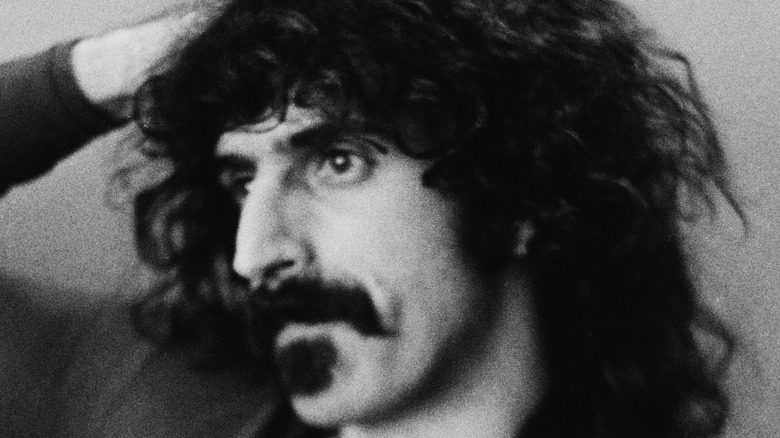 Michael Putland/Getty Images
Musician and self-proclaimed "freak" Frank Zappa is known for his innovative guitar skills, political activism, and extensive discography that inspired other big names of the 1960s and '70s such as The Beatles. He released 60 albums over the course of his music career, which spanned from the 1960s to the 1990s. His music aimed to raise eyebrows and disrupt American culture. Part of this disruption was his attempts to fight the Parents Music Resource Center (PMRC) which wanted to prevent music with expletives and adult themes from reaching children by adding warning labels. Zappa even attended a hearing regarding music censorship and the PMRC in 1985. He stated that the PMRC's plan "infringes the civil liberties of people who are not children" (via Far Out).
When Zappa hosted Saturday Night Live in 1978, he was not an outlier when compared to other not-so-serious types who had hosted or performed before him. At the time, this list included the likes of Richard Pryor and Joe Cocker. 
Lorne Michaels spoke on SNL's censorship battles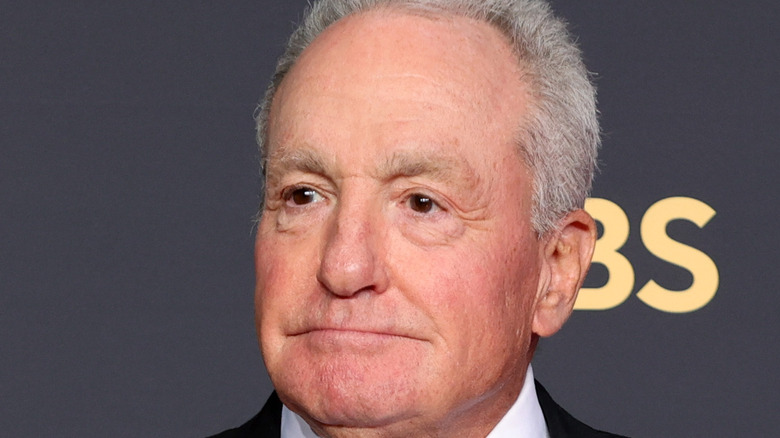 Rich Fury/Getty Images
Saturday Night Live has long been notorious for pushing the boundaries of what can and cannot be said (or done) on television. SNL first catapulted a ragtag group of castmates into household names in 1975. Cast members like Chevy Chase, John Belushi, Gilda Radner, and Jane Curtin performed in comedy skits riddled with suggestive themes and rude language. The catchphrase "Jane, you ignorant slut" comes to mind. Notoriously explicit comedian George Carlin even hosted the show's very first episode. But not everything SNL hoped to air received the green light from NBC.
In 1987, the Washington Post reported that NBC kept a watchful eye on the show's creator Lorne Michaels. He explained that NBC cracked down on what they allowed to air as the network became more concerned about access to advertising opportunities. Therefore, they began limiting the controversial content from SNL.
Frank Zappa's controversial views on censorship and anti-establishment attitudes make him seem like the perfect host for a show like Saturday Night Live. The show has had its own controversial moments over its nearly five decades of production. Satire was a cornerstone of both Zappa's music and Saturday Night Live's skits.
Frank Zappa gave a lackluster performance as SNL's host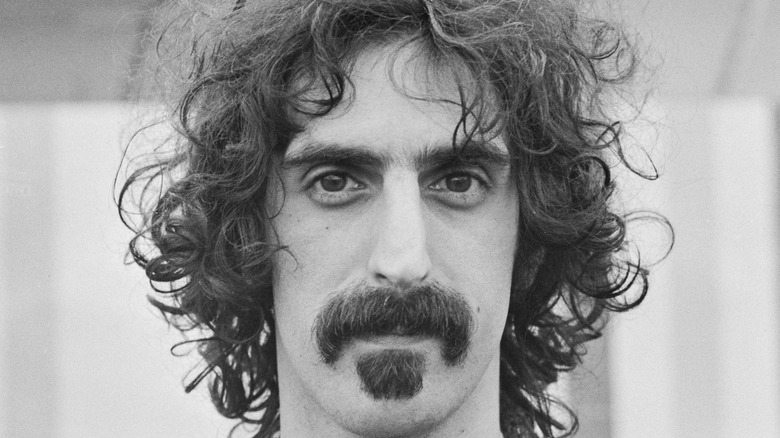 Evening Standard/Getty Images
Frank Zappa was Saturday Night Live's host and musical guest on October 21, 1978. According to Ranker, Zappa just did not mesh well with the cast and crew in the days leading up the show's live broadcast. He then admitted to reading from cue cards while on air. Apparently the cast hardly interacted with him by the end of the episode.
Turns out, Zappa was not comfortable in front of television cameras, regardless of the occasion. As one can gather from his disregard for how he is perceived by the general public, he did not enjoy the rules that came along with appearing on the show. He kept the same disregard for the public's perception of him while hosting SNL. His episode came across as insincere. The cast and crew could feel it. SNL banned Zappa from appearing on the show again, stating that he did a "disastrous job of hosting the show" (via Far Out). 
Zappa is just one of many celebrities banned by SNL. Ultimate Classic Rock lists out other celebrities not asked back to SNL, including Elvis Costello, Rage Against the Machine, and Martin Lawrence.