The Unexpected Reason Gary Busey Refused To Shoot A Scene Set In Heaven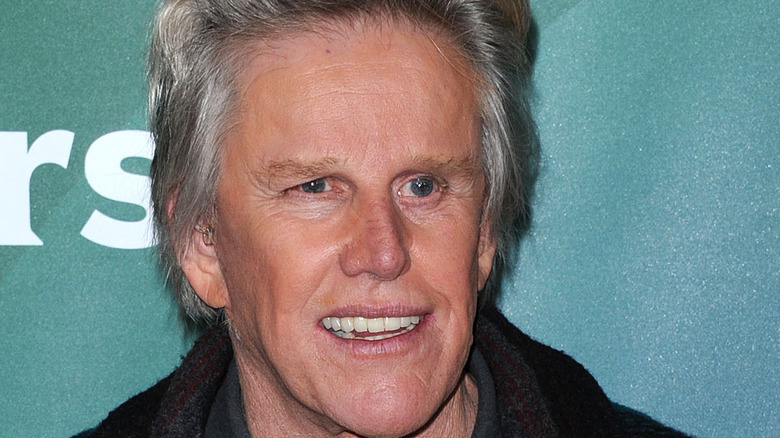 DFree/Shutterstock
A near-death experience is said to be enlightening beyond anything else. Those who have crossed the threshold into worlds beyond ours only to return in one piece recount stories of seeing loved ones, blinding white lights, stairways into the clouds, and reconfigurations of one's most cherished memories happening in real time (via Join Cake). According to Gary Busey, there's all of that and then some. 
In 1988, the actor was in a debilitating motorcycle accident that nearly killed him. While barreling down the road on the back of his Harley-Davidson, Busey made a sharp turn in an attempt to avoid a bus and was flung over his handlebars, hitting the pavement head first without a helmet on. "I went off the bike without a helmet, hit my head into a [curb], split my skull, passed away after brain surgery and went to the other side – the spiritual realm where I got information," Busey told The Guardian in 2020. "I was surrounded by angels. Balls of light floating all around me. And I felt trust, love, protection and happiness like you cannot feel on earth. It's the feeling the angels live in." 
Following the accident, the actor sported a new outlook on life that changed him forever. For better or worse, he applies some of the standards he carried over from the ivory kingdom to our own dimension, and when he was scripted to appear in a setting designed as heaven for a movie, those standards weren't exactly reached (per Uproxx).
Gary Busey refused to do a scene in Heaven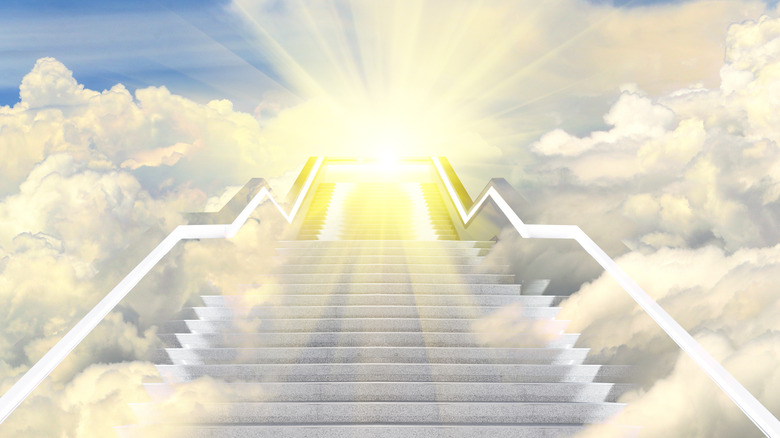 Jade ThaiCatwalk/Shutterstock
The year was 2003 and the movie was "Quigley" — a film that tells the story of a man who dies and comes back to life as a dog to wrap up some unfinished business. 15 years after his motorcycle accident, Gary Busey was still making movies and taking the world head on, this time with a little more cranial protection. When the actor walked on set to film the sequence in heaven, he exclaimed in protest to everyone around. "He showed up on a set made to look like heaven, and he looked around and said, 'I can't play this scene,'" co-star Curtis Armstrong shared years later (via Uproxx)."They were three days behind at this point. But Busey said, 'It's nothing like this. I've been to heaven and it doesn't look like this. That sofa's all wrong. That mirror is ridiculous. They don't even have mirrors!'" 
According to Busey, the real heaven's interior decorator would have had a few things to say about the synthetic version that "Quigley's" set designers had crafted. He allegedly spent hours arguing with the director and production team about the various adornments that he felt had no place in even a counterfeit heaven. Eventually, things actually got physical.
Trouble in Paradise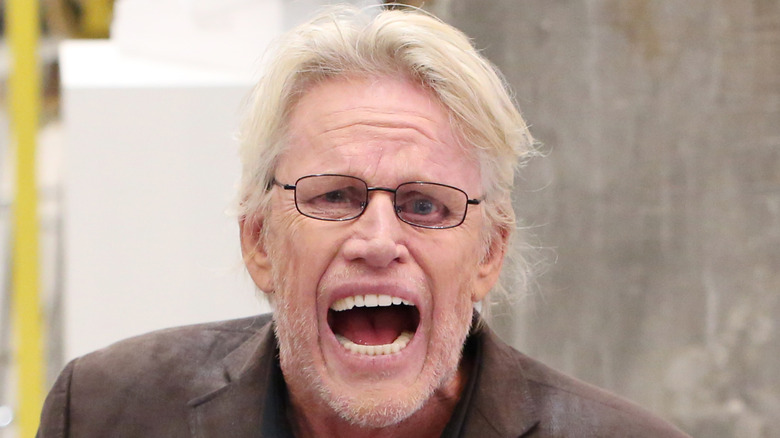 Walter Mcbride/Getty Images
Apparently, Gary Busey wasn't the only ethereal patron on set that had died and come back to life. One of the other cast members stepped forward and did his best to put an end to the outburst, though it didn't go so well. "But then on top of it, one of the guys playing an angel had also died and come back," Curtis Armstrong explained. "And this guy got into an argument with Busey about the way heaven looked! The two of them wound up coming to blows and they had to send everybody home." Despite their alleged close encounters with God's realm, neither was too willing to turn the other cheek (via Uproxx). 
If you're at all familiar with Gary Busey, this anecdote should come as no shock. The actor is infamously eccentric, something many attribute to his accident all those years ago (though nobody can say for sure). At any rate, God has Gary Busey on his side, so if you're looking to build an ivory kingdom the likes of which will make the angels above blush, you know who to consult first.