Who Is The Man Behind Gretta Vedler's Tragic Murder?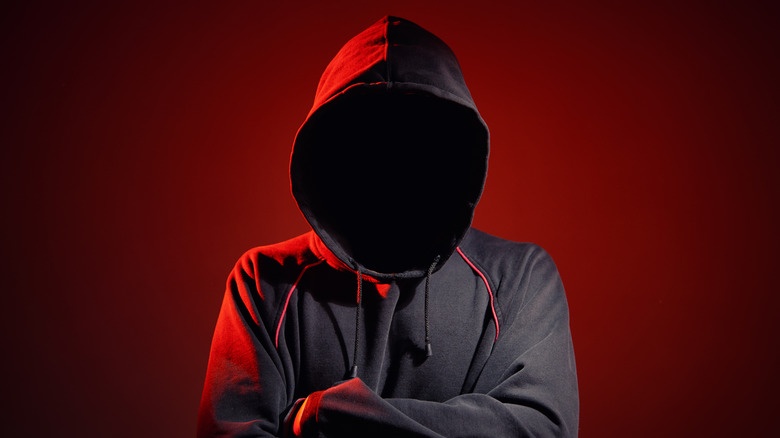 Lazy_Bear/Shutterstock
According to The Daily Beast, Gretta Vedler was a 23-year-old Russian model who was known for being outspoken against Russian president Vladimir Putin. The New York Post writes that she began to sound off on the leader on social media in January 2021. Vedler was distressed over recent protests and what she saw as power-hungry moves from Putin. The Human Rights Watch reports that thousands of Russian citizens were arrested in late January 2021 after protesting corruption and the imprisonment of Alexei Navalny, an activist known for being one of Putin's biggest critics.
Per The Mirror, Vedler called Putin a "psychopath." Additionally, she went on to say that she was not surprised by Putin's path to tyranny, given that she believed he was bullied in his childhood. Ultimately, she maintained that this led him to become oppressive and authoritarian. Vedler went on to say (per The Mirror), "For psychopaths, it is important to constantly experience a sense of fullness and sharpness of life, so they love risk, intense experiences, intense communication, intense activity ⁠— an intense and dynamic life." Not long after she posted this message, Vedler disappeared.
Friends believed Vladimir Putin ordered Vedler's death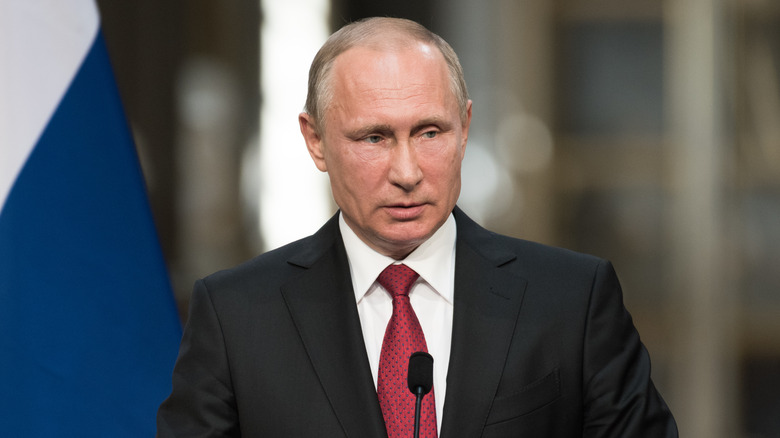 Frederic Legrand - COMEO/Shutterstock
The Mirror writes that Gretta Vedler also stated that perhaps Vladimir Putin did want to better Russia and its people but simply did not have the ability to do good. Per The Daily Beast, the post was later taken down by Russian censors, and Vedler stopped replying to her friend's messages. Interestingly, she continued to post photos on social media. Friends, however, knew that something was amiss and quickly grew concerned. Many concluded that she had been jailed or even killed for her very public dissidence against President Putin.
Unfortunately, this was not a brazen thought. Rolling Stone reports that this is the norm in Russia; those who speak up against Putin's regime are unjustifiably punished or worse. Her friend, Ukrainian blogger Evgeniy Foster, even accused Putin of killing Vedler on his Instagram account. According to The Independent, Foster later asked a friend in Moscow to file a missing person's report. Over a year after her disappearance, Gretta Vedler's remains were found by Russian authorities in the trunk of an abandoned car (via The Daily Star). They quickly uncovered that Vedler's demise was at the hands of someone she knew well.
Gretta Vedler was murdered by an ex-boyfriend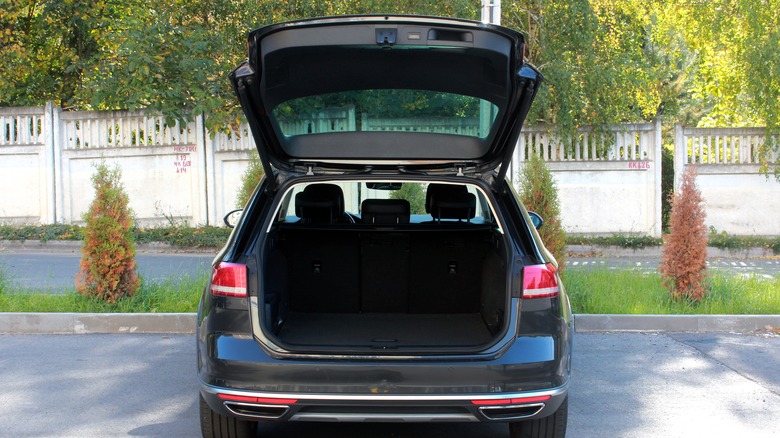 Best Auto Photo/Shutterstock
In March 2022, The Mirror reports that 23-year-old Dmitry Korovin confessed to Russian authorities that he had killed Gretta Vedler. Korovin is reported to be Vedler's ex-boyfriend. Although details of their relationship are unknown, The Daily Beast writes that Vedler told friends that Korovin was "abusive" and resentful. He has also been described as envious. According to Yahoo, Korovin did not murder Vedler over her political views — a financial disagreement led him to strangle the young model in February 2021. After murdering Vedler, he spent three days holed up in a hotel room with her corpse. He then stuffed her body in a suitcase and drove 300 miles to the Lipetsk region. Once there, he placed her remains in the trunk of an abandoned Chevrolet vehicle (per the Daily Star). They remained there inside the suitcase for over a year after her death. 
The Independent explains that Korovin gained access to Vedler's social media accounts and continued to post photos and messages. This was an attempt to persuade friends and family that she was indeed still alive. Russia's Investigate Committee has released a video of Korovin making a full confession as well as describing how he killed Vedler. As of April 2022, Korovin's fate regarding the murder is unknown.