How Art Garfunkel Almost Lost His Voice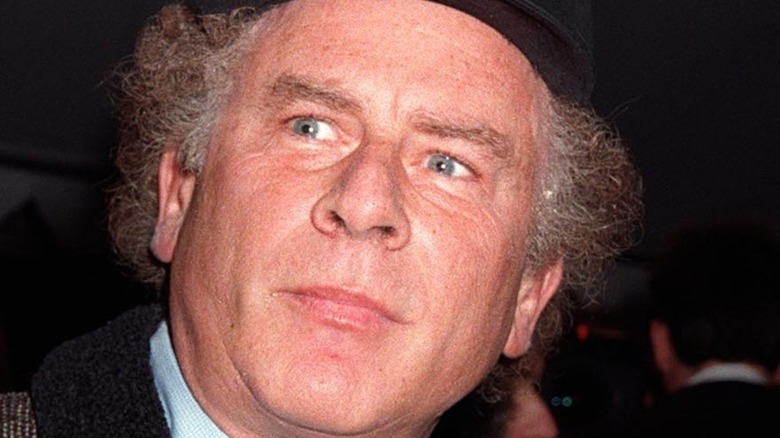 Featureflash Photo Agency/Shutterstock
Art Garfunkel has had a long and storied career in the music business. According to his official website, he was just four years old when he began experimenting with a wire recorder, and it was the ability to record his early efforts for prosperity that set him on the musical path that would shape his life.
By the age of 11, his official website goes on, he had teamed up with Paul Simon. They were school friends from Queens, and these school performances soon evolved into something very big indeed. Early in 1966, the pair released the sensation that was "The Sound of Silence," per Britannica, and so the dynamic and iconic duo of Simon & Garfunkel became a household name.
It certainly hasn't been smooth sailing, though. In 1970, per Far Out Magazine, they released "Bridge Over Troubled Water," splitting quite abruptly soon afterwards. Their separate careers and occasional reunions have been successful since then, but Garfunkel was lucky not to entirely lose his voice along the way.
The sweetest sound, almost silenced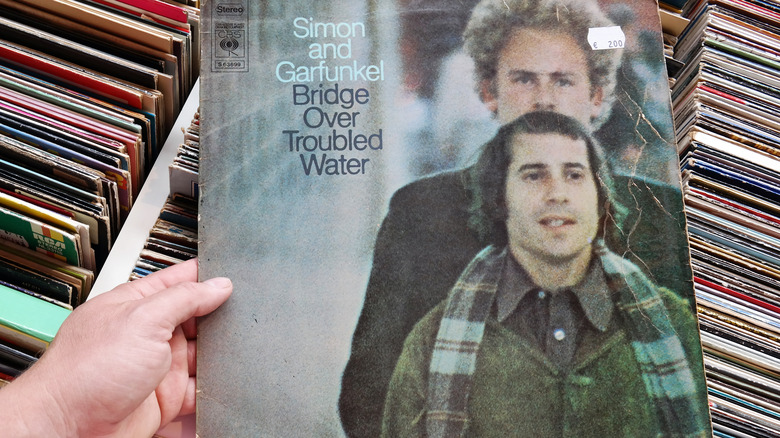 defotoberg/Shutterstock
Garfunkel is one of those singers whose voice is evocative, touching, and poignant. Of his 2007 album "Some Enchanted Evening," he stated (per his official website), "It's a great time for moderation, for thoughtfulness, for dialogue, for the great Exhale, for humor. A great time for a sweet sound, a visceral, charming, prayerful sound." If anything can accomplish all this, it's the dulcet tones of Art Garfunkel.
However, as Garfunkel discovered, the voice is a crucial instrument. Like any other, it's fragile and vulnerable. According to Rolling Stone, he came close to losing his own in 2010, after developing vocal paresis reportedly as a consequence of his smoking.
He explained to the outlet at the time, "Two weeks ago my doctor put a camera down my nose into my throat." The doctor noted that Garfunkel would sing again and that the damage wouldn't be lasting, but warned him, " you ... have to have patience. You just irritated it with the heat of smoking until two and a half months ago."
It was surely a devastating blow for the man dubbed "The Voice" (a nickname shared by the equally remarkable Whitney Houston), and could have ended his career. As it was, though, he took the time he needed, and his efforts paid dividends.
After a good rest, Garfunkel was able to perform again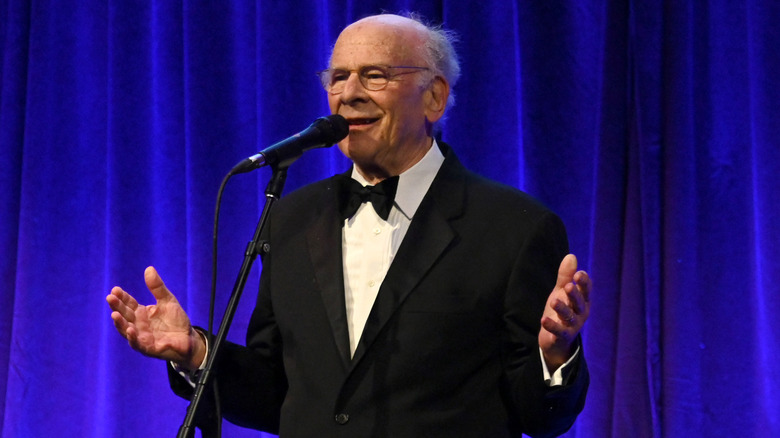 L. Busacca/Getty Images
That year, NME states, he was scheduled to embark on a tour with Simon, but this diagnosis put those plans on hold. According to Healthline, paresis is characterized by damage to the nerves, leaving them unable to respond in their usual capacity. Vocal paresis in particular has symptoms that can include a harsh, wheezy voice and difficulty speaking.
Fortunately, Garfunkel wisely took his doctor's advice and allowed his precious instrument to rest. As a result, he would indeed sing again. As Rolling Stone reported in 2014, he arranged his first series of theater performances since the diagnosis that year, demonstrating that there was much to come from him yet.
When it comes to his voice and performances, he has always had very high standards for himself. In a 2017 interview, Rita Braver asked him why he doesn't have a Queens accent (via CBS Sunday Morning on YouTube). "Ever since I was a kid, I started working on my 'Rs,' to get them clear and clean," he enunciated in response. "... I think I strove to move beyond my neighborhood and what I thought was speech that was uninspired."