The Boston Marathon Bombers' Connection To A Triple Homicide Cold Case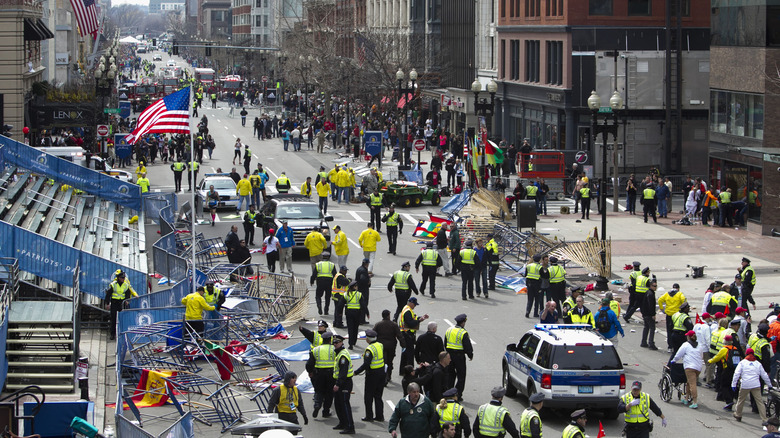 Bloomberg/Getty Images
One of the worst incidents of domestic terrorism to take place in the United States was the 2013 Boston Marathon bombing. As The Boston Globe reports, three people were killed and hundreds of others were injured; several victims wound up losing limbs from the attack. Meanwhile, the terrorists themselves continued their crime spree, killing an MIT campus police officer and later kidnapping a civilian (who escaped), before engaging in a shootout that resulted in the death of another police officer.
The two terrorists were identified as brothers Dzhokhar and Tamerlan Tsarnaev, both Chechen Kyrgyzstani-Americans who were, according to Dzhokhar, self-radicalized Islamists who were compelled to terrorism by the then-ongoing wars in Iraq and Afghanistan (via History).
Tamerlan was shot, run over, and died in the brothers' final shootout, while Dzhokhar survived, only to be caught and convicted later, and he's currently doing time in a Colorado prison, per CBS News.
As it turns out, the Boston Marathon bombing and the events that took place later might not have been the brothers' only murders. Evidence unearthed later reveals that the men may have been attached to a triple homicide in Massachusetts two years before the bombing.
The Waltham triple murders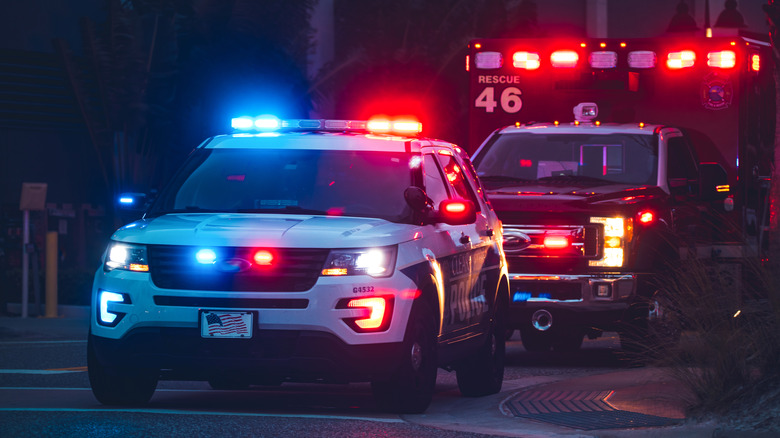 Artiom Photo/Shutterstock
On September 11, 2011 — 10 years to the day after the deadly terrorist attacks on the World Trade Center — three men were found murdered in an apartment in Waltham, Massachusetts, as WGBH reported. Brendan Mess, Erik Weissman, and Raphael Teken were murdered so brutally, their throats slashed so deeply, that they were nearly decapitated. What's more, it didn't appear as if the murder was a robbery; thousands of dollars in cash were left behind, as was a significant amount of marijuana.
Initially, police didn't have any suspects, although there were theories, one being that the men had somehow crossed a government agent and paid for it with their lives. Meanwhile, the girlfriend of one of the victims was believed to have not told investigators everything she knew.
Their murder was essentially a cold case — that is, until the Boston Marathon bombings. It was at that point that authorities began to connect some dots between the Waltham murders and the Tsarnaev brothers.
another man implicates a tsarnaev brother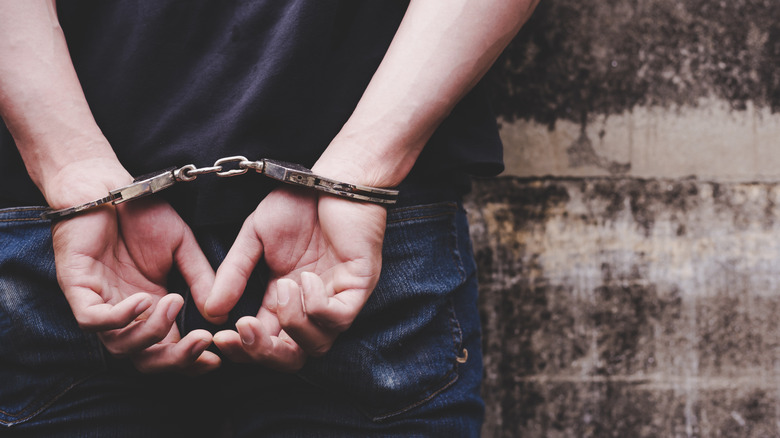 Nutlegal Photographer/Shutterstock
After authorities began to suspect that there may have been a connection between Tamerlan Tsarnaev and the unsolved Waltham murders, police started talking to a Florida man named Ibragim Todashev. Like Tamerlan, Ibragim was known to be involved in mixed martial arts, and the two men were apparently friends. According to a WBUR report, Todashev said that he and Tamerlan planned to rob Mess, Tekken, and Weissman, whom they knew dealt marijuana. Todashev also allegedly said that they didn't want any witnesses, so they murdered the men, and then took great care to clean up the crime scene.
However, the day after Todashev made this allegation, he allegedly became agitated about something while being interrogated, "lunged" at an officer, and was shot dead. Meanwhile, a search warrant was issued for Tamerlan's car, although whether or not the search revealed anything is unclear.
As of now, this remains an unsolved case, as five of the people involved (the three victims and two alleged perpetrators) are all dead. Dzhokar, if he knows anything about the Waltham murders, is on death row and isn't talking. However, as Boston Magazine posits, if Tamerlan can be definitively connected to the Waltham murders, Dzhokar might be able to argue that he was bullied into radicalism by his murderous brother and might be able to get his sentence changed from death to life behind bars.