How Did Martin Sheen Get His Name?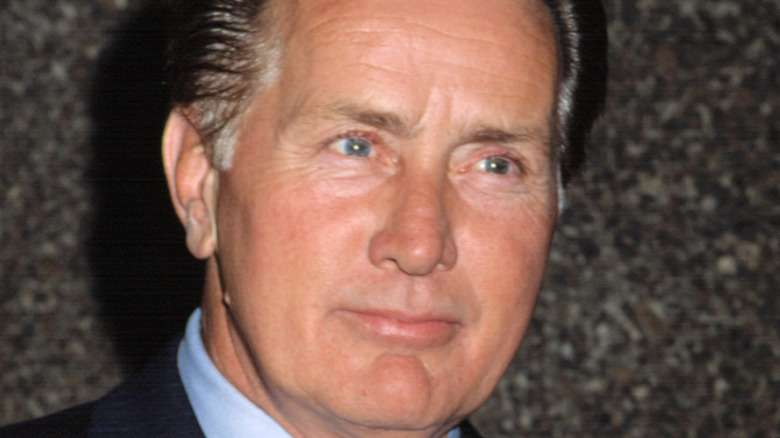 Everett Collection/Shutterstock
It seems that half of Hollywood, at least of its older generations, had a public, "American" name and a private, foreign birth name. Almost no one has heard of Dino Crocetti, but Dean Martin was a household name for decades. Rita Hayworth was born Margarita Carmen Cansino. "Foreign" names were believed to turn off moviegoers, for several generations; later, they could lead to ethnic typecasting, the curse of actors everywhere.
In Martin's and Hayworth's cases, the change in name was never particularly surprising. Martin flaunted his Italian identity; Hayworth, although more reticent about her Spanish heritage, had started her career dancing flamenco (per Hollywood Walk of Fame). But others never had that public, visible connection to their family culture. You may not have known, for example, that Martin Sheen — hard-eyed icon of American classics like Francis Ford Coppola's "Apocalypse Now" and "The West Wing" — had a substantially less Irish name at birth than Martin Sheen. 
Ramón Estévez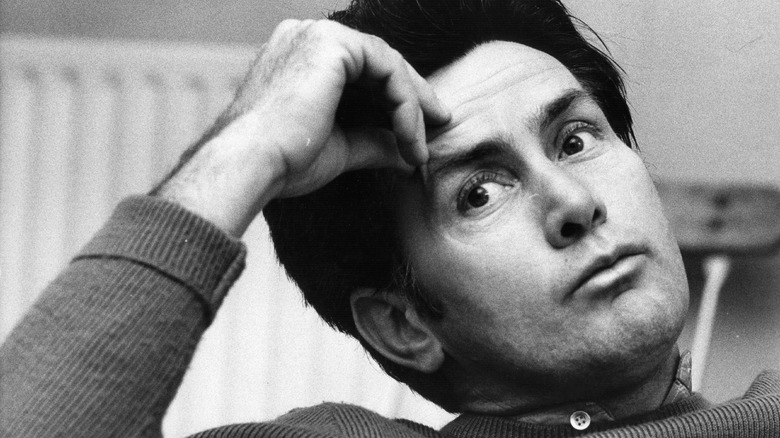 Mike Moore/Getty Images
Martin Sheen was born Ramón Antonio Gerardo Estévez in 1940 in Dayton, Ohio. As Showbiz Cheat Sheet relates, he was a child of Europe's cold Atlantic seaboard. His father was Francisco Estévez, an immigrant from Galicia, the green, rugged region on Spain's northwestern shoulder (per Lonely Planet). His mother, Mary-Ann Phelan, was from Ireland, a country with longstanding ethnic and cultural links to Galicia (per the Irish Times); the first president of the Republic of Ireland, Éamon de Valera, would have a similar parentage. 
Like many actors of immigrant families, the Estévez family lived precariously, depending on factory work that required the family to move frequently. They were devout Catholics as well, which helped shape the future actor's career. For one thing, his parish priest gave him the bus fare to New York to launch his acting career. The stage name he eventually settled on, Martin Sheen, has religious significance. The young Ramón rechristened himself after the two men he most admired: CBS casting director Robert D. Martin, and the Catholic Bishop Fulton Sheen, who hosted a popular TV show ("Life Is Worth Living").
Still the same man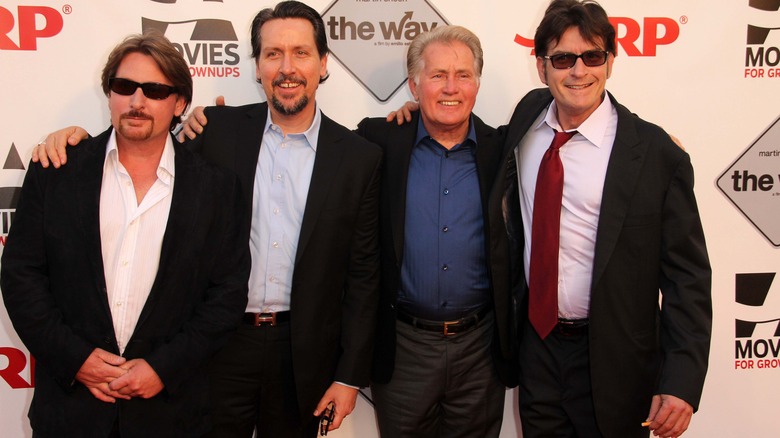 s_bukley/Shutterstock
Why change his name at all? As Sheen told The Guardian, it was practical. "It's difficult enough trying to get started as an actor, and my name kept throwing people — they couldn't pronounce it. I thought, 'I've got enough problems, I can't be bogged down with this name.'" It worked: By 1964, the young Estévez-turned-Sheen was acting on Broadway.
Few people know, however, that Martin Sheen is just a stage name. The man is still legally named Ramón Estévez and bears that name on his passport and other documents. All of his children are named Estévez, too. Emilio, Ramón Jr., and Renée Estévez have all made names for themselves as actors. Carlos Estévez, another of Sheen's sons, did as well, perhaps more than his siblings. However, he adopted his father's stage name years ago. He's known to the world as Charlie Sheen.