The Tonight Show Stunt That Got Bobcat Goldthwait Charged With A Crime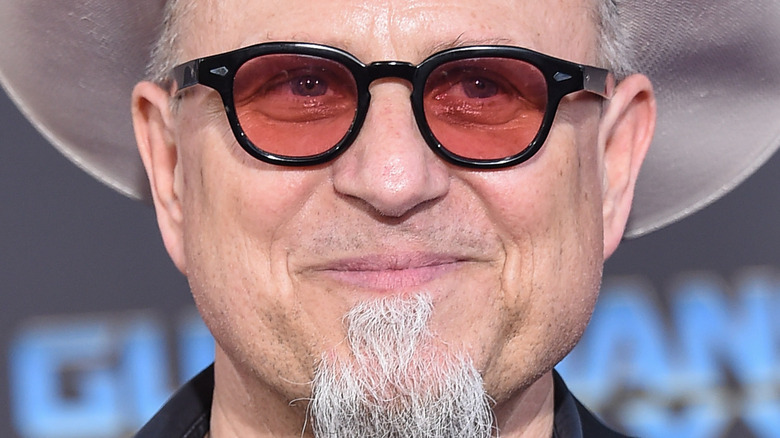 DFree/Shutterstock
Late-night talk shows are, in a way, directly descended from the early variety shows of the 1950s. In their heyday, variety shows typically included joke-cracking hosts, an appearance by a popular personality, and a musical act or two, as PBS noted in a write-up of the history of late-night TV. In the long run, this formula eventually became an entirely mundane part of the TV landscape.
However, there have been a few incidents throughout the 70-year history of late-night television that proved to be anything but mundane. There was the time actor Crispin Glover, during a 1987 appearance on NBC's "Late Night," decided to show off his karate moves for host David Letterman – which resulted in Glover's feet stopping short mere inches from the Letterman's face. Or there was the time in 2009 actor Joaquin Phoenix showed up on Letterman's show in a beard, wig, and sunglasses, and steadfastly refused to participate in the interview.
In a similar vein, one talk show host appearance that truly, deeply went off the rails involved a comedian doing a bit that was funny only to him — and unfortunately, it ended with an on-set fire and subsequent criminal charges.
Bobcat Goldthwait set a chair on fire on the Tonight Show
In the mid-1990s, two major things happening within the entertainment industry set the stage — figuratively — for what would go down as one of the strangest moments in late-night TV history. The first: Jay Leno was the host of "The Tonight Show," a job now held by Jimmy Fallon. The second: actor and comedian Bobcat Goldthwait was at the peak of his career.
As the Los Angeles Times reported in 1994, Goldthwait showed up for a taping of "The Tonight Show" for a scheduled guest spot. During the course of his appearance, the actor and comedian produced a can of lighter fluid, which he then sprayed on his chair opposite Leno. After doing so, he proceeded to light the chair on fire. (The entire incident is still available to watch via YouTube.)
As to why Goldthwait set the chair on fire, it seems it was meant to be taken as a joke — one which appeared to be a "joke gone bad," as a Los Angeles district attorney called it, per the Los Angeles Times. Goldthwait pleaded "no contest" to charges of "recklessly causing a fire," along with another misdemeanor. Goldthwait was ordered to pay $3,888 in fines and given three years informal probation.
Bobcat Goldthwait since the fire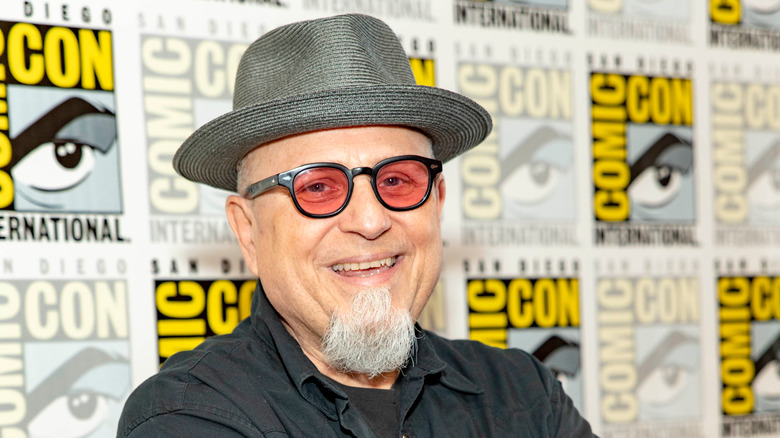 Eugene Powers/Shutterstock
Bobcat Goldthwait is still around as an actor and comedian — and although his star has dimmed somewhat since his career peak in the 1990s, he's still performing. Indeed, his silver screen career didn't seem to suffer following his 1994 "Tonight Show" meltdown. The "Tonight Show" incident, along with other chaotic late-night talk show performances, later informed his own appearance on "The Larry Sanders Show." Per IMDb, Goldthwait appeared as an alter-ego of himself — playing a version of Goldthwait who threatened to enact even crazier antics on the fictitious show-within-a-show if his slogging career didn't suddenly turn around for the better.
As of the time of this writing, however, Bobcat Goldthwait isn't the same performer he was decades ago. His standup act, once characterized by frenetic energy, has calmed down considerably, as the Florida Times-Union noted in 2015, with Goldthwait having ditched his well-known characteristic screech in favor of using actual voice while performing.