Here's Who Inherited Maurizio Gucci's Money After He Died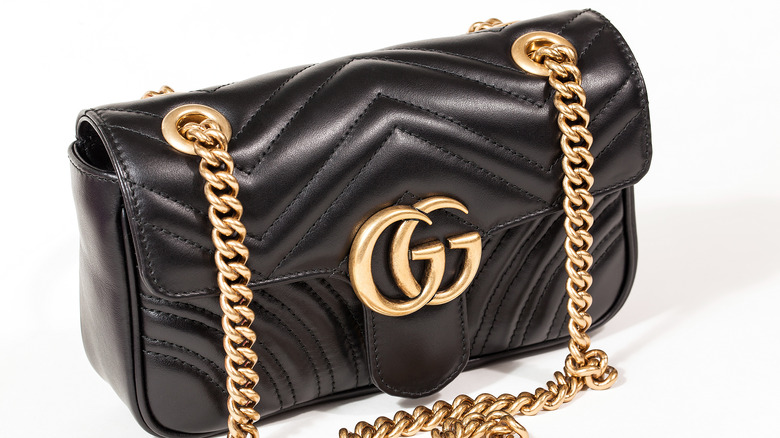 NothingIsEverything/Shutterstock
According to the Editorialist, Maurizio Gucci was the grandson of Guccio Gucci, the man who created the famed fashion brand that shares his last name. As they were an affluent family, The Guardian reports, Gucci and his wife, Patrizia Reggiani, spent big and lived large. The couple met at a party and married in 1972. They eventually had two daughters, Alessandra and Allegra. After the death of his father, Rodolfo, Biography writes that Maurizio subsequently inherited 50% of Gucci. Although he wanted to relaunch and improve the brand, his efforts failed; Maurizio is said to have mishandled the company's funds. 
Eventually, he was forced to sell Gucci. Around the same time, his marriage with Reggiani was deteriorating. Per All That's Interesting, Maurizio began having an affair with an old girlfriend, Paola Franchi, and left Reggiani. Although the pair separated in 1984, they did not divorce until 1994 (via A&E). By all accounts, the separation and the divorce both enraged and devastated Reggiani. She was in love with the power and money that being a Gucci afforded her, and that was now gone. 
However, in 2016, she told The Guardian that what she could truly not get over was Maurizio selling his shares of the company: "It was stupid. It was a failure. I was filled with rage, but there was nothing I could do." On March 27, 1995, Maurizio Gucci died after being shot four times outside of his office in Milan, Italy (per StyleCaster).
Alessandra and Allegra Gucci no longer speak to their mother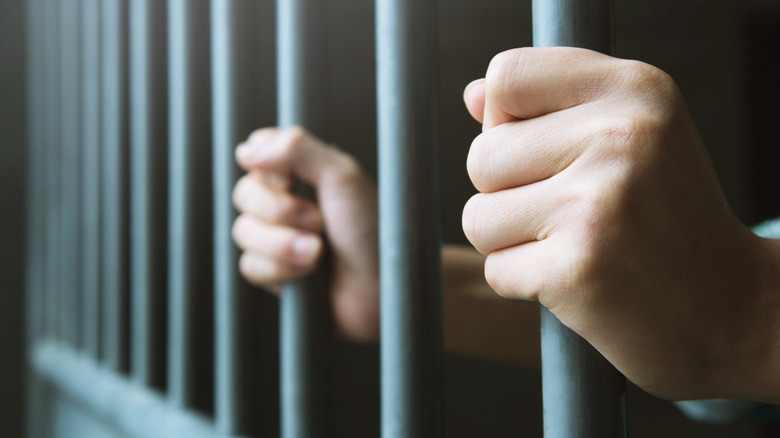 fongbeerredhot/Shutterstock
A&E reports that two years later, Reggiani was arrested and charged with hiring a hitman to murder Maurizio. Four others, including her friend and psychic, Pina Auriemma, were also arrested. Despite maintaining her innocence, Biography writes, Reggiani was nicknamed the Black Widow by the Italian media. It was widely known that she detested her ex-husband and often spoke about wanting him dead. Per The Guardian, Reggiani's daughters, Alessandra and Allegra, then ages 16 and 20, respectively, fully supported their mother.
Newsweek explains that they believed that a previous brain tumor surgery had clouded their mother's judgments. It was later reported that Allegra went as far as studying law to help her mother's case. Per StyleCaster, Reggiani was found guilty of Gucci's murder in 1997. She was sentenced to 29 years in prison but served only 18. According to People, Reggiani was released in 2016. 
As for Alessandra and Allegra, the South China Morning Post states that they inherited $400 million from their father, along with two yachts, named Creole and Avel. The sisters were also given properties in New York, Milan, and Switzerland. Now in their 40s, Alessandra and Allegra prefer life out of the limelight. They both reportedly live in Switzerland with their spouses and children. In a 2016 interview with The Guardian, Reggiani stated that she had barely spoken to her daughters since her release from prison. She went on to say that they were no longer financially supporting her and that she had yet met to meet her grandchildren. 
Patrizia Reggiani's millions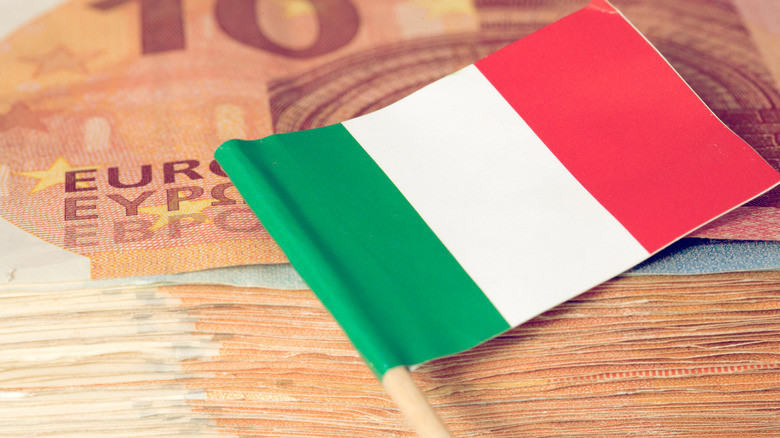 Bartolomiej Pietrzyk/Shutterstock
The Guardian writes that one of Reggiani's main motives for Maurizio's murder was money. She was allegedly worried that if Maurizio and his new girlfriend, Franchi, had children, Alessandra and Allegra would lose a chunk of their large inheritance. Moreover, she feared that if the pair married, her alimony would be reduced (via StyleCaster). CBS News reports that upon their divorce, Reggiani received a yearly sum of $860,000. However, she was expecting much more than that, per A&E. Reggiani stopped receiving alimony while she was in prison, and Newsweek states that she sued her daughters in 2017 to obtain funds that she thought were rightfully hers. 
According to the South China Morning Post, Alessandra and Allegra did not believe their mother was entitled to any of their late father's money and did not want to pay her the alimony he had promised her. Italy's Supreme Court disagreed with their decision. Ultimately, Reggiani was awarded $1.2 million a year from her divorce settlement. She was also given $20 million from payments she missed while she was in prison (per A&E).
Before his death, Maurizio had signed an agreement that stated she was to receive a yearly sum for as long as she lived. Although Reggiani still claims she has nothing to do with her husband's murder, she has stated that she has "enormous love" for him and that she regrets how things ended (via People). As she explained, "All the things that happened were a big misunderstanding."