How Much The Very First eBay Item Was Sold For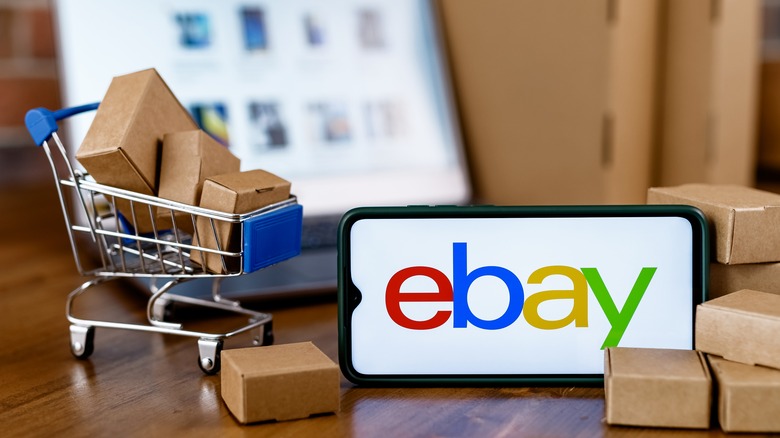 Sergei Elagin/Shutterstock
No question but that eBay is a pioneer in the history of web commerce that forever changed the ways in which people use the internet. Just one year after Jeff Bezos started Amazon in his garage (per Britannica), and a year before Larry Page and Sergey Brin launched Google on the Stanford University computer network (as reported by The Verge), Pierre Omidyar took bids for and sold a broken laser pointer online using what would go on to be the multi-billion-dollar corporation known as eBay. 
According to The Street, Omidyar originally called his platform AuctionWeb and founded it in his San Jose, California home on September 3, 1995. Legend has it that Omidyar's initial plan was to sell off his wife's enormous collection of Pez dispensers, but in reality, he was merely interested in exploring buying and selling products via the newly mainstream worldwide web. Per the official eBay website, AuctionWeb started out as a hobby for Omidyar, "dedicated to bringing together buyers and sellers in an honest and open marketplace." The site brought in so much traffic that his web provider insisted he switch to a business account. The rise in his monthly bill led to Omidyar charging people to list items on the site and hire his first employee, Chris Agarpao. Per his LinkedIn profile, Agarpao is still employed by eBay, where he's been the Quality Assurance Inspector, Workplace Resources, since 2005. 
eBay made all sorts of internet history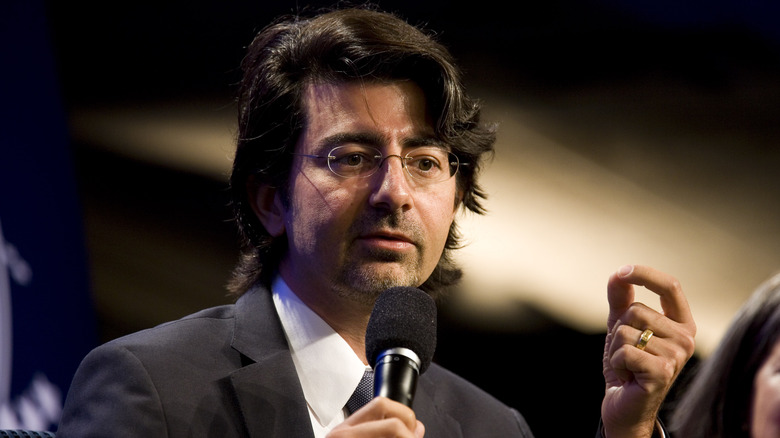 Brian Harkin/Getty Images
Per the official eBay website, within a year, $7.2 million worth of goods had been sold via eBay. In an interview with The Henry Ford museum, available on YouTube, Pierre Omidyar (shown above) noted that during the first two years of eBay's existence, the company grew 20% to 50% every month. That kind of sustained growth was historical, and Omidyar called the success "exhilarating and terrifying" as the entire system could have "come crashing down, and we were racing to stay ahead of the demand." In February of 1996, he came up with the idea of the feedback forum, in which buyers and sellers could rate the experience of specific transactions, which is an extremely common aspect of life on the web. Omidyar encouraged users to give each other praise as well as voice complaints, and to his surprise, people were happy to do so. 
Omidyar calls this innovation responsible for eBay's success, as it was a grassroots way for people to build trust in the system as well as in the people using it. The notion of people doing business with strangers they would never meet or interact with was brand-new at that time; eBay served to normalize that experience, which most people now do regularly without a second thought. Per Britannica, eBay removed the option for users to leave one another negative feedback in 2008. 
It all started with a laser pointer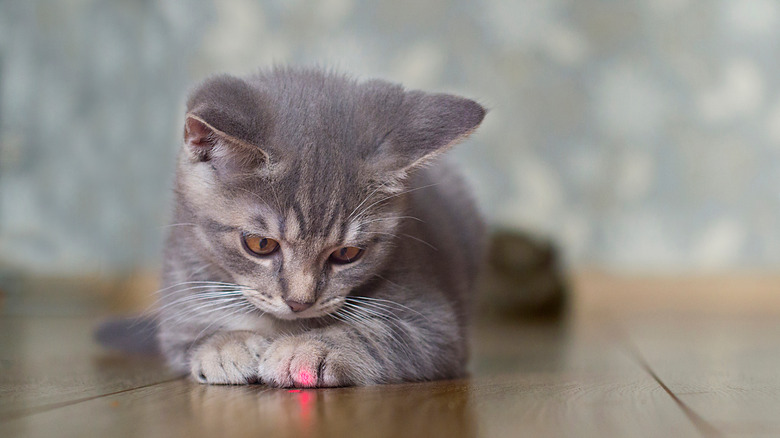 movetheuniverse/Shutterstock
Per The Street, Pierre Omidyar hired eBay's first president, Jeffrey Skoll, in 1996 to assist with the company's massive growth. By 1997, eBay had facilitated over 2 million transactions; later that year, venture capital firm Benchmark Capital provided $6.7 million in funding, and the company's first chief executive officer, Meg Whitman, came on board.The next year, eBay went public, with shares available at $18. On the first day of trading, stock prices jumped to $53, making Omidyar a billionaire. Omidyar and other company executives have credited the late 1990s public craze for collecting Beanie Babies for eBay's enormous success. The Pez dispensers may have been a myth, but it's possible that the eBay we know today, which had over $10 billion in revenue in 2021, according to Statistica, wouldn't be around if not for Beanie Babies.
And what of that very first sale of Pierre Omidyar's broken laser pointer? As reported by Time, Omidyar listed the pointer, which he'd originally bought for $30 with plans to use it to entertain his cat, for $1. There were no bids for a week, but eventually, a bidding war ensued with the winner, Mark Fraser of Salt Spring Island, Canada, paying $14.83. In an interview available on Vimeo, Fraser shared that he'd needed a laser pointer but they were too expensive, and when he saw the auction, the self-described "electronics geek" thought he could make the bargain broken pointer work. He wasn't successful, but he still has the historical item in his possession.