The Film That Angered The Mexican Mafia And Led To The Murder Of Up To 10 People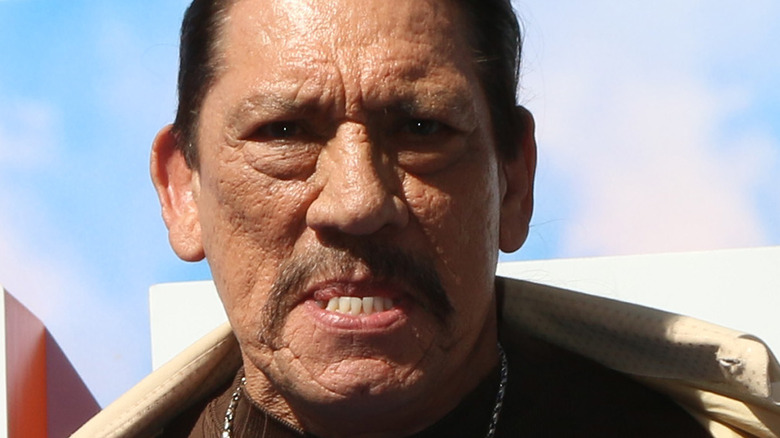 Kathy Hutchins/Shutterstock
We may receive a commission on purchases made from links.
"Those of us who had done serious time on the streets and in prisons knew threats from prominent gangs could and should never be dismissed." Unfortunately, these foreboding words once uttered by Danny Trejo came too late, and the consequences turned out to be fatal. In 1992, Edward James Olmos made his directorial debut with "American Me," a crime drama that explored the grisly and violent world of Mexican street gangs. The concept and overall production looked promising for Hollywood standards, but there were watchful eyes in places beyond the movie theater that weren't so keen on what was being unveiled before them (via Unilad UK). 
When Mexican mafia leader Joe Morgan caught wind of the project and several factual errors embedded in its story, he made it a point to communicate his disapproval by any means necessary. Morgan reached out to former prison friend turned Hollywood star Danny Trejo — who was offered a role in the film — and warned him of the potential ramifications that would arise from the blatant misrepresentation of his crime syndicate. As it turned out, he wasn't bluffing.
Danny Trejo's dilema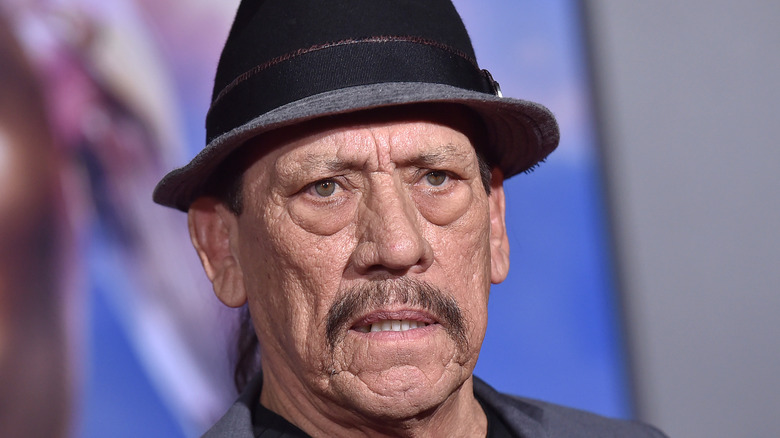 DFree/Shutterstock
"Olmos was just coming off an Oscar-nominated performance in Stand and Deliver, and now he was making a movie about a world I knew intimately," Danny Trejo shared in his memoir, "Trejo: My Life of Crime, Hollywood, and Redemption" (2021)."But my initial excitement quickly changed to dismay. Ten pages in, I knew there were going to be problems."  The film contained certain scenarios, ethics, and behaviors that weren't characteristic of La Eme — a sector of the mafia that the film loosely depicts. 
Trejo maintained a correspondence with his former mafia associate and pleaded with him to keep retaliation out of the equation. He also warned Edward James Olmos of threats coming from agents of the mafia, but the actor turned director was already married to the idea of preserving his script. The tragic and barbaric events to follow now stand as a cautionary tale to cinematic storytellers opting to explore the remorseless world of Mexican crime factions (via GQ).
10 people were murdered during production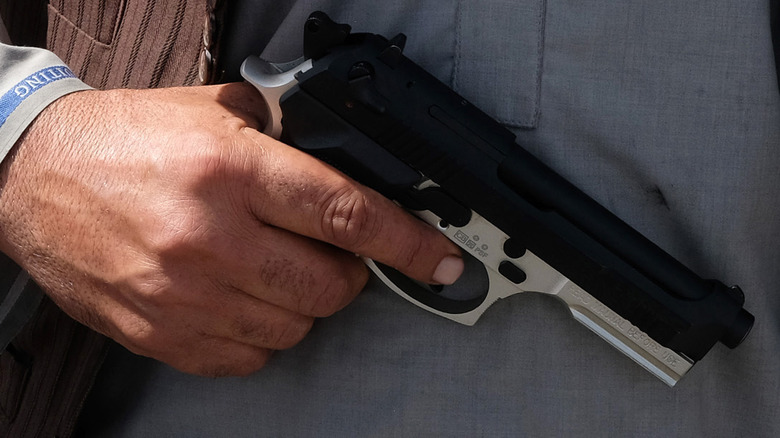 Kaveh Kazemi/Getty Images
10 people would die via mafia assassination as a result of "American Me." Charles "Charlie Brown" Manriquez, a former "Eme" who consulted the film's production team for story-building purposes, was shot to death in his Los Angeles home. Ana "The Gang Lady" Lizarraga also died in like fashion as a result of her consultation with the makers of "American Me." Manuel "Rocky" Luna was also a former gang member who provided Edward James Olmos with expertise, and was shot multiple times in his car. Even Olmos himself started receiving death threats, according to Gangster Report. 
Seven unnamed others took bullets before and after "American Me" hit screens. The killings were prompted mainly by one particular scene in which the character Montoya Santana (Olmos), who was based on real-life Mafia head Rodolfo Cadena, gets raped in prison (this never actually happened). 
"Producers and Hollywood don't always necessarily understand the nature of the people they are representing," Trejo wrote in his book (per Unilad UK).