The Beatles Song Cover That Netted Earth, Wind & Fire A Grammy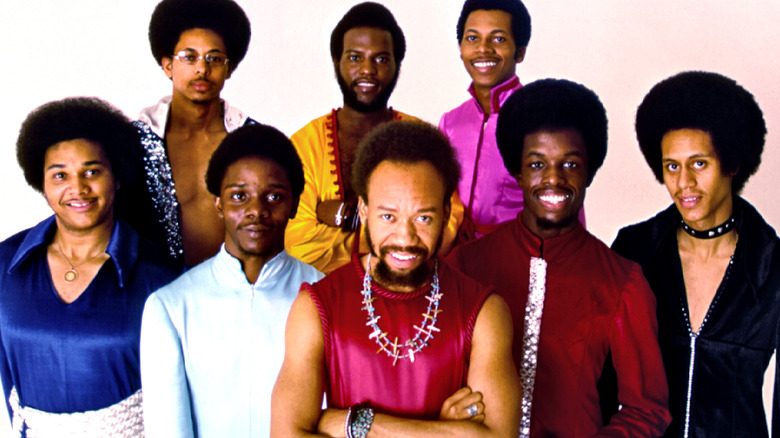 Michael Ochs Archives/Getty Images
Perhaps no band has been covered as much as The Beatles have. Hundreds upon hundreds of covers in every genre imaginable — rock, R&B, punk, rap, country, and beyond — have taken their shots at putting their own spin on some of the most famous songs written by the power composing duo of John Lennon and Paul McCartney. Whether it's Al Green's rendition of "I Want to Hold Your Hand," Fiona Apple's version of "Across the Universe," Stevie Wonder's "We Can Work It Out," or Johnny Cash's take on "In My Life," Beatles songs have attracted the biggest names in music across decades.
Finding yourself buried in an avalanche of covers of some of your most genius work could become quite tiresome — especially for a band as protective of their music as The Beatles. But apparently, Paul McCartney is into all the covers. "Anyone who covers a song of mine, I love," he told Howard Stern in 2018. That's a pretty healthy attitude, given how many times we've all heard "Hey Jude" get butchered by somebody who didn't quite have the delicate Paul McCartney vocal touch. McCartney told Stern that his favorite covers are Ray Charles' take of "Eleanor Rigby," Esther Philips' "And I Love Him," and Joe Cocker's distinctive version of "With a Little Help From My Friends," noting that "they changed the arrangement completely ... I loved it."
Earth, Wind & Fire remade 'Got to Get You into My Life'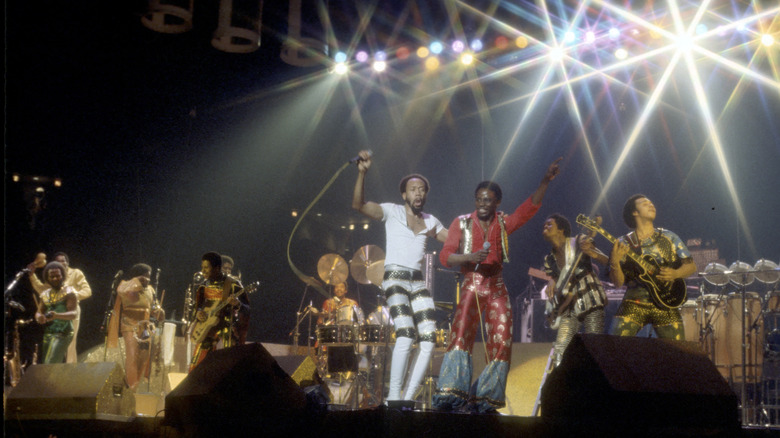 Michael Ochs Archives/Getty Images
In 1978, Earth, Wind & Fire covered "Got to Get You Into My Life," from The Beatles' 1966 album "Revolver." EWF put their funky spin on the Beatles classic for the "Sgt. Pepper's Lonely Hearts Club Band" film, starring the Bee Gees and Peter Frampton. The movie was a flop. Years later, Barry Gibb seemed genuinely surprised by the band's participation at all. "What was incredible is that people like Aerosmith and Earth, Wind and Fire got into that. You would have never thought any of them would have gotten into that ... thing," he told Rolling Stone.
However, the cover had a life beyond the film, thanks in large part to the band's inclusion of their take on "Got to Get You Into My Life" in their first greatest hits album, "The Best of Earth, Wind & Fire, Vol. 1," which was released that same year. The EWF version reached No. 1 on the Billboard Hot Soul Singles chart and No. 9 on the Hot 100, per Songfacts. It only got to No. 33 on the UK Singles chart — a far cry from the original, which hit No. 6 in 1966. But the Earth, Wind & Fire version won the song's only Grammy Award, which came in 1979, for Best Instrumental Arrangement Accompanying Vocalist(s). It was also nominated for a Best Pop Performance by a Duo or Group with Vocals the same year.
'Got to Get You into My Life' isn't about love (technically)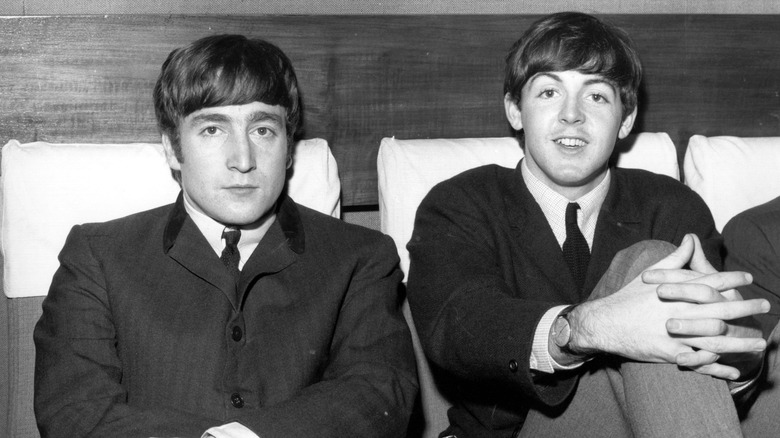 Fox Photos/Getty Images
When "Got to Get You Into My Life" first came out in 1966, the world thought it was a love song about being complete when you find your partner. And understandably so, just by looking at verse two (via Genius):
"You didn't run, you didn't lie / You knew I wanted just to hold you / And had you gone, you knew in time / We'd meet again, for I had told you / Ooh, you were meant to be near me / Ooh, and I want you to hear me / Say we'll be together every day."
John Lennon (above left) thought the lyrics to "Got to Get You Into My Life" was some of the best work done by Paul McCartney (above right). "[T]he lyrics are good and I didn't write them. You see? When I say that he could write lyrics if he took the effort, here's an example," he told David Sheff in his book "All We Are Saying." Lennon also thought the lyrics were about taking acid, and he almost got it right. It was a kind of love song about marijuana. "[I]t's not to a person, it's actually about pot," McCartney told Barry Miles in his book, "Paul McCartney: Many Years From Now." "It's saying, I'm going to do this. This is not a bad idea. So it's actually an ode to pot, like someone else might write an ode to chocolate or a good claret."