This Steely Dan Song Was A Diss Directed At A Beatle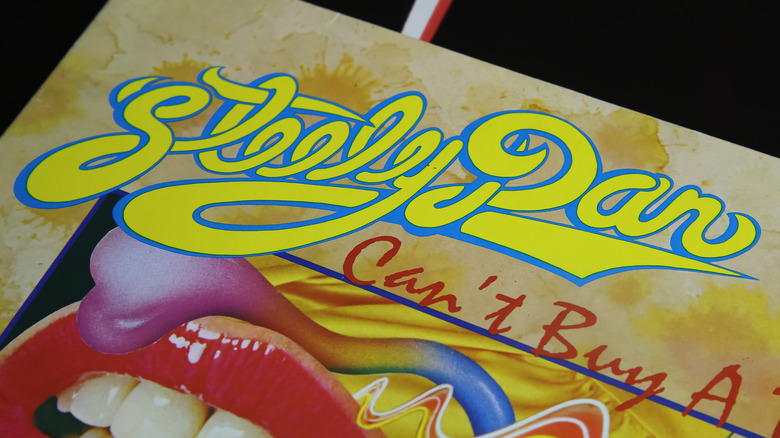 Ralf Liebhold/Shutterstock
Steely Dan were a classic rock band of the 1970s that still perform their hallmark fusion of diverse musical styles today (albeit with one less member). Like many of their mid-century contemporaries, Steely Dan had a lot to say about the world around them, from the political and social upheaval of the era to the celebrities at the center of America's fast-changing pop culture scene. The Los Angeles-based duo was first formed in New York, when Walter Becker and Donald Fagen met at Bard College in the late 1960s, but the team wouldn't record under the Steely Dan name until 1972 (via AllMusic).
Clearly, working in both New York and LA afforded Becker and Fagen a strong sense of the nation's pulse. It makes sense, then, that on their first album "Can't Buy A Thrill" the group would offer their take on the counterculture movement that was all the rage in the late '60s. But some critics and devoted fans have interpreted Steely Dan's critique of hippies as a more pointed jab at a former member of The Beatles (via Song Meanings + Facts).
The 'proof' is in the lyrics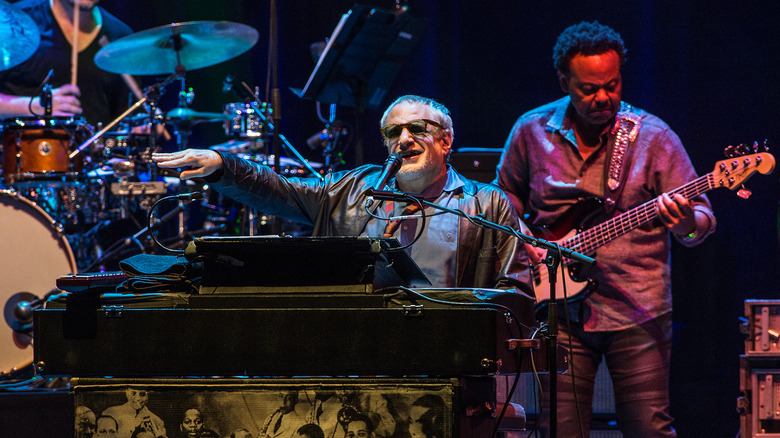 Brian Rasic/Getty Images
A track from Steely Dan's 1972 debut album, "Only A Fool Would Say That" is a groovy little mid-tempo cut that has a lot in common stylistically with the band's funky hit "Do It Again" which opens the same record. Both share a certain dark and cynical tone in their lyrics, but "Only A Fool Would Say That" takes aim at the kind of people who might be listening to Steely Dan's records. The opening line — "A world become one of salads and sun / Only a fool would say that" — criticizes the utopian vision many young people had in the hippie era of a world free from war and poverty.
But "Only A Fool Would Say That" seems specifically aimed at one person in particular: John Lennon, solo artist and former Beatle. Far Out Magazine says Steely Dan were avowed fans of The Beatles but clearly unafraid to take their idols to task, with a song the magazine calls a "devastating" critique. Consider the chorus, where the band sings, "I heard it was you / Talking 'bout a world where all is free / It just couldn't be / And only a fool would say that." Against the contemporary success of Lennon's 1971 album and single "Imagine," where the former Beatle sings, "Imagine all the people / Sharing all the world," Steely Dan's lyrics read like a harsh rebuke.
Lennon was no stranger to a good diss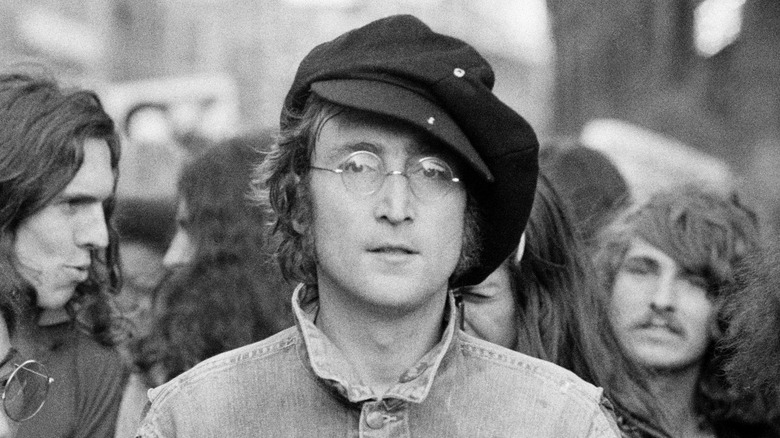 Rowland Scherman/Getty Images
Steely Dan's criticism of John Lennon in "Only A Fool Would Say That" becomes even more scathing when you consider that the former Beatle had become an enormously famous and wealthy musician who, as Walter Becker and Donald Fagen sing, is nothing like, "The man in the street dragging his feet." They ask Lennon to consider someone else's life: "Imagine your face there at his place / Standing inside his brown shoes / You do his nine to five / Drag yourself home half-alive / And there on the screen / A man with a dream." In other words, they thought Lennon was grossly out of touch — especially in such a tumultuous time as the late 1960s and early '70s (via Far Out Magazine).
Though diss tracks might seem like something unique to the hip-hop era, they weren't uncommon in the '70s. In fact, Lennon recorded a diss track of his own on his "Imagine" album — the same LP with the single that Steely Dan was criticizing. On the slow and seething "How Do You Sleep?", Lennon tears his former bandmate Paul McCartney to pieces over whining strings and chugging guitar. 
Lennon crams a number of cutting remarks into the song, such as "Those freaks was right when they said you was dead," (in reference to the "Paul is dead" conspiracy theory), and "You live with straights who tell you, you was king / Jump when your momma tell you anything / The only thing you done was yesterday / And since you're gone you're just another day." Then again, it was just one punch in a public feud between Lennon and McCartney (via Smooth Radio).