Details You Didn't Know About Steely Dan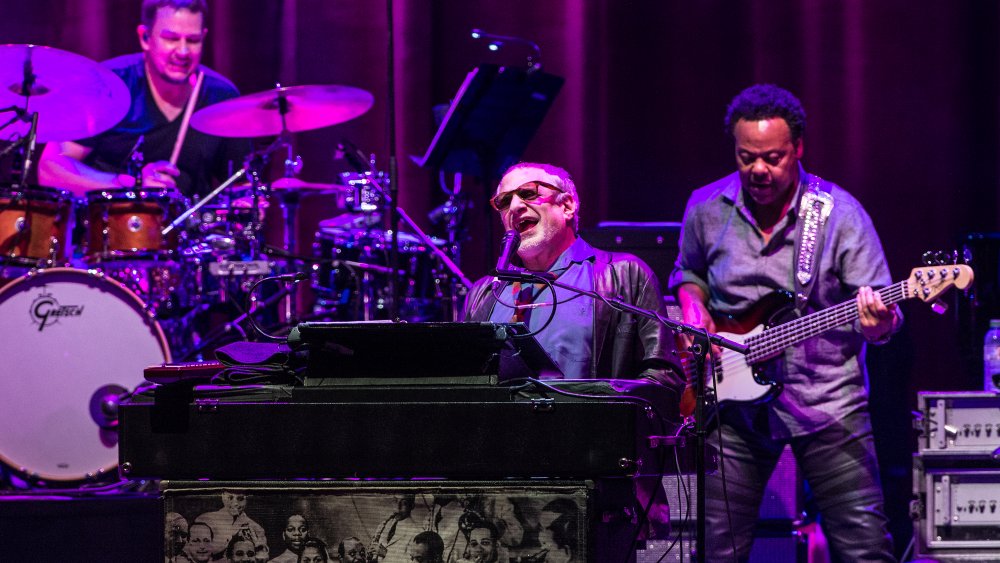 Brian Rasic/Getty Images
The jazz-rock ensemble Steely Dan enjoyed riotous success in the 1970s with Top Ten hits like "Do It Again," "Reeling in the Years," and "Ricky Don't Lose That Number," among a slew of others. With such a lengthy laundry list of chart-toppers, you probably won't be surprised to hear that the band took home a Grammy for Album of the Year, but if you had to guess which year, you'd probably posit not only the wrong decade, but also the wrong millennium. In what maybe believe to be one of the most undeserving wins in Grammy history, Steely Dan's album Two Against Nature swiped music's most prestigious (so they say) award in 2001. The album won out over Eminem's controversial but extremely popular Marshal Mathers LP, as well as other wildly popular recordings from Beck, Radiohead, and Paul Simon. The group also won out over such popular pop acts as Britney Spears, `NSYNC, and Madonna for Best Pop Performance and Best Pop Vocal Album. Maybe the Grammys are overrated and out of touch?
Even Steely Dan founder Walter Becker thought that his band, which hadn't released a studio album in two decades, was a strange pick for the top spots. "I thought that was weird," he told MTV News, "Maybe we're in the wrong category or something." But their 21st-century accolades are only the tip of the iceberg when it comes to things you didn't know about Steely Dan.
Literature nerds love to tell you where Steely Dan got their name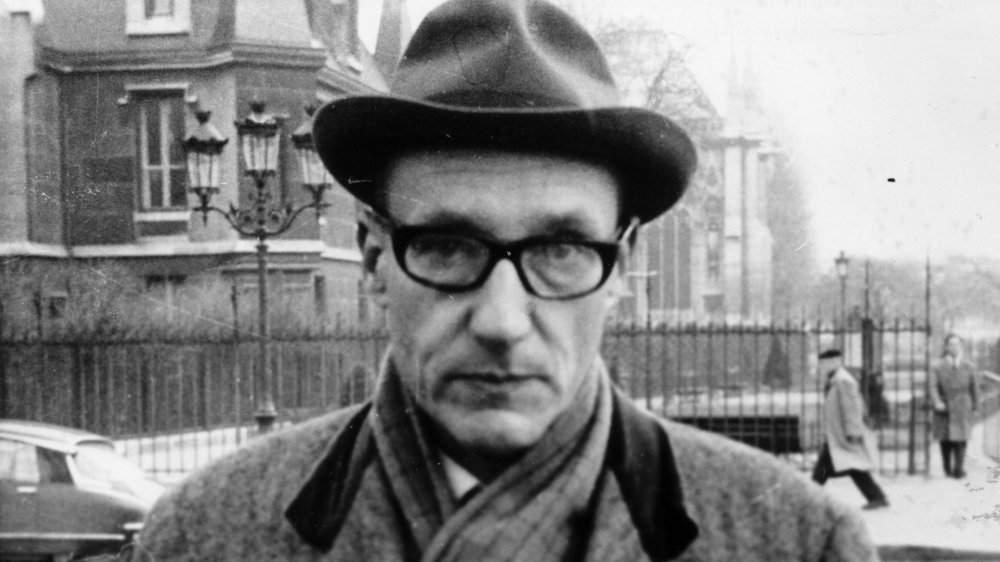 Evening Standard/Getty Images
The next time your dad gripes about the lurid content of pop music today, just remind him where Becker and co-founder Donald Fagen got the inspiration for the name of the band. No, it was not founded by a guy named Dan with an icy stare and a coldly determined demeanor. As any annoying literature nerd who got way too into fiction by Beat Generation writers back in college will tell you, Steely Dan was the name of not one, but a succession of three sex toys in the bad acid trip of a novel Naked Lunch by William S. Burroughs (pictured above). "Steely Dan III from Yokohama" is the product used by the characters in the book that inspired the name of your dad's favorite band. (You'll have to read the book to find out what happened to Steely Dans I and II.)
According to Feel Numb, the name of Fagen and Becker's first band was The Bad Rock Group. The self-deprecatingly humorous name may have come from that group's drummer: classic comedian Chevy Chase, of SNL fame. They also tried out The Leather Canary. But Fagen was an English major, and both founders were avid readers, so they ultimately decided on the sneakily licentious name by which we know the band today, and it stuck.
Steely Dan had some really creepy lyrics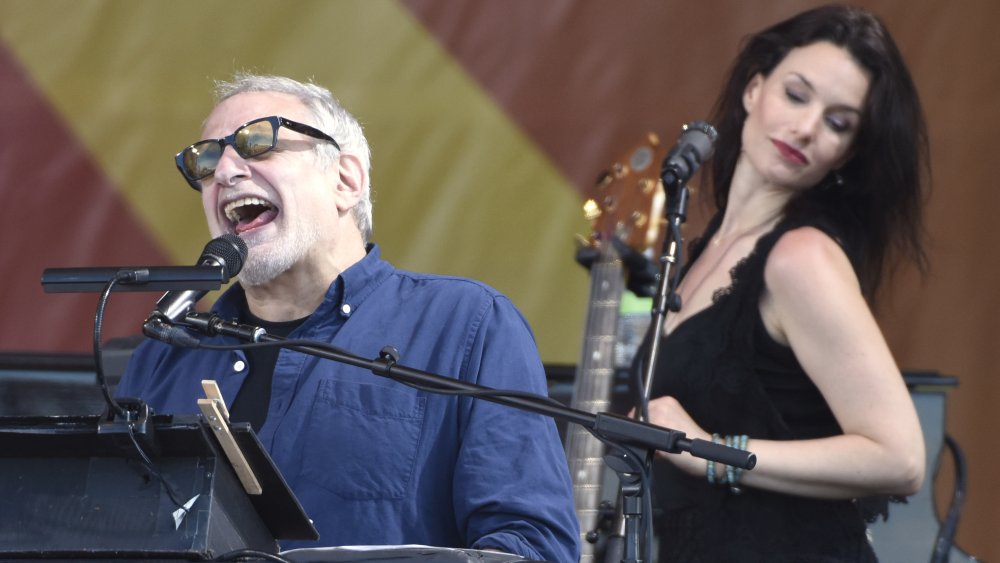 Tim Mosenfelder/Getty Images
We don't judge anyone on their sexual preferences, or what type of intimacy enhancers people prefer to name their bands after, but many Steely Dan lyrics seem to go a bit too far into the realm of the creepy. For example, "Hey Nineteen" is obviously about grown men enticing barely-legal teenage girls with cocaine and tequila. But the grown men didn't seem to have a problem dipping below the legal age of consent, either. Case in point: 1975's "Everyone's Gone to the Movies," in which a Mr. LaPage is "always laughing, having fun [and] showing his films in the den." You really don't need Genius Lyrics to tell you what kind of films the creepy neighbor is talking about, especially when the verse goes on to say, "Soon you will be eighteen / I think you know what I mean," and he exhorts the underage girls not to tell their parents where they've been. "Everyone's gone to the movies," goes the chorus. "Now we're alone at last."
They extended that creepiness into the 21st century, and even brought it into the family, with the Grammy-winning single "Cousin Dupree." (Do you see where this is going?) "When I see my little cousin Janine walk in / All I could say was ow-ow-ouch." Ew. You'll have to do your own investigating if you feel you need to know more about just how creepy Steely Dan songs can get.