How Many Times Has Steve Earle Been Arrested?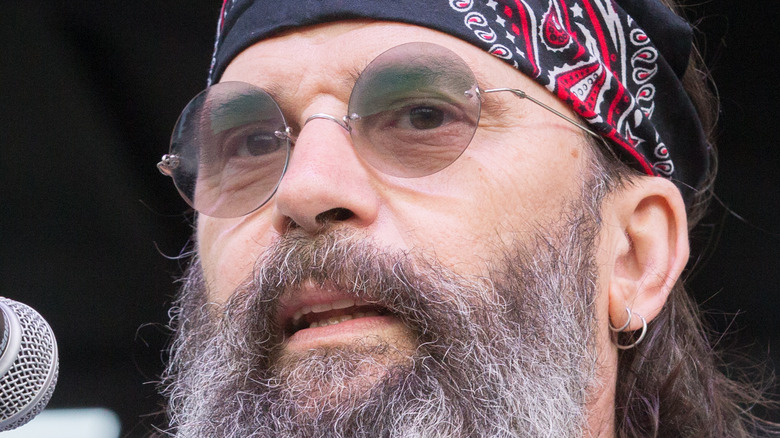 Sterling Munksgard/Shutterstock
Legendary singer-songwriter Steve Earle has experienced tremendous ups and downs during his long career. He released the album "Guitar Town" in 1986, which proved to be a critical and commercial success for the then young performer (via Rolling Stone). What his fans didn't know was that the rising star was also battling some serious substance abuse issues. And Earle's drug problem became a contributing factor in many of his legal woes.
Born on January 17, 1955 (per Britannica), Earle grew up in Texas, surrounded by music. His father, who worked as an air traffic controller, performed in barbershop quartets, and one of his uncles was a gifted guitarist, reported Magnet magazine. Earle taught himself how to play guitar by listening to records. The first song he learned was the Rolling Stones' "Mother's Little Helper." He started performing at clubs at 14. Earle was even younger than that when he began using drugs, trying heroin for the first time at the age of 13. Making music and taking drugs became two of Earle's main interests.
If you or anyone you know is struggling with addiction issues, help is available. Visit the Substance Abuse and Mental Health Services Administration website or contact SAMHSA's National Helpline at 1-800-662-HELP (4357).
Earle first arrested for a fight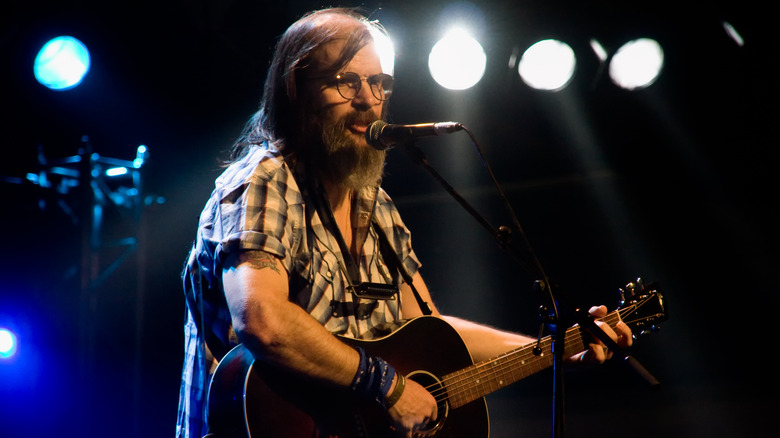 Frank Bach/Shutterstock
At 15, Earle ran away from home in search of his musical hero, Townes Van Zandt, a country and folk icon known for his heavy drinking (via Magnet magazine). Earle ended up in Nashville, where he worked for years before he got his big break with his song "Guitar Town" (posted on YouTube) in 1986. Earle soon had his first brush with the law. According to the Dallas Observer, he was charged with assaulting a police officer in 1987 after fighting with an off-duty officer who was working security at his New Year's Eve show.
Unfortunately, Earle's success only fueled his growing drug problem. He amassed an impressive guitar collection, but he ended up selling them to support his habit. As Earle explained to Magnet magazine, his need for drugs and alcohol eventually surpassed his commitment to his music. And though he wasn't charged for some of his actions, he admitted that he carried a gun and hung around criminals. Earle even said that "I robbed a couple of drug dealers."
Earle's drug addiction led to jail time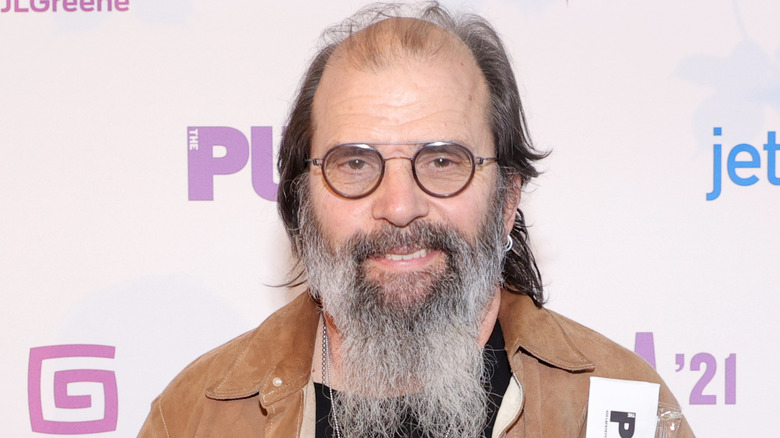 Michael Loccisano/Getty Images
As Earle sank deeper into his addiction, he stopped making music (via the Los Angeles Times). He was arrested in 1993 for heroin possession, and he was picked again the following year for having crack and drug paraphernalia on him. According to Magnet magazine, Earle failed to appear in court to face the charges against him, and he received a one-year jail sentence on the heroin charge. "Going to jail is what saved my life," Earle said.
Earle ended up spending a month in jail and then he was sent to rehab. While in treatment, he started writing songs again. One of those tunes was "Goodbye" (also on YouTube), which appeared on his next album, "Train a Comin'" (1995), per AllMusic. Since getting sober, Earle has remained focused on his creative endeavors, from making new music to writing fiction. His novel, "I'll Never Get Out of This World Alive," came out in 2011. More recently, Earle put his musical and storytelling skills to create the songs for "Coal Country" (via The Public), a musical that explored the deadly 2010 mining explosion in West Virginia that killed 29 workers.