The Anti-War Movement That Went On To Inspire Mother's Day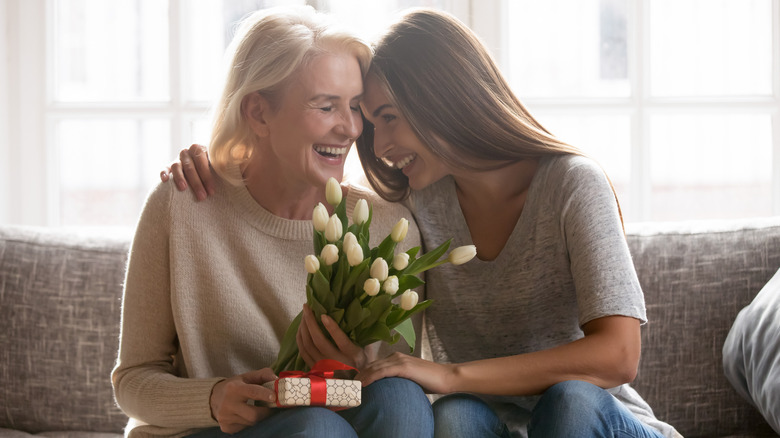 fizkes/Shutterstock
Mother's Day became an official celebration in the United States in 1914. Ann Reeves Jarvis, who lived in West Virginia, started Mother's Day Work Clubs in 1858. Her goal was to educate mothers on how to properly care for their children in order to counter the high mortality rates of infants and children at that time (via History). Deaths of babies and young children were commonly due to diseases, and Jarvis taught mothers proper hygiene and health practices to prevent diseases from spreading.
Jarvis died in 1905, and her daughter, Anna Jarvis, wanted to pay tribute to her mother — and all the mothers in the world. The first Mother's Day was celebrated in 1908, and Anna chose the second Sunday in the month of May, as it was the closest day to her mother's day of death, which was May 9, per the BBC. During the celebration, Anna gave the mothers in attendance carnations, which was her mother's favorite flower. Six years later in 1914, President Woodrow Wilson officially made Mother's Day a national holiday.
Decades before, however, there was another woman who may have inspired Anna's Mother's Day idea, and her name was Julia Ward Howe.
Who was Julia Ward Howe?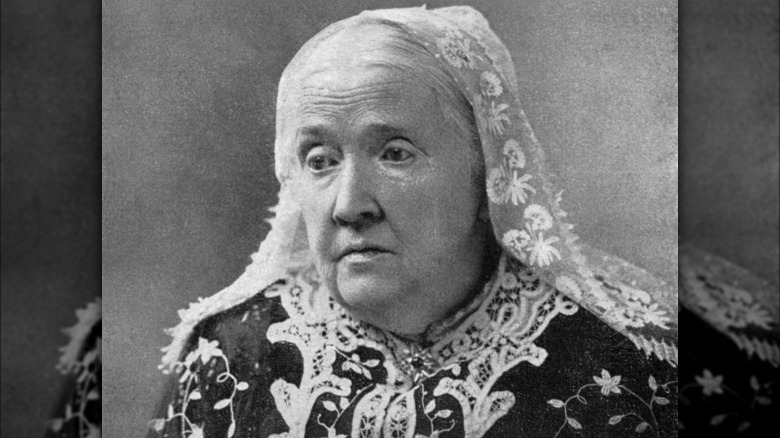 Culture Club/Getty Images
Julia Ward Howe was a suffragist and poet known for penning the Union's Civil War anthem titled "Battle Hymn of the Republic" in 1861. In her lifetime, Howe was active in several women's organizations and was an outspoken advocate for peace, as reported by Women's History. She was also the co-founder of the American Woman Suffrage Association, a political organization based in Boston that fought for women's rights to vote, among other things.
In 1872, per National Geographic, Howe, along with her fellow anti-war associates, promoted Mothers' Peace Day. Its purpose was to support and honor mothers who have lost their husbands and sons to the Civil War and the Franco-Prussian War. She called for people to gather to gather in various locations around the world to share and discuss ways to achieve world peace. Howe didn't only spread the world locally, she also traveled to different countries to encourage people — regardless of their race, nationality, gender, and religion — to fight for peace (via Zinn Education Project).
Mother's Day Proclamation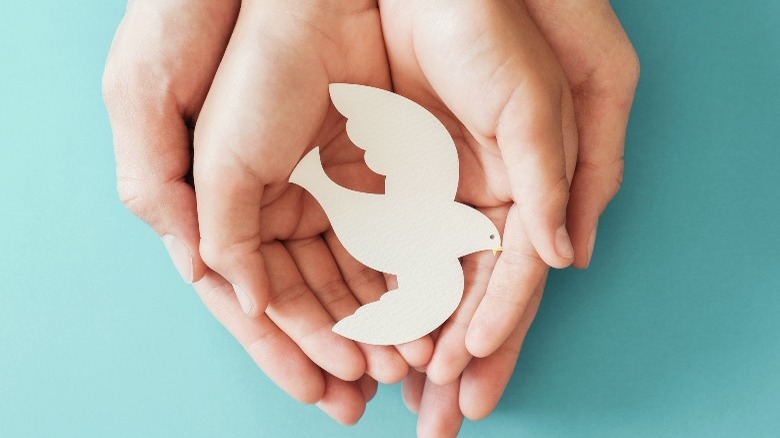 SewCream/Shutterstock
Julia Ward Howe wrote the Mother's Day Proclamation in 1870 to promote Mothers' Peace Day. In it, she wrote, "The sword of murder is not the balance of justice," and she finished the proclamation by calling women from all parts of the world to unite for peace, per the Democratic Socialists of America. In the years following the first Mothers' Peace Day that was held in Boston, Massachusetts on the second Sunday of June 1872, several cities — such as Chicago, New York, and Philadelphia — also held gatherings.
Eventually, Anna Jarvis' version of Mother's Day took on. However, as reported by the BBC, businesses took advantage of the celebration and commercialized what should have been a genuine expression of honoring mothers. Jarvis hated the idea of businesses profiting from Mother's Day, and she fought to have it abolished. However, her efforts were put to a stop when she was admitted into a sanitarium where she died in 1948.