How The Cold Case Of Anna Palmer's Murder Was Solved Over A Decade Later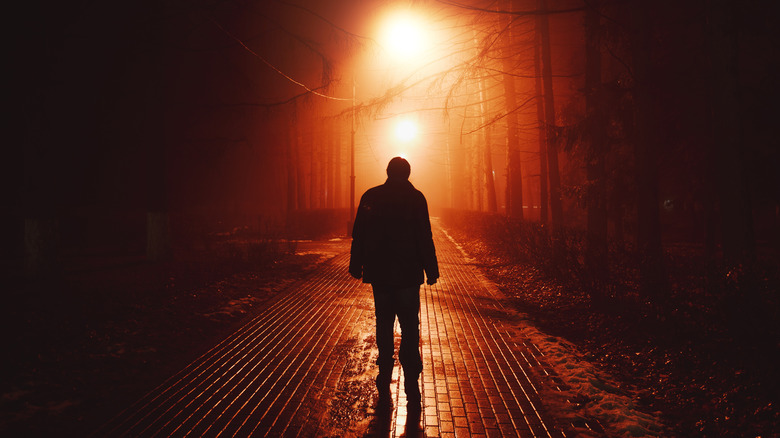 Vladimir Mulder/Shutterstock
Anna Palmer was a 10-year-old girl from Salt Lake City, Utah, whose murder case went cold for more than 10 years before it was finally solved. According to the girl's mother, Nancy Palmer, her daughter was a "little socialite" who loved playing with other children in their neighborhood (via Deseret News). On the afternoon of September 10, 1998, Nancy was at work when she received a call from her daughter asking permission to see her friends and play. Nancy agreed and told Anna to let her know when she'll be back.
When Nancy got home at about 7 p.m., she found Anna sprawled on their porch. She was pale and cold to the touch, and Nancy immediately called emergency services. The operator told her to do CPR while waiting for the paramedics, but her efforts were futile, as Anna's throat was injured and had a hole. According to Medium, emergency responders arrived within minutes of Nancy's call and Anna was brought to the hospital. However, she didn't survive the brutal injuries and was declared dead.
The case went cold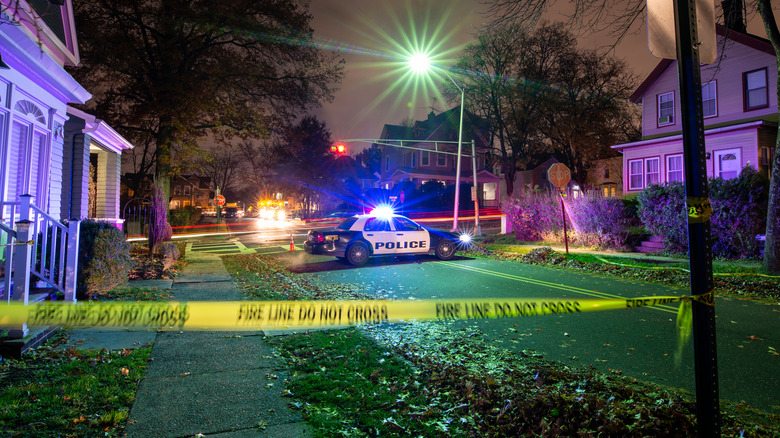 Thomas Egan Photography/Shutterstock
Investigators discovered that Anna Palmer was stabbed several times in the throat and had been sexually assaulted. They interviewed Loxane Konesavanh, the friend Anna was with that afternoon. When it was time for Palmer to go home, the girls headed to the corner of a street where they typically went their separate ways to go home. Konesavanh said that she noticed a man following them, and she told her friend to let the man pass, per Deseret News. The girls stopped, and Palmer told her friend to run home.
A 14-year-old girl named Amie Johnson witnessed the two girls walking home that day, and she told detectives that she saw a man following Palmer. Despite all the information, there was little evidence and authorities had only a few details to work with. As reported by Medium, an $11,000 (about $19,400 in today's money) reward was offered in hopes that the public could provide information that would lead to the person responsible for the little girl's death. Even then, no arrests were made, and the case went cold.
Anna Palmer's murderer was caught with DNA evidence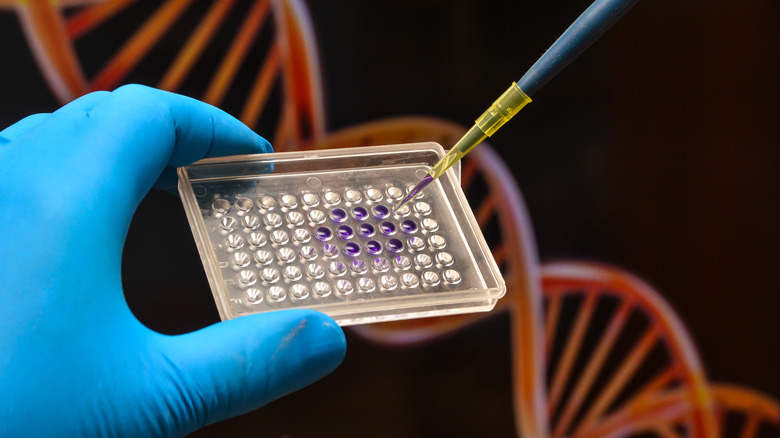 Sergei Drozd/Shutterstock
It wasn't until 2009 — 11 years after Anna Palmer's murder — that detectives re-examined the case. By then, new forensic technology was available, and body swabs, clothes, and other pieces of evidence were once again analyzed (per KSL). Sorenson Genomics is a Utah-based company that specializes in the analysis of genetic samples for ancestry purposes. The company became known for its extensive DNA analysis, and in 2006, it changed direction from ancestry to forensics, according to Deseret News.
Samples of Palmer's fingernails were sent to the lab, and they utilized alternative light sources to get DNA under the fingernails. The sample was enough to come up with a profile, and it was matched to a man named Matthew John Beck, who was 19 years old at the time of Palmer's death. As reported by Fox News, investigators confirmed that Beck lived near Palmer's home in 1998. He was found incarcerated in Idaho where he was serving time for sodomizing a minor. Beck pleaded guilty in 2011 to murdering Palmer, and he was sentenced to life in prison without parole, per Salt Lake County.