The Belgian Musician Who Played Harmonica For Sesame Street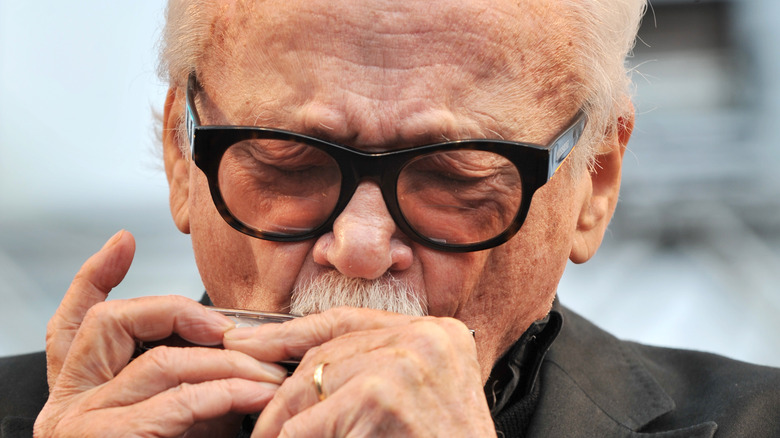 Gie Knaeps/Getty Images
When Jean-Baptiste "Toots" Thielemans first picked up the harmonica — and showed some real talent with it — other musicians told him to toss the children's toy away and "get a real instrument." Instead, he mastered both the harmonica and guitar early in his career and became a jazz legend, leaving a lasting impression on both his chosen genre and the many musical scores to which he contributed across television and film (via NPR).
What Thielemans' peers told him wasn't an uncommon opinion for the time. By the 1940s, the harmonica had a singular reputation as a simple folk instrument that had drifted over to the U.S. from Europe. According to the Smithsonian, it wasn't until the Harmonicats' hit "Peg O' My Heart" in 1947 that the instrument was taken seriously. But Thielemans had an affinity for folksy toys, having grown up as a child accordion player in Belgium, and in Toots' hands the humble harmonica was transformed into a bona fide jazz instrument. His eventual fame and popularity ensured that he'd leave his mark all over the soundscape of popular culture, including in the theme of a timeless children's show.
'Where the air is sweet'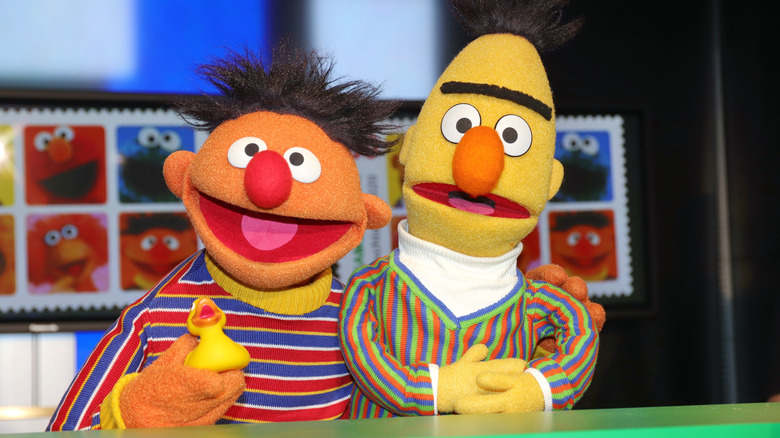 Tristar Media/Getty Images
The theme song for "Sesame Street" was one of many projects Toots Thielemans had a hand in over the course of his career. His harmonica playing opened and closed each episode of the educational children's show, which debuted in 1969 (via Sydney Morning Herald). "Sesame Street" has played host to many musical legends across its more than 50-year run, from Johnny Cash to Yo Yo Ma and Destiny's Child, but Thielemans might be the most well-hidden talent to grace the show (via Paste Magazine).
During his career, he brought his skillful harmonica playing to other popular themes as well, such as the score for the film "Midnight Cowboy" (which also released in 1969). But Thielemans also mastered a third instrument as well: his whistling, which he often used to accompany his guitar. His performance is the source of the famous Old Spice whistle (via NPR).
Toots' real passion was jazz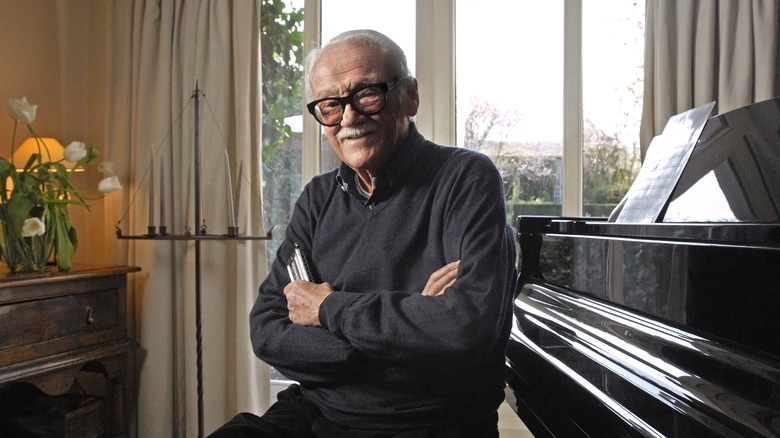 Bloomberg/Getty Images
Of all things, Toots Thielemans' first big claim to fame was his ability to whistle and play guitar at the same time. His 1961 song "Bluesette" introduced his talents to the world on what would become his first big hit and, eventually, a jazz standard. (Check it out on YouTube.) Even though he would in time become one of the busiest and most celebrated musicians in the industry (Quincy Jones once called Toots "one of the greatest musicians of our time"), he reportedly didn't take music very seriously until he heard a Louis Armstrong record in 1940. That, according to The New York Times, changed everything for him. His career led him to work with Ella Fitzgerald, Charlie Parker, Billy Joel, Paul Simon, and many more, and he was even bestowed the title of baron by Belgium's royal family.
Thielemans died in 2016 at the age of 94. On April 29, 2022, Google honored his 100th birthday with a Google Doodle of the musician, who they called "an unrivaled harmonica player and a true Jazz Master."