Who Is Mick Mars' Supermodel Wife, Seraina Schonenberger?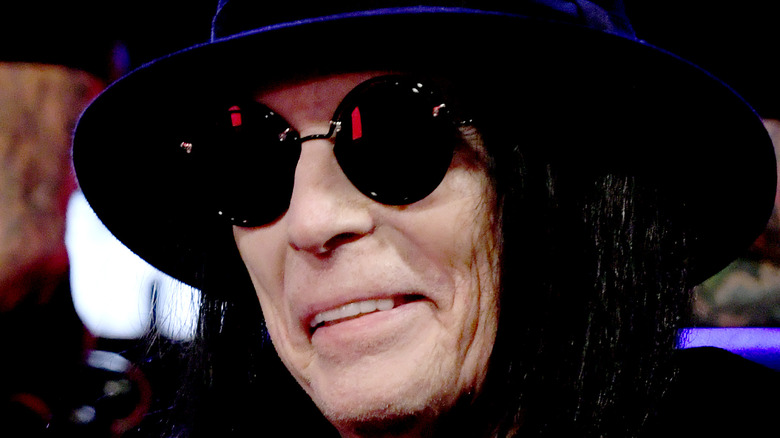 Kevin Winter/Getty Images
What famous rock star has not dated or married a supermodel? Few come to mind, especially out of the stars from the 1980s. The infamous band members of Motley Crue, the self-proclaimed "world's most notorious rock band," are no exception. The band consists of lead singer Vince Neil, drummer Tommy Lee, Nikki Sixx, and Mick Mars. In the nearly 40 years that the band has been together, they have scored seven platinum albums and three Grammy nominations.
There have been some high profile women connected to Motley Crue over the years, notably the recent resurfacing of Tommy Lee's relationship with Pamela Anderson in the form of the Hulu series "Pam and Tommy" which chronicles the scandal of their sex tape that was leaked out in the mid-1990s. Before there was Kim Kardashian and Paris Hilton, there was Pamela Anderson.
But what about the rest of the band members — especially the seemingly quieter Mick Mars?
Mick Mars met his wife at a concert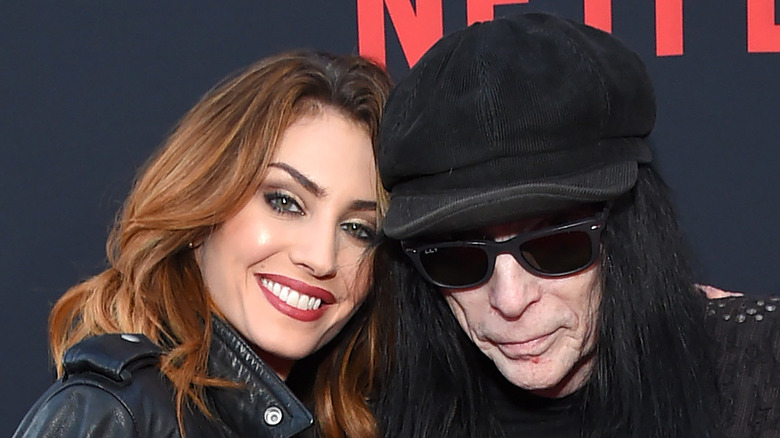 DFree/Shutterstock
Mick Mars is perhaps not as well known as the other members of Motley Crue, but has served a key role in the band as the lead guitarist. Throughout his life, he has almost been forced to give up the guitar due to ankylosing spondylitis, a form of arthritis in the spine from which he began suffering when he was only 19. It causes his eyes to be sensitive to bright lights and causes him to bend forward. He has definitely beaten the odds and celebrated his 70th birthday in 2021.
In true rock star fashion, he has a younger supermodel wife as well. Seraina Schonenberger and Mars met at a Motley Crue concert in 2007 and they got married in 2013 despite a three decade age difference, according to The Famous People. From a young age, she began modeling and was even crowned Miss Zurich in her native Switzerland. This opened up more modeling opportunities by the time she met Mars. She was a longtime fan of Motley Crue when she met him (via JukeBugs).
This is Mick Mars' third marriage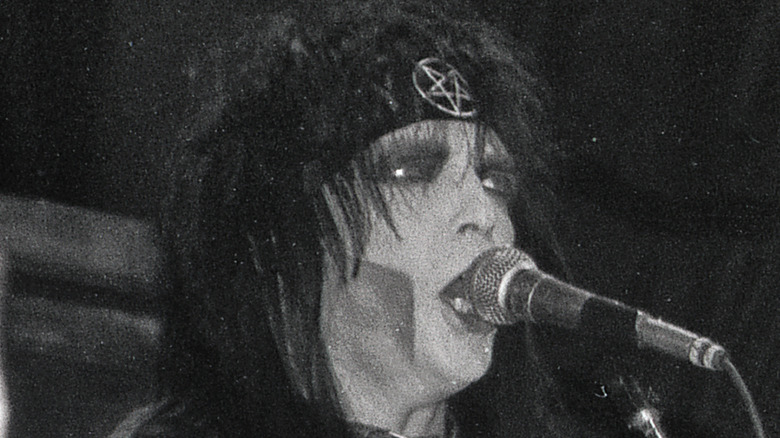 Bill Tompkins/Getty Images
Seraina Schonenberger has done most of her modeling in Switzerland and once competed in the Miss Switzerland Pageant, but now lives with Mick Mars in Nashville, Tennessee (via Married Biography). They keep a low profile, but her Instagram indicates that the two are still happily married. For their seventh wedding anniversary in 2020, she posted a photo of them together and captioned it, "having your soulmate by your side makes you feel like you can conquer anything together."
Their relationship proves that people can find love later on in life. Mars had been divorced twice before meeting Schonenberger. From 1990 to 1994, Mick Mars was married to Emi Canyn. Before that, he was married to Sharon Deal in the 1970s, with whom he had two children. A third child is likely from his relationship with Canyn, but this is not confirmed. Mars and Schonenberger do not have childred together, but Mars does have one grandchild from his daughter Stormy Deal (via The Famous People).
Motley Crue is still going strong as well. They have a stadium tour in 2022 with Def Leppard, Poison, and Joan Jett. The band also celebrated 40 years together in 2021.