The Tragic 1959 Death Of The Little Rascals' Carl 'Alfalfa' Switzer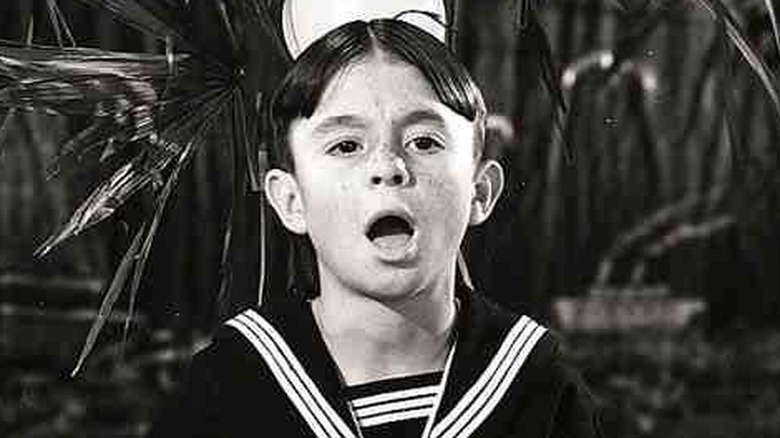 United Archives/Getty Images
In the century or so since movies and (later) television have been things, children who have performed in the industry haven't always fared well. Being a marketable star as a child doesn't always translate to success on screen as an adult, and many child actors, some bearing trauma from the abuse they suffered either on-set or at home, flounder as adults. For example, Corey Haim, a teenage heartthrob in the 1980s, battled substance abuse after his star faded, and he died of an overdose in 2010, as ABC News reported.
Half a century before Haim, another former child star, slugging away in anonymity after his career fizzled, died in violence. Carl Switzer, who portrayed the lovable but dorky Alfalfa in the "Our Gang"/"Little Rascals" shorts, worked various odd jobs and had run-ins with the law as an adult, as History reports. Unfortunately, one night he got a bit too ambitious going after money he thought was his, and he paid for it with his life.
Carl's life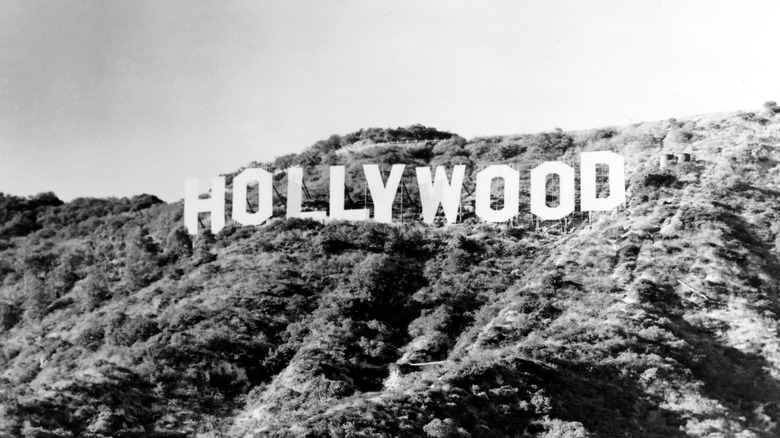 Michael Ochs Archives/Getty Images
Most people who have had lengthy careers on film and/or TV got there through hard work, taking acting classes, going to audition after audition, and persisting. Few and far between are the people who got a big break simply by being in the right place at the right time.
Carl Switzer, however, was in the right place at the right time. As History reports, the Illinois-born Switzer was on vacation with his family in Southern California, and stopped by the Hal Roach Studios. Not long afterwards, he had a contract.
Unfortunately, typecasting was a thing a century ago just as much as it is today, and once he was no longer an adorable child, he had a hard time finding roles. He worked odd jobs to support himself, including training dogs, according to Film Daily. It would be a dispute over a hunting dog that would set into motion the series of events that cost Switzer his life.
Carl's death
Some time in late 1958 or early 1959, according to Film Daily, Switzer agreed to train a hunting dog for Moses Stiltz. However, the dog ran off at some point, and either Stiltz or Switzer offered a reward for the return of the lost animal. (The Los Angeles Times claims that it was Stiltz who offered the reward.) When the dog was returned to the bar where Switzer was working, Carl paid the good Samaritan $35, plus provided him with about $15 of drinks on the house.
At some point, Switzer and his friend, Jack Piott, decided that Stiltz should pay back Switzer the $50 (about $400 in 2022 dollars), and on January 21, 1959, the two became intoxicated and went to Stiltz' home to collect. Stiltz wasn't interested in paying, and fight broke out, during which Switzer allegedly assaulted Stiltz with a clock and then produced a knife. It was then that Stiltz shot Switzer, who died en route to the hospital. As Calisphere reports, a coroner's jury cleared Stiltz of any wrongdoing.