The Bizarre Reason The Vatican Investigated Shirley Temple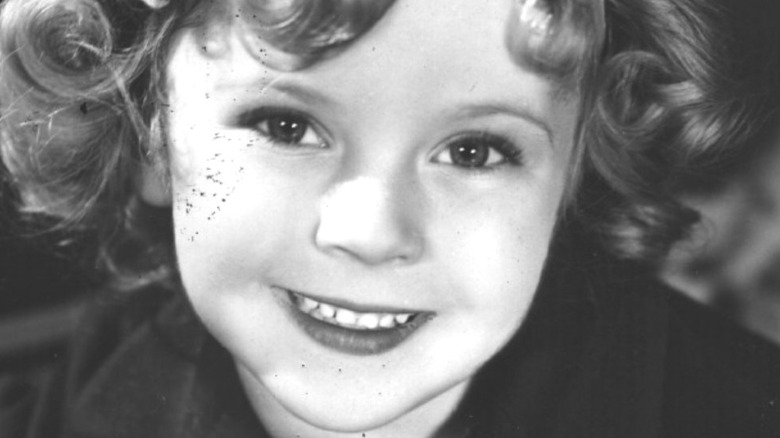 General Photographic Agency/Getty
One of the most famous faces to ever come out of Hollywood is that of child star Shirley Temple. This sweet little darling began her career at the tender age of 3, and by the age of 7 was an accomplished singer, dancer and movie starlet. With her adorable dimples and trademark curls, she made her way into the hearts and homes of millions across the world during one of the darkest times in history, the Great Depression.
Over the course of her career, Temple brought joy to both young and old. She became the face of childhood innocence and had the ability to transport viewers to a happier time and place. With the amount of star power this little girl possessed, it's easy to forget that with that kind of fame comes all kinds of things, both good and bad. In addition to the positives and inevitable negatives, there can also be some things that are just — well, odd. Unfortunately, neither Temple's youth or enchanting talents could spare her from becoming the object of a rather bizarre conspiracy.
A budding career
Shirley Temple's career as a child star is the stuff of legend. She started acting when she was three, and shortly thereafter her mother enrolled her in dance lessons to capitalize on her daughter's natural talent (per Biography). Her initial acting gigs eventually landed her a contract with the Fox Film Corporation. She participated in her first Hollywood film, "Carolina," at the age of 6, and from there her career really began to take off.
Throughout the 1930s and '40s, Temple took the film industry by storm, starring in around 45 feature films. Some of her most famous movies include "Heidi," "The Little Princess," and "The Little Colonel," in which she made film history as part of the first interracial couple to dance together on the big screen, sharing the scene with Bill "Bojangles" Robinson. She became a dominant force at the box office and won multiple awards. Temple's talent was undeniable, and she managed to catch the eye of many important people, from the president of the United States to the pope.
An unorthodox theory emerges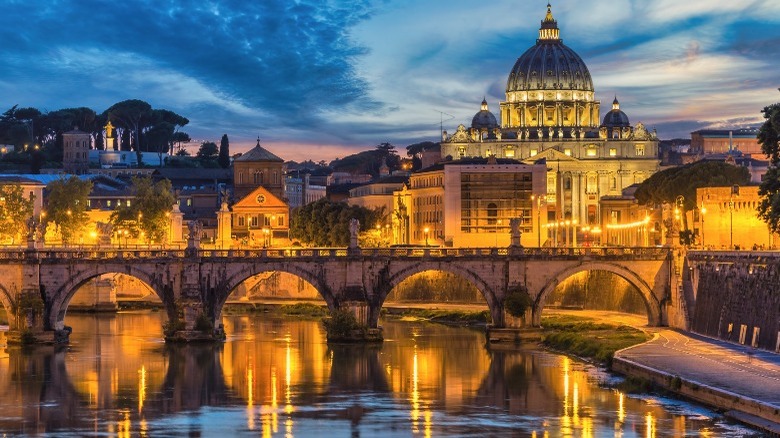 Noppasin Wongchum/Shutterstock
It was obvious to just about everyone that Shirley Temple was a gifted actress, singer and dancer. This fact was made even more apparent by her mastery of these skills at such a young age. According to ShowBiz Cheat Sheet, at the height of Temple's career, some strange rumors began to float around about her. Apparently, some folks didn't believe that it was possible for a child as young as she to be so adept with her abilities — there must be some other explanation.
Skeptics began to push the idea that Temple was not actually a child, but an adult with dwarfism, pulling a fast one on moviegoers across the globe. As the career of this curly-haired cutie pie was a matter of the utmost importance during one of the most unstable times in history (Great Depression, World War II), it needed to be investigated. The entity that decided to take on this assignment was none other than the Vatican. The head of the Catholic Church sent Father Silvio Massante to discover whether or not she was a child, or an adult little person (per ShowBiz Cheat Sheet). (*Spoiler Alert*) Shirley Temple was, in fact, just a 10-year-old child. Just a child who possessed a ton of talent and skill, and used them to bring delight and happiness into the lives of millions who sorely needed it.