The Girls Gone Wild Videos Made A Lot More Money Than You Probably Thought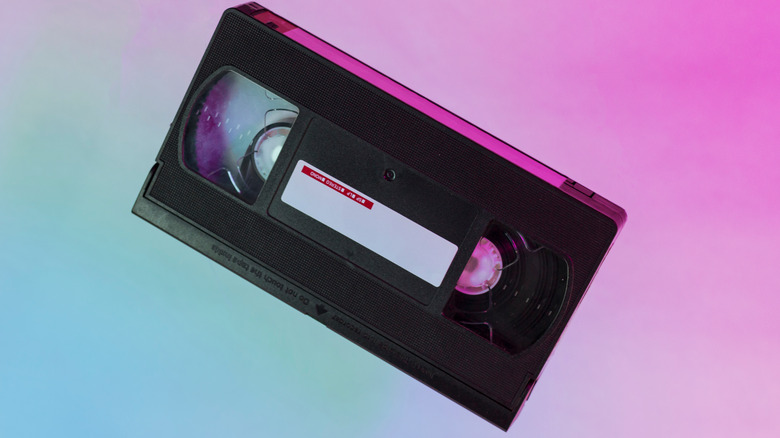 TurboYoda/Shutterstock
These days, you can easily find just about anything you're looking for on the World Wide Web. Enjoy seeing people working on cars? YouTube has a whole genre devoted to backyard mechanics. Enjoy watching other people play video games (or even chess)? Twitch has you covered. And of course, it goes without saying that there's no shortage of adult entertainment out there on the web, whether for free or behind paywalls.
A generation ago, things were different, in particular when it came to the latter category of entertainment. To fill that need, you had to rent, or buy, VHS tapes (and later, DVDs). One of the biggest names in that industry, for a while anyway, was the "Girls Gone Wild" franchise. As Variety explained, making use of late-night infomercials, the franchise peddled tapes/DVDs of young women, usually at party destinations such as spring break, lifting their bikini tops for the camera and/or generally acting "wild." As adult entertainment, it was all rather tame, even then. But that can't-miss business model made its founder, Joe Francis, a multimillionaire. Unfortunately, Francis' adherence to the law was sometimes lacking, as was his ability to keep his mouth shut. In the end, the company was forced to file for bankruptcy.
A license to print money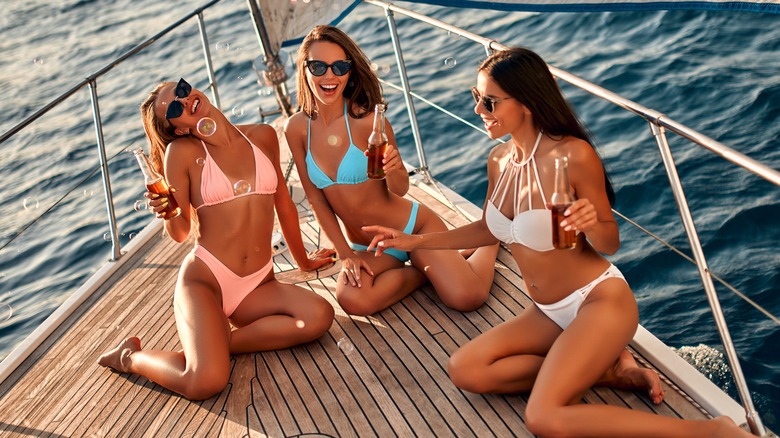 false/Shutterstock
Say what you will about Joe Francis, no one can accuse him of failing to see an opportunity when was right in front of him. For Francis, it was in softcore porn. Producing adult films requires pages of laws that must be followed and compliance documented, various permits, adherence to districting ordinances, and so on. Or, you can just go to spring break in Cancun, pay women a trifle (such as a hat or t-shirt, per Slate) for them to expose themselves on camera, and then start churning out copies. Soon, he was making millions.
Just how much did the franchise earn? Celebrity Net Worth reports that the franchise "generated hundreds of millions in revenue" while it was in operation. Yet as HuffPost reported in 2013, when the company was dragged into court for bankruptcy proceedings, the business claimed it had $50,000 in assets. However, that claim might not have been true, as legal filings in the case claimed that the brand, between its video sales, its magazine, clothing lines, and other assets, was worth closer to $20 million.
Where did it all go? Hard to say. He'd been hit with multiple civil judgments, including an eight-figure judgment he was ordered to pay to casino mogul Steve Wynn, although whether or not he paid any of those bills is unclear. Meanwhile, the franchise is still around, possibly in name only; according to the Wall Street Journal, the brand was sold to another adult entertainment production company in 2014.
How to fail at a foolproof business model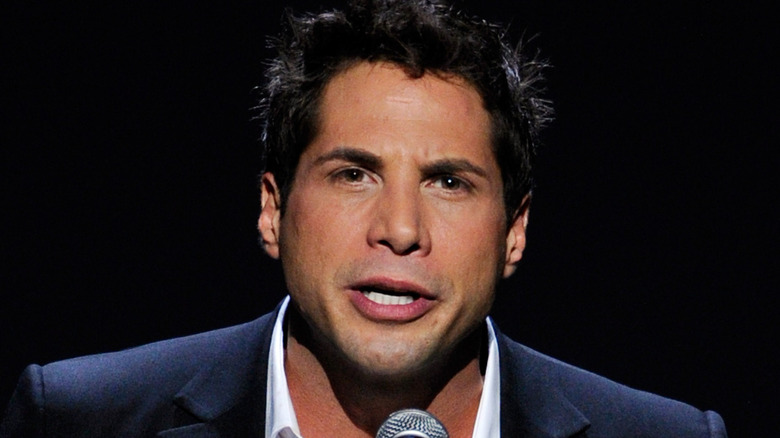 Ethan Miller/Getty Images
Rule Number One in the adult-entertainment industry is: Document everything. In particular, make sure you have your models' documented consent, and make sure you have proof that they've celebrated their 18th birthday. At least once the "Girls Gone Wild" franchise was accused of failing to do either or both of those things, as the Tampa Bay Times reported (with regard to the alleged filming of underage models), and as HuffPost reported (with regard to the alleged lack of consent from some models). Francis (above) was ordered to pay civil penalties to those women.
However, it wasn't Joe Francis' allegedly haphazard law abidance that sank his most famous franchise. Nor was it the emergence of the internet and the Wild West marketplace of limitless, free voyeurism that came with it. Rather, it was the allegation that he made libelous statements against an impossibly-wealthy businessman with a team of lawyers on retainer. According to HuffPost, he'd accused casino mogul Steve Wynn of threatening to kill him with a shovel. Wynn did no such thing, a court ruled, and slapped Francis with eight-digit judgments.
For whatever it's worth, Francis appears to have emerged from the whole thing net-positive. As recently as 2021, as TMZ reported at the time, he was living in a luxurious, multi-million-dollar mansion in Mexico, renting out rooms to celebrities for as much as $35,000/night (per Celebrity Net Worth).