The Suspicious Suicide Of Russian Oligarch Leonid Shulman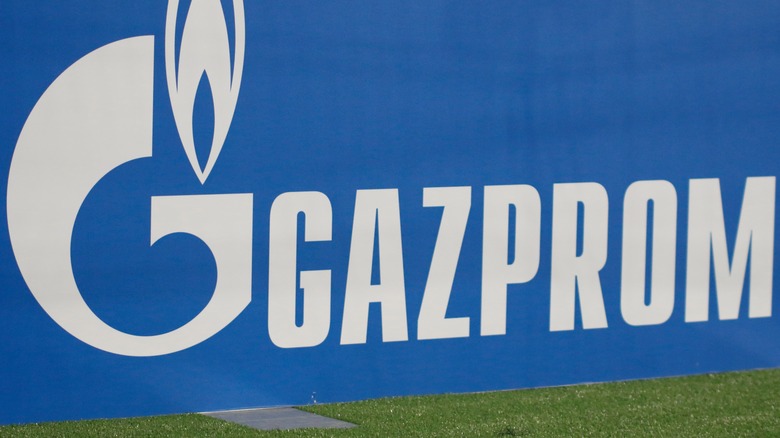 Maksim Konstantinov/Shutterstock
Several Russian oligarchs have died under mysterious circumstances, according to the New York Post. These deaths came both before and after the 2022 Russian invasion of Ukraine. Most have been ruled suicide or murder-suicide, as members of the oligarch's family were also found dead in several instances. Other incidents remain under investigation. Several men found dead were linked to the Russian publicly-owned natural gas producer, Gazprom. Gazprom reassured European clients that their gas exports could not be affected in the wake of the Russian invasion of Ukraine under President Vladimir Putin, as Reuters reports.
Observers suspect the administration of Russian President Vladimir Putin may have played a part in killing these men, and in some cases, also their families. Allegedly, these deaths were then staged to look like suicides or murder-suicides. Exactly why Putin may be targeting Gazprom executives remains unclear. It would not be a new tactic for the Russian president, though. In 2017 Putin may at that point have been linked to as many as 38 Russian oligarch deaths, as USA Today reports. Almost all of those deaths were under suspicious circumstances. Such was the case when Gazprom's top transport manager, Leonid Shulman, was found dead in his home, as Newsweek explains.
Leonid Shulman was under investigation for fraud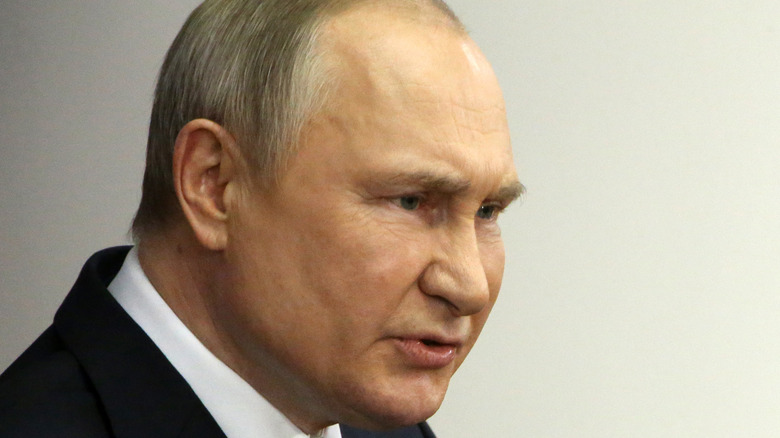 Contributor/Getty Images
At the time that Leonid Shulman died, in January, 2022, he was the head of Gazprom's Invest transport service — a Gazprom affiliate — and was under investigation for fraud, according to Fortune. In the aftermath of the Russian invasion of Ukraine, Vladimir Putin demanded that European clients make payments in Russian Roubles to Gazprombank, an affiliated financial institution to the gas provider, Gazprom. This would circumvent sanctions from the West brought about as a result of the conflict. As of May of 2022, though, partial sanctions were also announced against executives at Gazprombank, according to Reuters.
Up to that point, Gazprom was spared in terms of Western sanctioning so the flow of natural gas from Russia to Europe would not be interrupted. These partial-sanctions were done to both punish Russia for the invasion and to make a statement that Gazprom bank was no longer a financial safe haven. Senior Biden administration official clarified (via Reuters) "This is not a full block. We're not freezing the assets of Gazprombank or prohibiting any transactions with Gazprombank. What we're signaling is that Gazprombank is not a safe haven, and so we're sanctioning some of their top business executives ... to create a chilling effect."
Leonid Shulman was found with stab wounds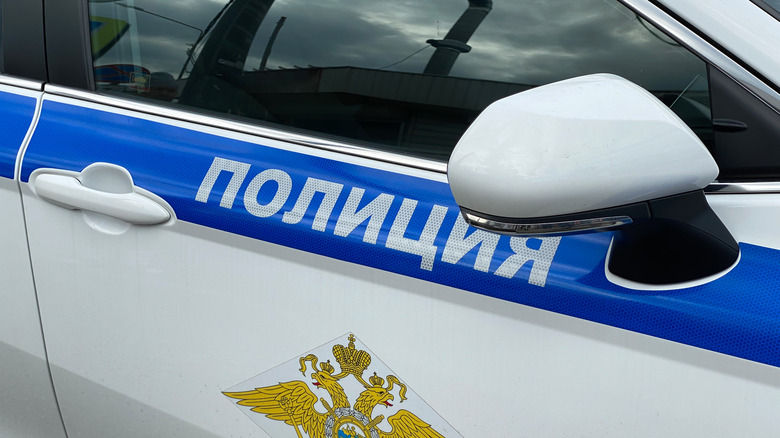 photoofis/Shutterstock
Fraud investigation and sanctions aside, Leonid Shulman was found dead in the run-up to the Russian-Ukrainian conflict on his own bathroom floor. He had stab wounds on his wrists. No one else died. Shulman lived in a high-end real estate development near St. Petersburg, according to Fortune. An alleged suicide note was also found. In it, Shulman complained of ongoing chronic pain issues resulting from a broken leg, per the Polish non profit think tank, Warsaw Institute.
Shulman was on leave from work from Gazprom when he died, according to the Russian media group RBC. An investigation into his death is ongoing, according to Newsweek. The alleged fraud that Shulman was under investigation for involved the upgrade of Gazprom's vehicle fleet, which was under his purview, as the Warsaw Institute also explains. The number of Russian oligarchs and gas executives found dead from suicide or a result of murder-suicide surrounding the Russian invasions of Ukraine is described as suspicious by the Warsaw Institute. On the death of Shulman, Gazprom released this statement (via Newsweek) "Our colleague, the head of the transport service, Leonid Aleksandrovich Shulman, has passed away. The circumstances are being investigated."