How A Star Trek Actress Wound Up Breaking The Bill Cosby Assault Case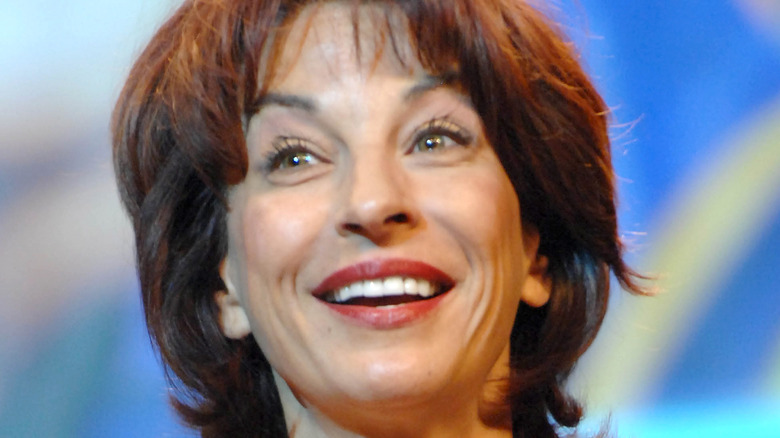 Albert L. Ortega/Getty Images
Despite the fact that Lycia Naff only appeared in just two episodes of "Star Trek: The Next Generation," but she remains a fan favorite who makes appearances at Star Trek conventions despite having moved on to an entirely new career. Per a 2018 interview with the official Star Trek website, Naff played ensign Sonya Gomez on the episode "Q Who?," which first aired on May 6, 1989, according to IMDB, and once again on the episode "Samaritan Snare," which ran on May 13, 1989. Sonya Gomez was set up as a possible love interest for Geordi La Forge, played by actor LeVar Burton, and there was reportedly chemistry between the two that would have made this a good plot point. However, as Naff made just those two appearances, the characters' relationship didn't go any further. 
Naff said of meeting before they began filming Burton, "I could barely breathe. I'd seen everything he'd ever done. He is one of my heroes." She went on to say "I was blown away by how generous an actor he is. We rehearsed our scenes without LeVar wearing his character's wraparound glasses, so there was lots of eye contact and connection." Sonya Gomez was originally meant to be a recurrent character on the show, but she "was told that producers thought Gomez was too funny to be the type of love interest that would cause Geordi to get a possibly fatal operation to see me...I was super-bummed when I got the news." 
From Star Trek to investigative journalism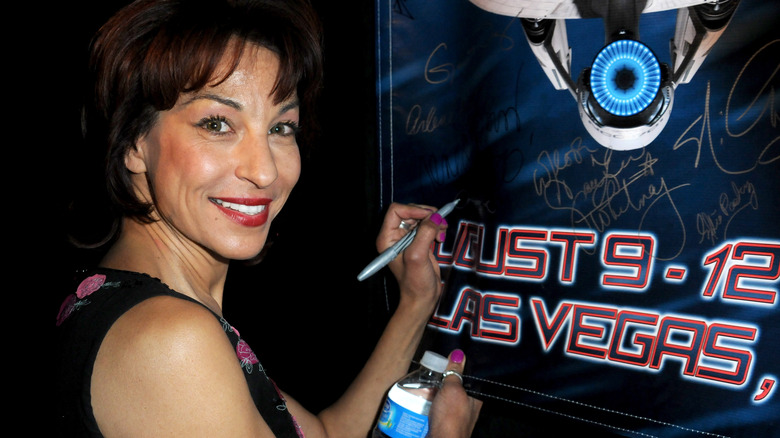 Albert L. Ortega/Getty Images
In addition to her short but memorable time on "Star Trek: The Next Generation," Lycia Naff appeared in a slew of other television shows and movies, including "St. Elsewhere," "Fame," "Law & Order," "Lethal Weapon," "Biker Chicks in Zombietown," and "Total Recall," which featured her as a three-breasted alien named Mary, per the Star Trek website. According to the IMDB, Naff's voice was featured as Sonya Gomez in 2021 on an episode of "Star Trek: Lower Decks." Before that, her last acting appearance was in 2008 on the television show "Ghost Whisperer;" Naff has gone on to have a second career as an undercover investigative reporter. 
As she told the Star Trek website in 2018, "I surfaced with my byline when I exclusively broke the Bill Cosby rape scandal in 2014." Per her LinkedIn profile, Naff has been an Entertainment Journalist/News Producer since 1995; according to her resume, her most current roles include senior investigative reporter for the Daily Mail, National Bureau, correspondent for both the E! Network and Woman's Day Australia, and freelance writer for Bauer Media, International.
How did Lycia Naff come to break the Bill Cosby sexual assault case? On November 14, 2014, Barbara Bowman wrote an article for the Chicago Tribune in which she described how she was asked to testify against Cosby in 2004 as part of a lawsuit by Andrea Constand. Constand had alleged that Cosby had sexually assaulted her. 
How Lycia Naff broke the Bill Cosby story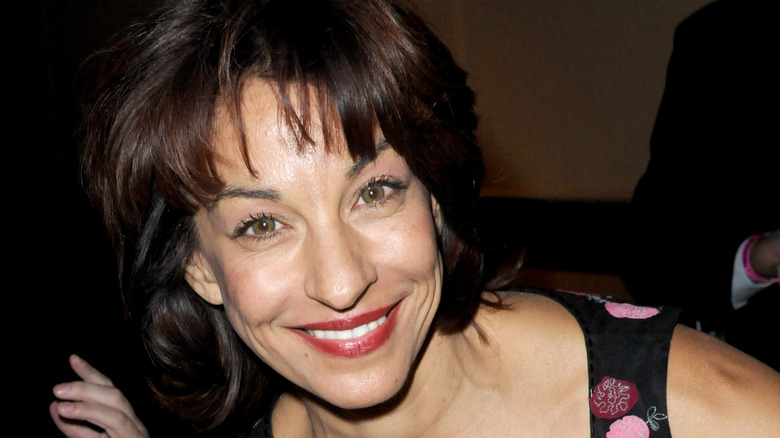 Albert L. Ortega/Getty Images
Andrea Constand and Bill Cosby ended up settling out of court in 2006, which meant Barbara Bowman didn't have a chance to go on record with her testimony. Bowman went on to write for the Chicago Tribune, "Over the years, I've struggled to get people to take my story seriously" and so when Lycia Naff contacted her regarding a piece she was writing for the Daily Mail, she agreed to speak on the record. Interest in the many sexual assault allegations against Cosby was piqued within the media after comedian Hannibal Buress referenced them in an October 2014 standup routine, available on YouTube.
Bowman told Naff that her first interaction with Cosby took place when she was a 17-year-old aspiring actress. After a "private audition" with Cosby in 1985, he reportedly presented himself as to her as a father figure. However, he went on to emotionally and sexually abuse her for over two years, eventually cutting her off entirely after she resisted an assault in an Atlantic City hotel room. She attempted to come forward in 1987 and approached a lawyer but claims, "He laughed me out of the office. He said I was delusional, ridiculous, making these stories up. No one believed me." As Bowman had never signed a nondisclosure statement as part of any sort of settlement, she was free to tell Naff her story without fear of getting sued and did so, noting "My hope is that others who have experienced sexual abuse will not be intimidated into silence by the famous, rich and powerful."