Where Is Betty Gore's Husband Allan Today?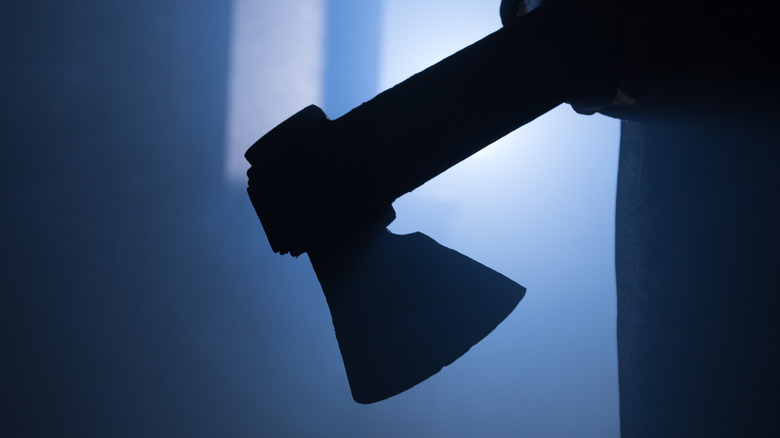 zef art/Shutterstock
Betty Gore was the victim of a shocking murder that stunned a small Texas community and left behind a grotesque crime scene that managed to put a lump in the throat of even the most seasoned investigators. Gore was found laying on the floor of her laundry room with over 40 ax wounds to her body, rendering her almost unrecognizable. What investigators standing around her body didn't know at the time was that Gore had been murdered by one of her best friends, Candy Montgomery.
According to a 1984 article in Texas Monthly, Gore and Montgomery met at a church. The two women and their families became close. However, that closeness was put in jeopardy when Montgomery started engaging in an affair with Gore's husband, Allan. According to The U.S. Sun, the Gores managed to maintain the façade of a normal, happily married couple, but the reality was that Allan's affair with Montgomery was wearing them down, though they did everything they could to make things work, as they didn't believe in divorce.
Allan Gore was out of town when his wife was murdered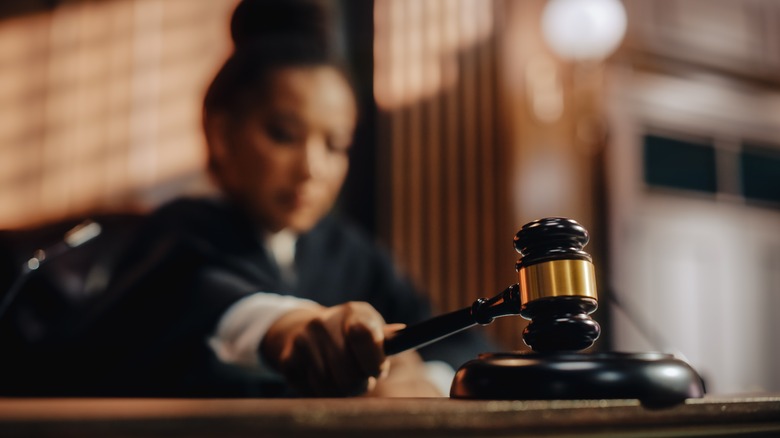 Gorodenkoff/Shutterstock
The Gores entered a program to help their marriage and appeared to see some results. Montgomery and her husband did the same, only they didn't have the same luck with it as the Gores did (via Texas Monthly). Montgomery and Allan Gore's affair ended in October 1979, according to A&E.
The next year, Allan Gore was in Minnesota on a business trip. He grew concerned after he had trouble contacting Betty and asked neighbors to go check on her. They went into the house and discovered Betty Gore's body. Initially, police feared that they may have a killer on the loose. Technically they did, but they zeroed in on Montgomery when Gore came clean to them about their affair. Montgomery was arrested and charged with the murder of Betty Gore.
Shockingly, Montgomery didn't deny that she had been the one wielding the ax that killed her former friend, but she did claim that she had only done so in self-defense. She claimed that Gore had threatened her with an ax and ordered her to stay away from Allan. Eventually, a struggle ensued which ended with Betty Gore dead on the floor after receiving 41 ax wounds. It seemed like a bit of a stretch, but it was enough to convince a jury that Montgomery shouldn't be convicted, and she was found not guilty.
Allan Gore today
According to The Cinemaholic, Allan Gore was never considered a suspect in his wife's death due to the fact that he was in another state at the time, and that it was his concern that led to the discovery of her body. His admission of having engaged in an affair with Montgomery gave the ill-fated prosecution a motive for the killing.
The Dallas Morning News reported that Allan Gore quickly remarried after his wife's death, tying the knot again before Candy Montgomery even went to trial. Around the same time, he also lost custody of the couple's two daughters, one of whom was just 1 year old and found in the house when Betty's body was discovered. The girls lived with Betty's parents, and while he and his daughters became estranged over the years, it has been reported that they eventually reconciled. Gore is believed to now live in the Sarasota, Florida area and has since divorced his second wife. He has otherwise maintained a fairly low profile.