Whatever Happened To Candy Montgomery's Two Children?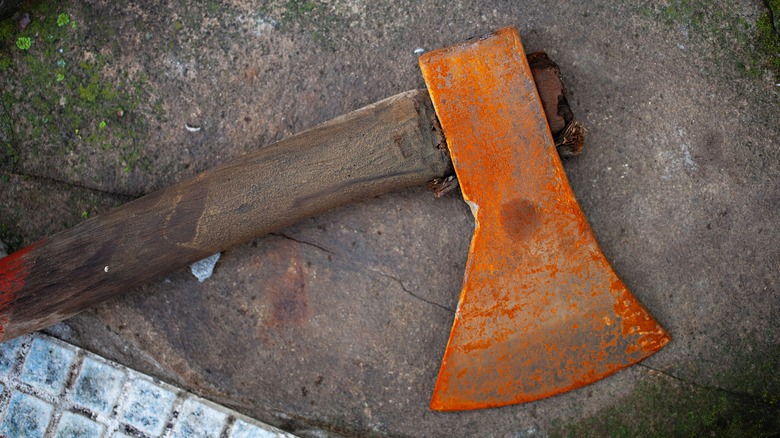 osh/Shutterstock
On June 13, 1980, Texas housewife Candy Montgomery ruthlessly murdered her best friend, Betty Gore with an ax. According to Texas Monthly, Gore was struck 41 times. Ultimately, the attack had mangled the face of the young mother of two (per All That's Interesting). Although police did not immediately have a suspect, Oxygen reports that the crime scene hinted that this was personal; Gore must have known her killer. To make matters worse, Gore's baby, Bethany, was also found at the crime scene. Although she was alive, she was heavily distressed. When investigators discovered that Candy Montgomery had been the last to enter the Gore family home, they grew suspicious.
Soon after, Allan Gore, Betty's husband, admitted that he and Candy were having an affair. E! Online writes that Candy was subsequently arrested and put on trial for Gore's murder. As Buzzfeed explains, the trial was sensational, to say the least. Montgomery and Gore had met at church and were known to be very close to one another. Moreover, their young daughters, who were both the same age, were also friends. How then, could this have happened in a sleepy Southern town?
This is how the Gore children feel about Candy Montgomery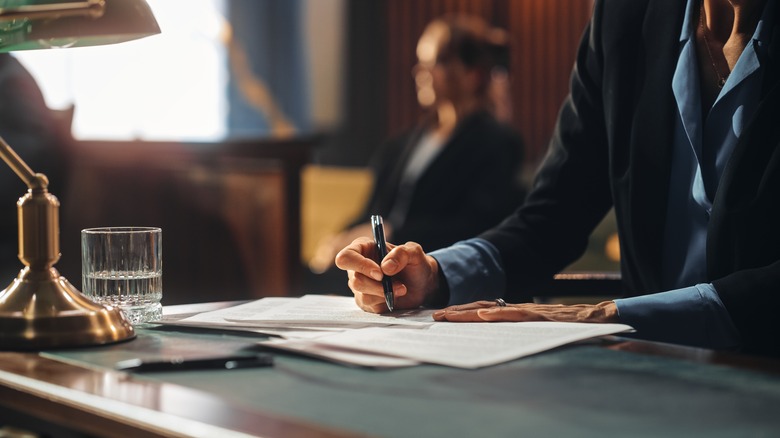 Gorodenkoff/Shutterstock
According to Oxygen, Montgomery's lawyer stated that she had killed Gore in self-defense. While on the stand, Montgomery explained that she showed up at the Gore's residence to pick up a bathing suit for Alisa, the Gore's older daughter whom she was babysitting (via All That's Interesting). It's then that Gore asked Montgomery point-blank if she was having an affair with Allan. Montgomery confessed that she was and claims that Gore proceeded to attack her with the ax. Montgomery then overpowered Gore and killed her. She left baby Bethany in her crib and returned home as if nothing had happened.
In a decision that is still deemed controversial today, Buzzfeed states that jurors bought Montgomery's self-defense story. She was ultimately acquitted of Gore's murder in October 1980. Bustle reports that after the trial came to an end, Allan remarried and lost custody of Alisa and Bethany to Gore's parents. Alisa now lives in Kansas with her own family and works as a business controller.
Per The Sun, she has gone on to say that "My family has a lot of anger and a lot of hatred toward her (Montgomery)." Alisa's younger sister Bethany agrees and stated in a 2000 interview that "I just think (Montgomery) got away with it." Bustle notes that Bethany has a daughter, Betty, that was named after her mother.
Little is known about Candy Montgomery's children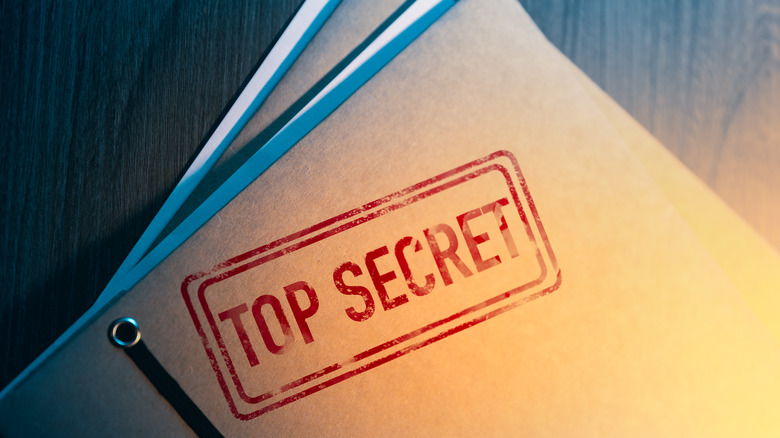 Fer Gregory/Shutterstock
Prior to the murder, Oxygen writes that Montgomery was focused on church-based activities and raising her son and daughter with her husband, Pat Montgomery. Decades after her acquittal, The Sun points out that information about her children is scarce. In fact, their names have never been publicly released. It's for this reason that they often have different names on the various shows that have been produced about Gore's murder. Despite this, The Cinemaholic reports that their actual names are Jennifer and Ian. However, their ages at the time of the murder are unknown.
By all accounts, Montgomery was a doting mother (via Bustle). Nonetheless, it seems that she eventually grew restless with her simple lifestyle and sought an affair with Allan Gore for this reason. After her acquittal, it's reported that the Montgomery family moved to Georgia (per Oxygen). According to The Daily Mail, it's believed that Montgomery now goes by Candace Wheeler and works as a therapist. As for Gore's family, Buzzfeed writes that they are unhappy about the recent interest in Gore's murder caused by new shows on HBO and HULU. One family member stated "It's extremely frustrating and definitely stressful" that they are constantly being confronted with Montgomery's image.