What Really Happened To Candy Montgomery's Husband Pat?
On October 30, 1980, church-going Candy Montgomery was acquitted of murdering her close friend, Betty Gore (via WFAA). It was a shocking end to the widely publicized and sensationalized Texas trial. According to Buzzfeed, Montgomery stated that she had killed the 30-year-old in self-defense. Gore had discovered that Montgomery and her husband, Allan Gore, had previously had an affair (per Oxygen). An enraged Gore came at Montgomery with an axe. Montgomery fought back, took the axe, and struck Gore 41 times, killing and mutilating her. She then left the Gore home and resumed her day as normal.
Per Texas Monthly, Montgomery met the Gores at a local church. Buzzfeed writes that Montgomery and Betty hit it off. Both were young married mothers and Gore even let her older daughter, Alisa, sleep over at the Montgomery household. However, the church also became the place where Montgomery realized she was attracted to Allan (Betty's husband). Despite both admitting that they loved their respective spouses and did not want to hurt them, they agreed to have an affair. As another article from Texas Monthly explains, it was not long until Betty Gore learned of the affair and confronted Montgomery.
Pat Montgomery stood by his wife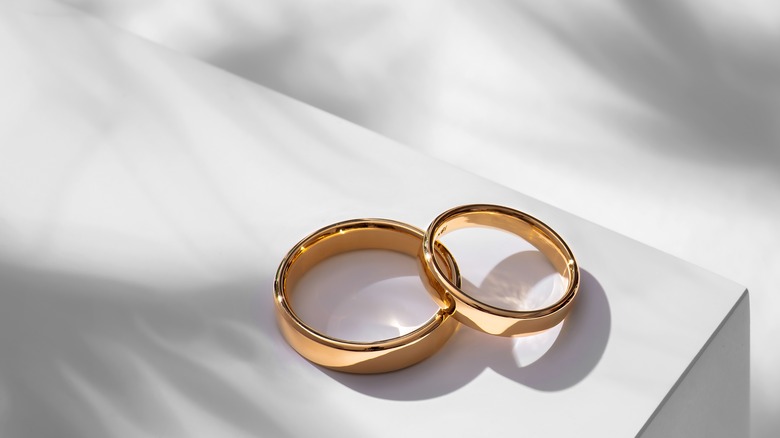 bigshot01/Shutterstock
Candy Wheeler married Pat Montgomery sometime in the early 1970s, according to Texas Monthly. Oxygen writes that the pair later had a son and daughter. While Montgomery was a secretary when she first met her husband, she became a dedicated housewife after they married. The Montgomerys moved to Wylie, Texas, where they ultimately met the Gores at the First United Methodist Church of Lucas (via All That's Interesting). By all accounts, Candy and Pat were a match made in heaven and had a happy marriage (per The Cinemaholic).
Additionally, Pat, who was an engineer at Texas Instruments, had a high income that allowed his family to live comfortably. Texas Monthly explains that this wasn't enough for his wife. She was bored with her life and believed an affair with Allan could add a new spark to her life. As it is now known, this led to Gore's bloody death. Montgomery was subsequently arrested and put on trial. Despite this, The Cinemaholic reports that Pat's support for his wife never waned. Additionally, it seems that he forgave her for the affair. Per UPI, Pat was there when Montgomery was acquitted and the two left the courthouse together.
The Montgomerys after the trial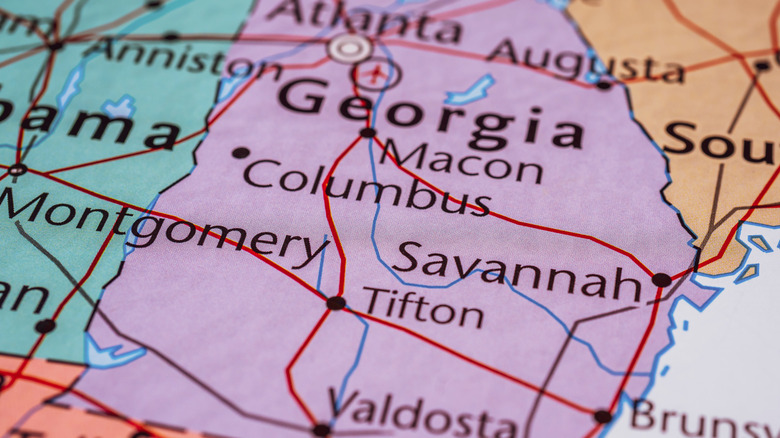 Alexander Lukatskiy/Shutterstock
After Montgomery's acquittal, the family decided it was best to leave Texas and so headed for Georgia shortly after, as The Cinemaholic writes. The pair's marriage did not survive and they reportedly divorced sometime in the 1980s (per The U.S. Sun). Presently, little is known about Pat or Candy as both have decided to stay away from the spotlight and it's unknown where Pat currently resides. However, the Daily Mail reports that Candy is now a mental health counselor.
The Cinemaholic states that it's believed that Pat is now in his 70s and changed his name to James. According to GameRant, Pat is portrayed by Timothy Simons in the HULU show "Candy." In speaking about gearing up for the role Simons said he didn't want to meet Montgomery. He said, "Because it is a dramatization, I didn't feel like it was necessary. I just talked to the consultants who had worked on the case or were reporters, and [I] did a lot of reading." GameRant adds that Simons believes Pat is a "simple, easy-going guy."