What Was Fred Ward's Net Worth When He Died?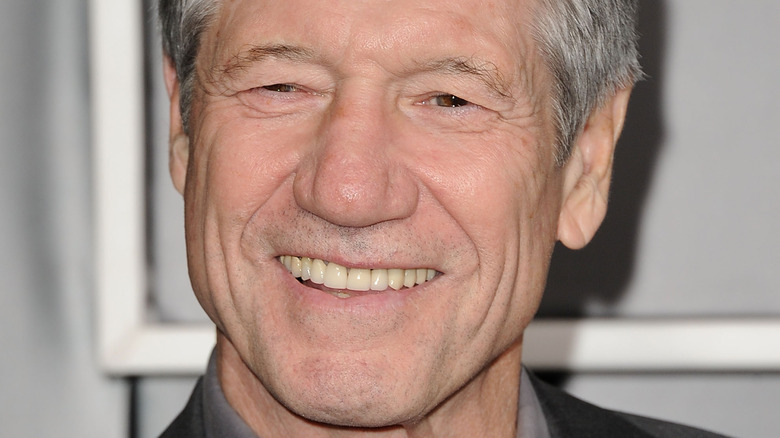 Jason Merritt/term/Getty Images
Actor Fred Ward, aged 79, died on May 8, as NPR reports. A cause of death has not been disclosed. However, the New York Post writes that Ward requested donations for the Boston University Chronic Traumatic Encephalopathy Center in his memory. Born in 1942, the San Diego native is known for his roles in "Tremors, "Henry and June," "The Right Stuff," and much more (via The Hollywood Reporter). Ward was said to have had a complicated home life while growing up, which he believed added to his "restlessness." He openly discussed his father's legal issues and implied that his dad was an alcoholic.
Ultimately, Ward's father left the family and his mother supported herself and her young son by working at bars. Moreover, Ward admitted that this led him to move around a lot as a child. Later in life, People reports, Ward joined the Air Force, and worked as a lumberjack, a boxer, and a short-order cook. At the same, he had aspirations to become an actor. Ward, per The Hollywood Reporter, studied acting at a New York studio for six months. Although he nabbed a few roles in some plays, his career was for the most part stagnant.
With little to go on, he headed to Europe for a change (per IMDb). The Guardian states that Ward landed in Italy and subsequently jump-started his career. NPR explains that he became a mime and dubbed a series of Italian films. Ward then starred in TV films helmed by famed director Roberto Rossellini before returning to the U.S.
Fred Ward's extensive career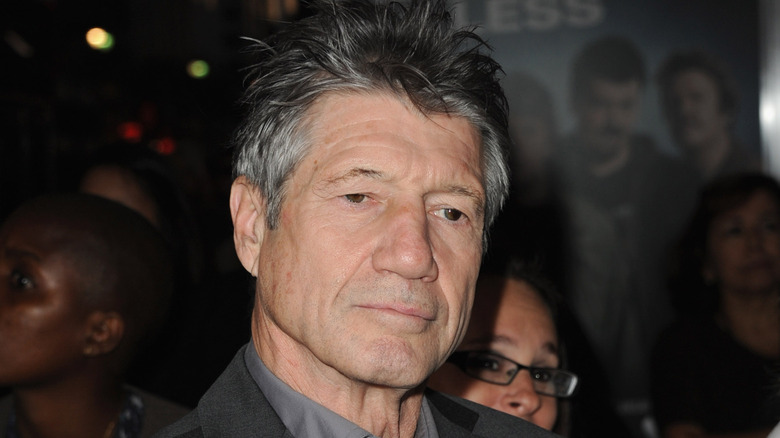 Kevin Winter/Getty Images
NPR reports that Ward's breakout role was in the 1979 film "Alcatraz" with Clint Eastwood. From there, TCM writes, his career took off. Ward later starred in "Southern Comfort," "Uncommon Valor," and "Remo Williams: The Adventure Begins." Beyond this, he also did television work throughout the 1980s and 1990s. Per Variety, Ward is perhaps best known for his role in the 1990 film "Tremors" with Kevin Bacon. Although the film was a box-office failure, "Tremors" is now considered to be a cult classic, with numerous sequels and a one-season TV series to its credit (per IMDb). Other notable films that Ward starred in include "Miami Blues," "Short Cuts," and "Naked Gun 33 1/3: The Final Insult."
Ward received an ensemble Golden Globe award for "Short Cuts" in 1993 (via Yahoo! Entertainment). According to The Hollywood Reporter, Ward delved into producing once with his film "Miami Blues." His publicist, Ron Hoffman, explained to NPR that Ward was known for playing a plethora of "diverse characters." He went on to say that "The unique thing about Fred Ward is that you never knew where he was going to pop up, so unpredictable were his career choices."
Ward continued to keep busy into the 2000s, when he starred in "Joe Dirt," "Sweet Home Alabama," and "Enough" with Jennifer Lopez (per IMDb). Additionally, he appeared on popular Television shows like "ER" and "United States of Tara." His last on-screen role was in 2015's "True Detective" as Eddie Velcoro. Variety described Ward as having a classic quality to him. The publication also compared him to Humphrey Bogart.
Fred Ward had a small fortune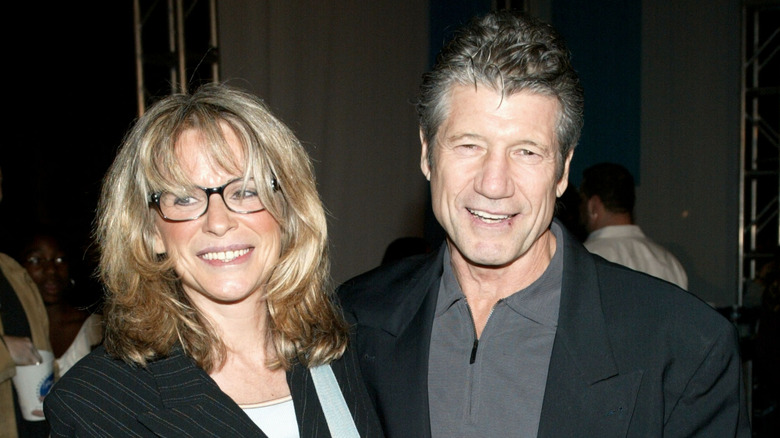 Frederick M. Brown/Getty Images
All in all, People states, Ward's career spanned over four decades. This garnered him a reported net worth of $3 million (per Celebrity Net Worth). TheRichest writes that Ward's paychecks in the 2000s deeply decreased. For example, it's said he only earned $10,000 for the 2003 film "Masked and Anonymous." For "Tremors" and its 1996 sequel, "Tremors II: Aftershocks" Ward was allegedly paid $500,000 and $540,000 respectively. However, he reportedly earned $1 million for playing acclaimed author Henry Miller in 1990's "Henry & June." Per the New York Post, he spent his final years focusing on a new hobby: painting.
With the news of his death, many are sending his family their condolences. Rolling Stone's Alan Sepinwall tweeted that he was "a great character actor ... who kept giving great, lived-in performances for the rest of his career."
Film critic Robert Daniels also praised him on Twitter: "Fred Ward was absurdly good. A professional in everything he did from 'Tremors' to 'The Player.' He could even turn in a great performance (in) something as patently dumb as 'Joe Dirt.' Totally underrated." The official Facebook page for "Tremors" also released a statement, saying that they were "deeply saddened" by Ward's death. According to The Hollywood Reporter, the actor was married three times throughout his lifetime. He is survived by his wife of 27 years, Marie-France Ward (pictured above with Ward), and his son Django Ward, whose mother is Ward's first wife, Silvia Ward (per Cox Media Group, posted at Fox 13 Memphis).