Steve Jobs' Death Certificate Contains Some Troubling Details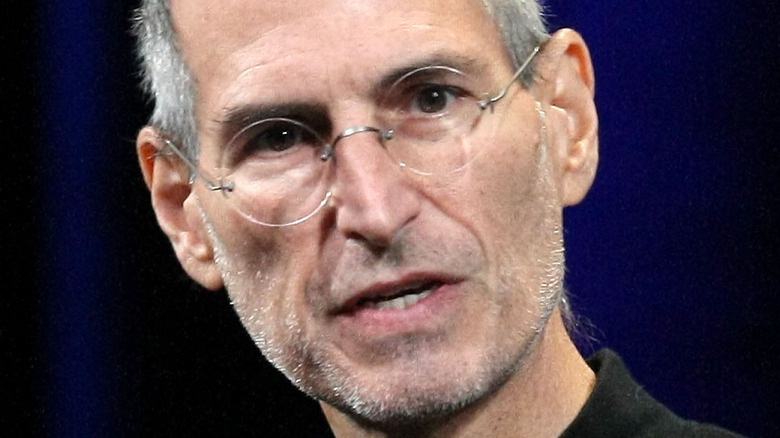 Justin Sullivan/Getty Images
A legendary innovator and inventor, Steve Jobs is remembered for his brief but extraordinary life. Born in 1955, All That's Interesting writes that he was put up for adoption by his biological parents. Jobs was later adopted by Paul and Clara Jobs, who raised their new son in what is now known as Silicon Valley, California (via Biography). Early on, he displayed a keen interest in technology. In high school, Jobs befriended Steve Wozniak, the man who would be his Apple co-founder. Jobs and Wozniak bonded over their love for electronics and computers. After high school, they both took different life paths.
Per Britannica, Jobs later dropped out of college, became a video game designer for Atari, and then traveled to India in search of enlightenment. In 1974, he returned to the states and reconnected with his old friend, Wozniak, who was then working for Hewlett-Packard. The two combined their skills and got to work. By 1976, Jobs and Wozniak had started Apple in Jobs' garage (per Biography). This fateful decision, as All That's Interesting explains, revolutionized technology. The company later created the iMac, the iPod, the iPad, the iPhone, and much more.
CNET reports that Jobs left Apple in 1985 and purchased Pixar, the animation studio, shortly after. By 1997, he returned to Apple and became its CEO. Although the company continued to flourish, behind the scenes, Jobs was dealing with health issues. Per CNN, doctors found a tumor in his pancreas in 2003. What followed was Jobs' attempts to avoid surgery and save his life.
Steve Jobs' rare cancer diagnosis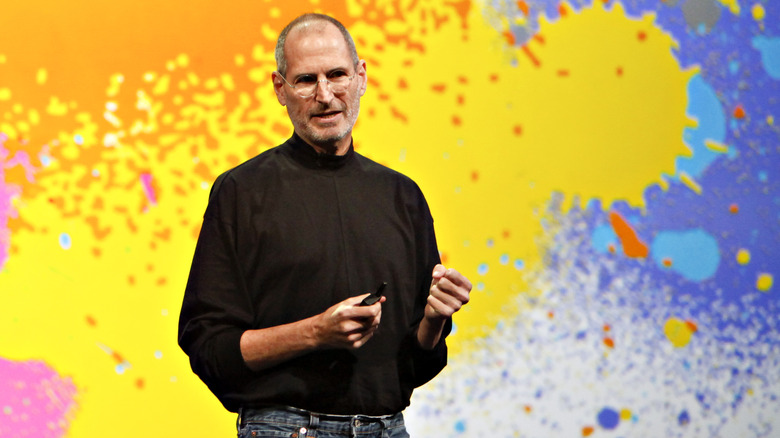 Bloomberg/Getty Images
According to Forbes, Jobs went to his doctor for kidney stones. Instead, he was diagnosed with a pancreatic tumor known as neuroendocrine cancer (via Scientific American). CNN states that this is a relatively uncommon type of cancer that is believed to be easier to treat due to its slow growth. Leonard Saltz from the Memorial Sloan-Kettering Cancer Center explained to Scientific American that "survival is measured in years, as opposed to pancreatic cancer, which is measured in months." Simply put, Jobs' diagnosis of neuroendocrine cancer meant he might have more time, as opposed to something that would lead to the patient's death shortly after being diagnosed.
WebMD reports that the usual route for treatment is surgery. This is something Jobs avoided for months after his diagnosis (via Forbes). Nonetheless, Reuters writes that he announced that he had undergone surgery to remove the tumor in 2004. Per ABC News, in the years after the surgery, Jobs appeared to look ill and frail at public events for Apple. This caused concern among the media and the public. However, Jobs continued to reassure everyone that he was okay and blamed his gaunt appearance on a "common bug" and later "hormonal imbalance" in 2008 and 2009 respectively.
Per CNN, Jobs also received a liver transplant in 2009. Although it's unknown why he needed the transplant, WebMD points out that this can occur if cancer spreads to the liver. By August 2011, Jobs announced that he was resigning from his position as Apple's CEO (per ABC News). He stated that he "could no longer meet my duties and expectations."
Steve Jobs used alternative medicine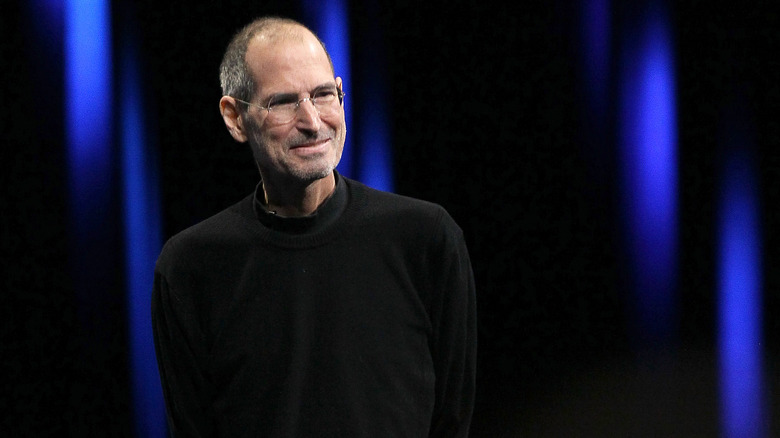 Justin Sullivan/Getty Images
On October 5, 2011, Steve Jobs died from complications from neuroendocrine cancer (via Biography). He was only 56 years old. According to NBC News, his death certificate lists respiratory arrest, with the underlying cause a metastatic pancreas neuroendocrine tumor. No other details are known, as an autopsy was not performed. Jobs was reportedly buried in an unmarked grave at Alta Mesa Memorial Park in Palo Alto, California. Forbes reports that Jobs had regrets about how he dealt with his original diagnosis in 2003. Although he was urged to get surgery immediately, he put it off for nine months. Jobs explained to a friend that "I didn't want my body to be opened ... I didn't want to be violated in that way."
All That's Interesting writes that he took control of his treatment and began delving into alternative medicine, which included adhering to a vegan diet. Moreover, he used acupuncture, herbs, and spirituality. Insider states that he also began to consume only fruits and vegetables in an attempt to cure his cancer. Nonetheless, these efforts failed.
When Jobs decided he was ready for the surgery, the cancer had already spread (per Forbes). Some believe this alternative treatment shortened his life, others believe that it could have very well prolonged it (per Live Science). Scientific American also notes that his liver transplant possibly weakened his immune system, which could have hindered his ability to fight the cancer even more. Whatever the case, Jobs' last words were reportedly, "Oh wow, oh wow, oh wow" (via USA Today).