How Martin Luther King's Assassination Led To The Creation Of This Neil Diamond Song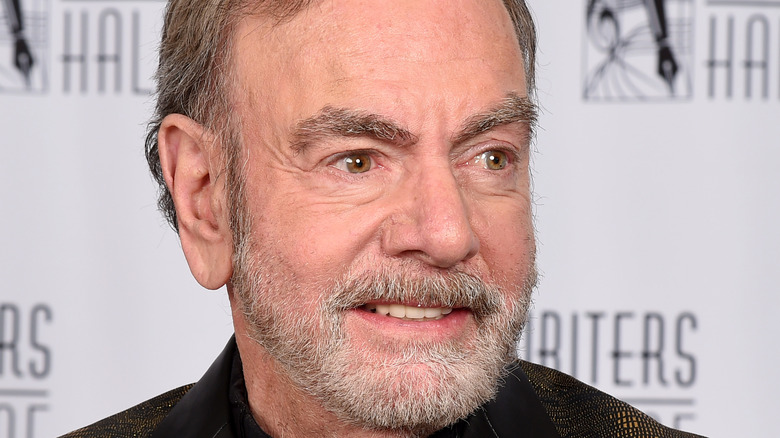 Gary Gershoff/Getty Images
The 1960s and 1970s saw the rise of political commentary in music. "Fortunate Son" by Creedence Clearwater Revival made its message rather obvious as writer and lead singer John Fogerty's lyrics criticize those less affected by the military draft. Other songs such as "Blackbird" by The Beatles — which relates to the ill treatment of African Americans during the 1960s — were less obvious in their commentaries, but impactful all the same. 
One of the most poignant events of the era was the assassination of civil rights activist Dr. Martin Luther King Jr. in 1968. Today, there are monuments to honor his life across the United States as well as a national holiday. Additionally, multiple musicians put pen to paper and wrote songs to honor him. The band Queen wrote "One Vision" in 1985 and Paul Simon wrote "So Beautiful or So What" in 2011 (via UCR). Soft-rocker Neil Diamond felt the power of Dr. King's life as well.
Neil Diamond wrote the song with Robbie Robertson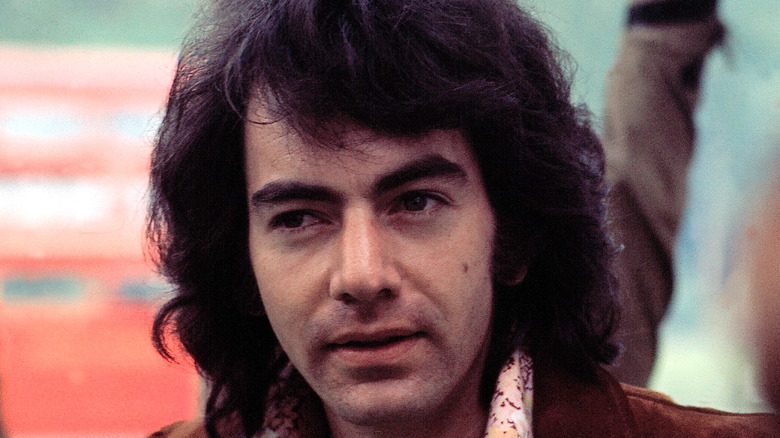 Michael Putland/Getty Images
On Neil Diamond's 1976 album "Beautiful Noise," Diamond teamed up with Robbie Robertson from The Band, a rock group that included the likes of iconic artist Bob Dylan. Diamond and Robertson wrote the song "Dry Your Eyes" together with Robertson also serving as the producer. After a successful few years throughout the 1970s, The Band decided to perform one last show together in 1976. This final performance became a film called "The Last Waltz" with director Martin Scorsese (via Song Facts). 
Neil Diamond made an appearance at the concert that was filmed for "The Last Waltz." The only song that he performed was "Dry Your Eyes." It was not until years later that Diamond revealed the inspiration for the song. In a response to a tweet about the song in 2009, Diamond responded, "'Dry your Eyes' is about the death of Martin Luther King. I wrote it with Robbie Robertson about 30 years ago."
Neil Diamond did not perform the song for 41 years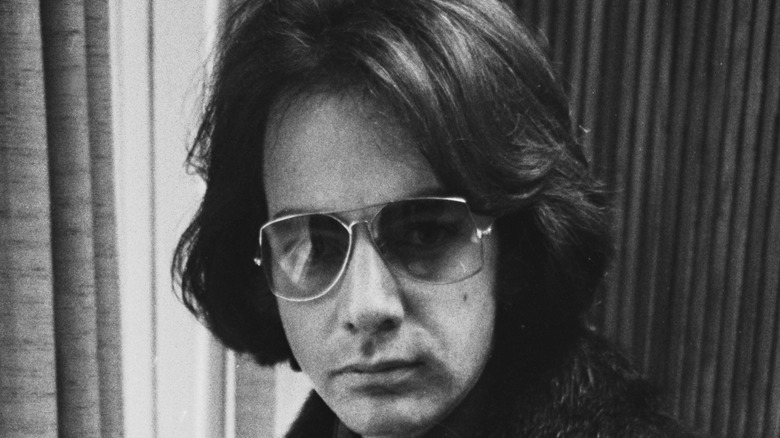 Evening Standard/Getty Images
In Robbie Robertson's 2016 memoir "Testimony" — an autobiography that chronicles his time with The Band and early career — he confirms the meaning of "Dry Your Eyes." UCR explains that Robertson stated that the song was inspired by "how many people felt after the assassination of Martin Luther King Jr." 
Lyrics like "And he taught us more about giving than we ever cared to know" and "Sing it like you know he'd want it" are easy to connect to Dr. King's legacy. There are other songs credited to Neil Diamond that have political undertones, such as "America," which has become an immigration anthem, particularly during Donald Trump's term as president.
According to Song Facts, Neil Diamond did not bring out "Dry Your Eyes" in a live performance again until 2017, 41 years after "The Last Waltz." It has since taken on new meaning, as Diamond dedicated the song to the victims of the Manchester bombing, which occurred at an Ariana Grande concert. 22 people died and 60 others were injured.